Meet Our Partners
To help sustain our mission to become the largest platform for information on global opportunities, we've extended our hands of partnerships to exceptional organization(s) around the world. It is our pleasure to introduce you to several organizations whose commitments and mission are representative of all the organizations we are fortunate to call our partners:
Founder: Eyitemi Popo
Mission: Ayiba's mission is to have young Africans contribution to Africa's digital revolution.
Ayiba is an online magazine that chronicles the African Renaissance. Established in December 2012 ,its current goal to break down perpetuating stereotypes of Africa by telling stories that exemplify the complexity of African identity. Ayiba covers a broad range of topics that impact young Africans in the diaspora and at home on the continent.
The magazine provides inspiration and access to opportunities for young African creatives, techies and entrepreneurs & promote the idea of buying African through Styled by Ayiba, our e-commerce venture. See published posts on this partnership on Ayiba Magazine Issues.
Contact Information
E-mail: [email protected]
Follow Ayiba on Facebook & Twitter 
Mission: Launched 31/05/2014, StudySearch's mission is to empower students with the information and tools needed to make the best decision about their future.
StudySearch connects prospective international students with on-demand 'peer' study advisors for advice and support applying to universities abroad. Peer advisors are current students and alumni of leading universities around the world; advisors are rewarded for the help they provide.
Prospective students picks what countries they'd like to study in, the university, and course they want to study and what support they need. StudySearch instantly connect them with a peer advisor and service partners that can help. All in one dashboard, on any internet connected device.
Contact Information
Email: [email protected]
Student services Skype: StudySearch International
Follow StudySearch On Facebook  & Twitter.
Founder: Alison Erlanger and Clyde Bango

Mission: To engage, inform, and connect career-oriented critical thinkers, readers, and writers.
PTU is a community platform and professional development website for Zimbabweans and other Africans who are currently working or studying in US, or who have studied or worked in the US in the past. PTU aims to make it easier to access professional and academic information, connect with peers and mentors, and share opinions and ideas.
Contact Information
Email: [email protected]
Follow patoungana on Facebook or twitter
World Merit is a global community of millennials, taking action to make a positive difference both locally and across the world. Together with the United Nations, World Merit focuses on tackling the Sustainable Development Goals, aiming to end extreme poverty, fix climate change and get rid of inequality. Our online platform connects young global citizens and provides a place to debate on global issues, collaborate on projects and showcase impact.
Contact Information
Email: [email protected]
Follow World Merit on Facebook or Twitter
The Releaf Group is channeling a new generation of African Brain GAIN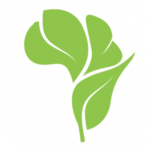 The Releaf Group serves as a conduit of African Diaspora Talent to entrepreneurs on the continent to create wide scale economic development by remotely applying the skills of those abroad to meet the critical business needs of those businessmen and businesswomen back home. Students and professionals will have the opportunity to receive relevant and impactful experience applying whatever their skill set is (Business Development, Software Engineering, Marketing, Public Relations etc.) to actual high potential companies. Both aiding their professional development as they build a portfolio of projects and are instrumental in the development of the continent via entrepreneurship.
How do I get involved:
Contact Information:
We partner with the best…
Interested in partnering with Opportunity Desk? Contact us at [email protected]