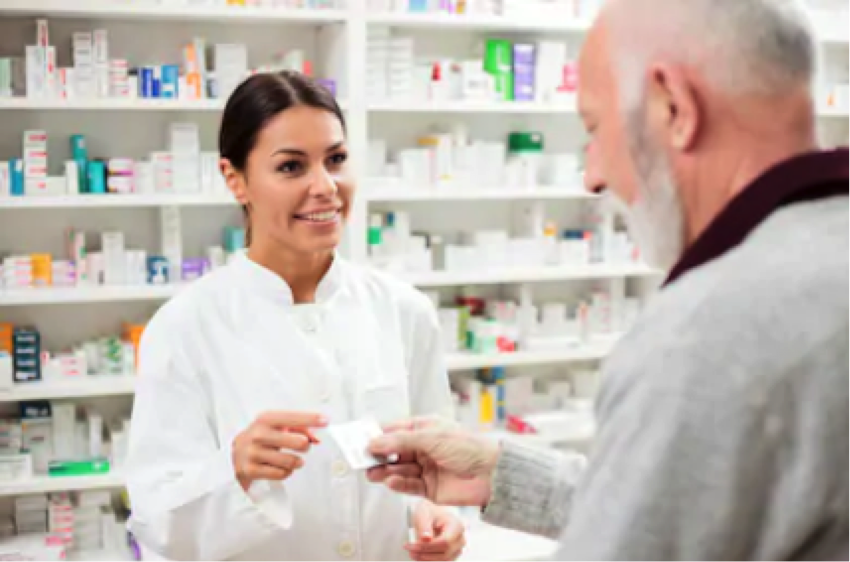 Top 10 Reasons to become a Pharmacist
Pharmacy is one of the fields in the medical industry, and it has become one of the most attractive career paths for young professionals.
If you have an undying interest in chemistry, advanced mathematics, and chemistry, then a pharmacy degree is the best option for you to consider. Pharmaceuticals keep on selling each year and in masses, which is a clear indication that there will forever be a need for pharmacists in the world.
Listed below are ten reasons of becoming a pharmacist.
1. Improving the outcome of patients
Compliance and medication adherence are the greatest patient outcomes that a pharmacist has a significant impact on. About a half of all patients suffering from chronic diseases do not adhere to the prescriptions of drugs given to them. Pharmacists come in at this point of being accessible and building close relationships with patients. By doing this, they can assess a specific patient population who is not adhering or complying with medical prescriptions.
2. Diversity in career options
The pharmacy field has a variety of career opportunities that you can explore. First, by being a pharmacist, you are limited to prescribing drugs for patients as there are various healthcare environments that a pharmacist can work in. Some of these healthcare environments include hospitals, nursing homes, colleges, pharmaceutical industry, and managed care environments.
3. Being a part of a healthcare team
The pharmacist career offers you an opportunity of working together with other health practitioners. Several studies show that there are numerous benefits of having a pharmacist around in ambulatory care and on hospital rounds. Moreover, pharmacists are playing a role in the management of medication therapy and chronic disease. From these roles, it is evident that a pharmacist is needed in almost every corner of a healthcare institution.
4. Potential of growth
Pharmacy keeps on growing due to the many developments taking place every day. Such developments include specialty pharmacy and specialty medication. Moreover, pharmacy schools keep on advancing their educational tools to meet the new pharmacy standards. If you love adding something new to your knowledge base, then being a pharmacist is the best option for you.
5. Professional autonomy
This refers to the advantage of choosing your work hours and work environment. As a pharmacist, you can redefine your roles in a healthcare setting to achieve optimal patient care. Nonetheless, healthcare practice is becoming interdisciplinary, meaning a pharmacist's role continues to change; hence providing greater opportunities in patient care. In a layman's language; you are your own boss to some degree; however, you have to remain bound to the pharmacy rules and patient care.
6. Flexibility
For the health industry to enhance retention and requirement, flexibility is becoming popular in pharmacist job description and work schedules. Currently, pharmacists have night shifts, day shifts, long shifts of 10 to 12 hours, and 7-on or 7-off shifts. Nevertheless, pharmacists can remotely work from home and provide 24-hour inpatient services.
7. Opportunity to mentor future pharmacists
One of the incredible benefits of being a pharmacist is being able to mentor other health care professionals and future pharmacists. As a pharmacist, you can offer assistance in career paths for future pharmacists. Promoting and enhancing the knowledge of future pharmacists by mentoring them and rewarding them with pharmacy graduation gifts from giftunicorn, helps to increase their knowledge and experience. Through that, the future of pharmacy has been always to be bright.
8. Career stability
The pharmacist profession has had a constant growth since it began. Nonetheless, the employment growth rate keeps on increasing by 2% every year. The growth is as a result of the increasing demand for pharmacy services around the globe. It is, therefore, a career that will always be stable.
9. A reliable profession
As mentioned above, the demand for pharmacy services keeps on increasing. Due to that, the job security of a pharmacist is equally high. Therefore, it makes it a reliable profession and one in which losing a job loss is very rare. Nevertheless, as pharmaceutical product demand keeps on increasing each year, you are sure of always having a job.
10. Helping others through community involvement
If you are so concerned about the well-being of the person next to you, then a pharmacist profession is the best career for you. It's because it is a profession that allows you to directly interact with people through various exercises such as community involvement. Some of the community involvement exercises include going door to door to sensitize people on importance adhering to drug prescriptions and taking part home care campaigns. If your sole purpose is helping people, then a pharmacist profession is the perfect career for you.
If you have the ability, ambition, desire, and drive of playing a role in the well-being of people and improving the medical industry, you should consider being a pharmacist. It is a booming profession in the health industry with many positions available, and not forgetting a good salary.
For more information, visit OD Blog.