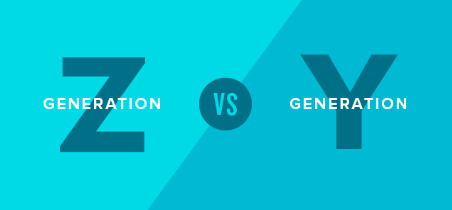 People of the future: 5 amazing differences between generations Z and Y
Representatives of generations Y and Z will make up 70% of the total workforce in the next 10 years, regardless of the profile of the company. The small difference between these generations does not give an occasion to develop a unified HR strategy for them. They are separated by only a dozen years and a completely different perception of the world, a radically different attitude to the search for their destiny and opposing views on personal realization.
Psychologists claim that millennials are the last generation that works on the principles of subordination, meeting deadlines and understanding corporate responsibility. Generation Z, which will begin to find employment in the coming years, will be completely unfamiliar with the classical principles of management and corporate ethics. You can confidently count on representatives of Y in terms of laboriousness, patience and bringing projects to the final point. The only thing that can lead the millennial off his career path is his eternal search for happiness, which often pushes the players to change jobs.
Generation Z is growing in warm family relationships and in a world where there are no restrictions on freedom and knowledge.
You can discuss for a long time about the global differences of generations, but it is possible to understand the real difference only by studying the little things of everyday. How do teenagers relate to parents? What is money for them? How do they behave in social networks and what do they dream about? The secret of generations is made of details. Let's start revealing it…
Difference # 1: Confidence Turns into Caution
Teenagers of generation Y grew up during the period of active economic growth, therefore their life goals were based on endless possibilities of development and success.
Teenagers Z grew up during political and economic crises. Terror acts and riots take place before their eyes; they understand the size of government debt and try to understand the relationship between the sexes in order to choose their option.
It is logical that the reality of modern adolescents is unique. But there is an obvious difference between Z-youth and adolescents of all previous generations – caution.
Difference # 2: idealism turns into pragmatism
Dreams are another feature that unites adolescents of all generations. Without funds, they formulated bold desires for the best gadgets, branded clothing or inventory.
The modern generation changed idealism with hard pragmatism. Large families, the deterioration of the economic situation – these are one of the factors that provoke youth Z to think practical, minimize consumption and calculate costs for themselves. Modern teens dream of specific budgets and plans. They spend money slower than their parents.
Adolescents who know how to save money – even yesterday it might have seemed phenomenal, and today they are very real people.
Difference # 3: Approach to Education
A typical formula for Y-teenagers was a choice between several universities or fields.
A new picture looms before the Z-teens. They observe that almost all adults are forced to update their education and constantly invest in new relevant knowledge. MBA, the second higher, courses, trainings – what the millennials are actively chasing.
Modern adolescents would like to live in the new system, but do not understand how to break the old one.
The new favorite model for Z is an attempt to work immediately after school and simultaneously receive online education, or even a few.
Modern youth is doing everything not to repeat the script of their own parents.
Difference # 4: from content consumption to creation
Content Eaters are an honest designation of young millennials. For teenagers of generation Y, the mass absorption of any entertainment information – videos, series, vlogs is typical.
Generation Z prefers "less sex, drugs, and alcohol" than their ancestors. According to psychologists, the concept of "gambling" logically fits into this chain. If that's true, next decade will be harder to promote King Billy free pokies in Australia and other gambling sites throughout the world.
Also according to the results of most polls, Z-teens are not at all passionate about absorbing someone else's content. They are fascinated by the creation of their own videos and channels. They feel confident in front of the camera and as an author. They are constantly searching for ideas for their own material, and admit that they would like to turn such a hobby into a profession.
Difference # 5: increased caution on the Internet
Modern teens are well versed in all the nuances of privacy, caching in social networks and chat rooms. They understand that almost any correspondence and even audio messages can be read and wiretaped. The 'Zetas' realize that even in the distant future, careless communication can play against them.
Therefore, most of the intimate correspondence they take from Facebook chats to instant messengers with the function of clearing correspondence at a certain time interval, such as Snapchat, Whisper, Secret. This fact gives the modern generation yet another newest teenage quality – an understanding of reputational risks, a desire for security and concern for their own future.
Summary
Differences between generations is an indisputable fact. But for the HR manager it is critically important not just to study, but to feel all these differences at the micro level. And only then you can build a dream team that will create a dream brand. Explore the future and step into it!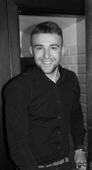 Author: Serg Dum
Almost 3 years I am devoted to work as a Chief Content Editor at King Billy Casino