About
…the one stop place for all global opportunities!
Opportunity Desk (OD) is an online platform that bridges the gap to education by sharing information on relevant learning and growth opportunities for youth around the world. These opportunities help to facilitate young people's efforts in exchanging ideas and preparing themselves for the future. They include: scholarships, conferences, fellowships, awards, jobs, internships and grants targeted towards individuals and organizations worldwide. OD is also committed to documenting success stories and experiences of individuals and groups through interviews, pictures and videos.
Since it's inception in 2012, Opportunity Desk has reached several thousands of youth from over 200 countries across the world. Our website currently attracts nearly 600,000 views monthly with about 183,000 people engaging with us on our various social media platforms. Unlike other platforms for youth opportunities, we are very unique because we work closely with our audience, providing useful tips, direct support and guidance to them.
Awards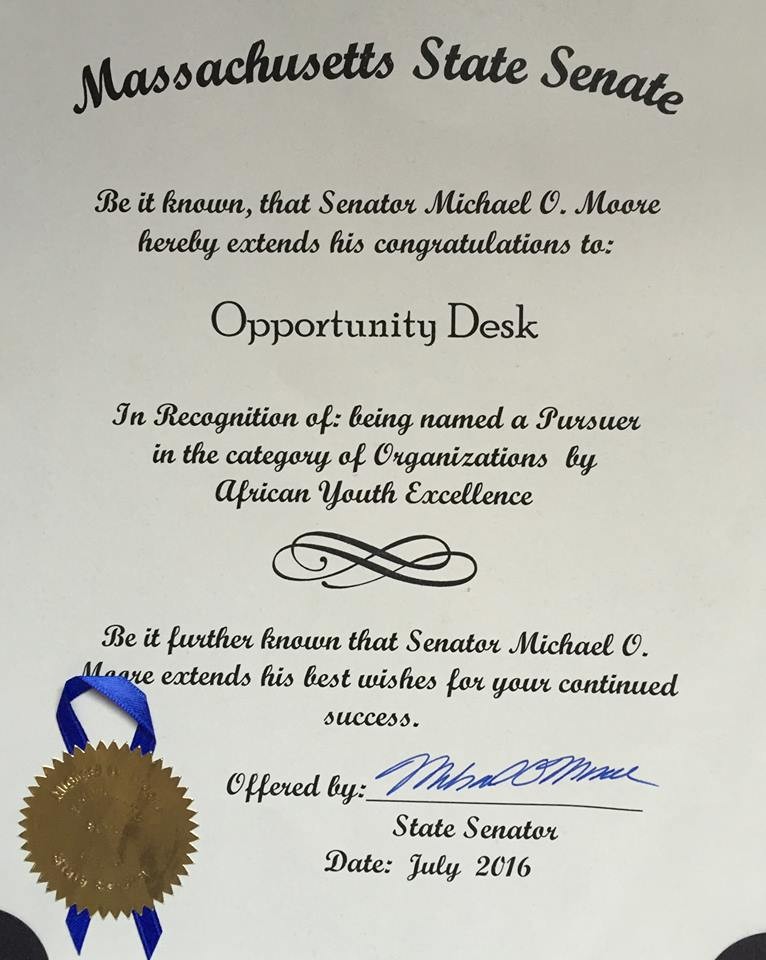 Preparation + Opportunity = Success.
Are you prepared, or preparing yourself? Then let us help you match up to the perfect opportunity!
We manage a FACEBOOK GROUP and FACEBOOK PAGE with over 50,000 members.
Join us today!