We are pleased to announce the winners of the OD Impact Challenge 2019. Thank you to all applicants for a most exciting competition season and commend you for your hard work. Your passion, optimism and commitment to solve the world's most pressing problems is an inspiration to everyone around the world.
Selecting the top three was a very tough decision to make as all finalists were outstanding. They represent leaders and entrepreneurs who are taking great steps to solve real problems and add significant value to the lives of people in the communities. It is amazing to see the brilliant ideas and we are deeply moved by the commitment of young people to bringing about positive change in your community.
Meet the Winners
---
#1 First Place: Samuel Moses Elba (Sierra Leone) – Spark Light Energy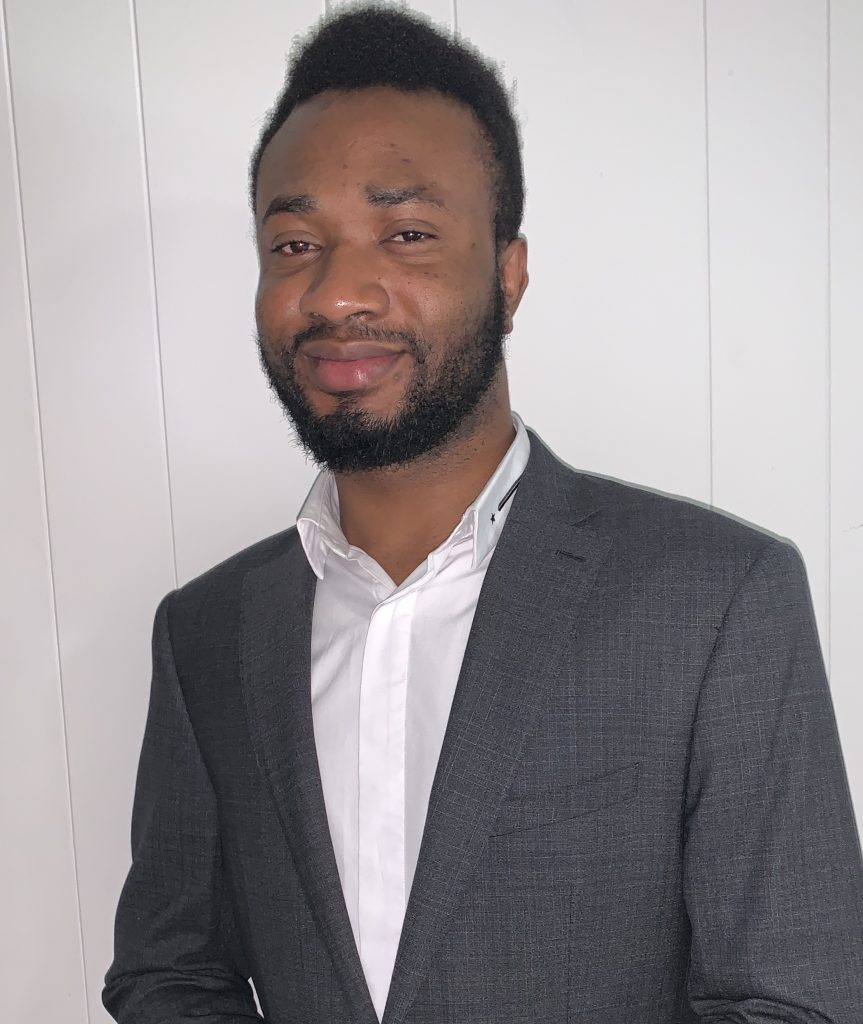 Samuel Moses Elba is an innovator and Founder of Spark Light Energy. He has been driven by the passion to solve problems that is affecting his community with and available tools at his disposal with moon shot thinking and design thinking methodology. His company is dedicated to providing clean and affordable access to electricity supply to over 3.5M people living in rural communities in Sierra Leone over the years. Spark Light Energy is a clean tech startup that manufacture a one-minute hand crank powered generator electricity supply using recycled materials which can provide 220-volt electric current that can power household appliances without the use of fossil fuel.
---
#2 Second Place: Rebecca Olatunji (Nigeria) – CODAH Enterprise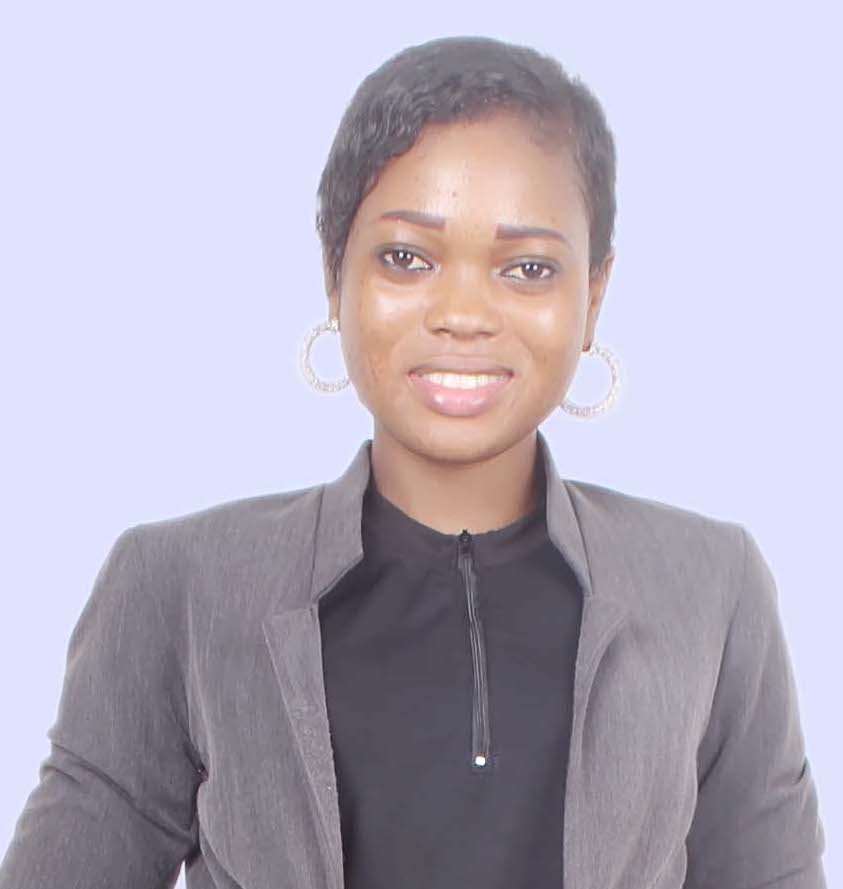 Rebecca Olatunji is a social entrepreneur, Sign language Interpreter/tutor and a former classroom teacher. Her life goal has been about making positive impact, and promoting the Sign language in her local community. Rebecca is the founder of CODAH Enterprise, where she works to promote the Linguistic identity of the Deaf community, promote their culture, and foster their inclusion in the society. She was a classroom teacher for six years before she ventured into volunteering with Voluntary Service Overseas (VSO) for one year, and eventually started CODAH Enterprise. She is also an alumni of the Knowles Educational and Charitable Trust For International Leadership (Kectil), USA. Rebecca holds a National Diploma in Textile technology from Yaba College Of Technology Yaba, and is currently pursuing her Bachelor's Degree in Community and public health at the University Of The People, USA.
---
#3 Third Place Winner: Esther Oulo (Kenya) – Beauty Business Hub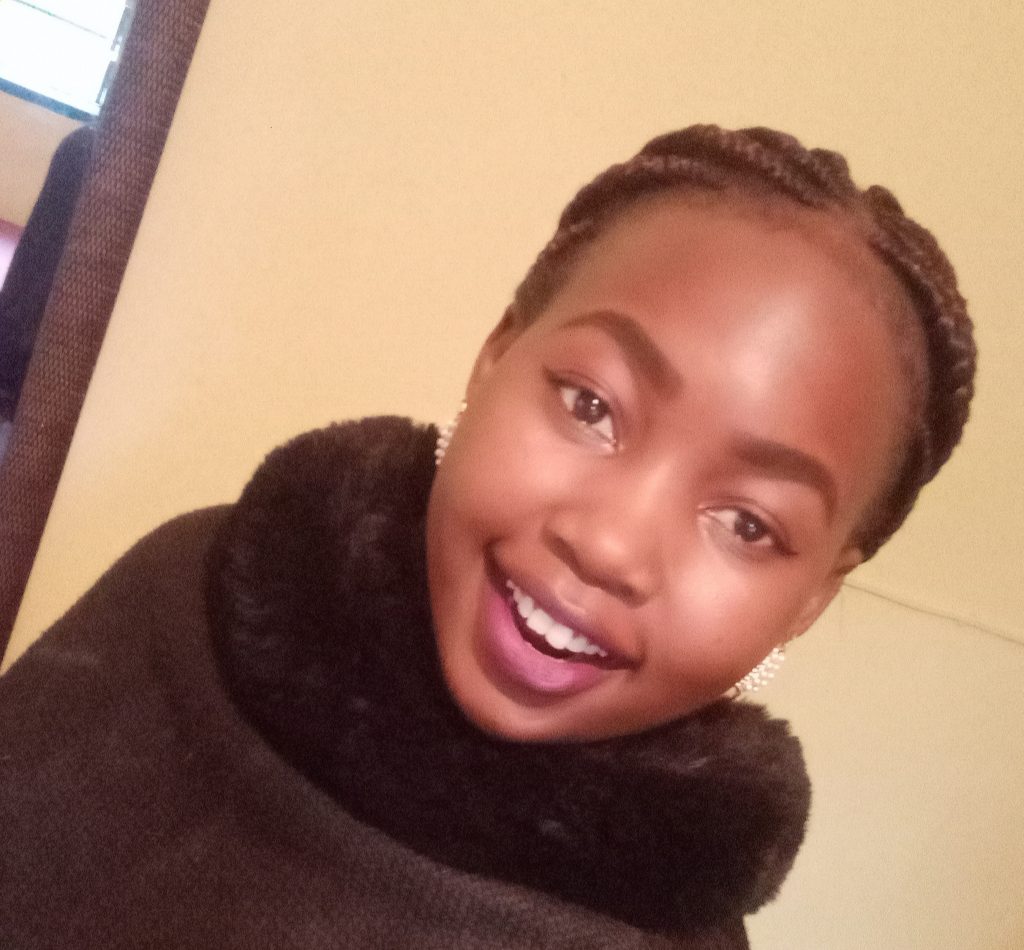 Esther Oulo is a passionate budding social entrepreneur in the Kenyan Beauty industry. Raised by a single mother in a very large family, she derived the inspiration of starting her own business to cater for her university school fees and personal upkeep. In 2019, she founded Beauty Business Hub, a vibrant business for social impact targeting female campus students and youths aged 18-24. She strongly believes that empowered women empower women hence her key business value, to offer paid internships to female campus students in the hub. She has partnered with Taita Taveta University female lecturers in organizing monthly mentorship sessions over coffee and invited guests consisting of women in different professions and global institutions. Currently Esther is a full-time self-employed beautician seeking to grown and take her business to the next level through networking, mentorship and empowering women.
Congratulations to the winners!
---
People's Choice Winner – Caroline Wairimu Kamau (Kenya)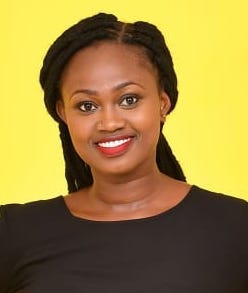 Caroline Wairimu Kamau the Founder and Executive Director of Entito Sidai a youth led platform based in Kajiado that seeks to eradicate retrogressive practices that denies girls their rights. The organization advocates for the end of Female Genital Mutilation (FGM) and early marriages and all its activities are rooted in SDGs 2, 3, 4 and 5. Through efficient mentorship and training, Entito Sidai has helped girls overcome trauma, told them that they are beautiful and helped them fight the culture that still sees young girls as objects to be married off. Despite winning the FOYA 2019 Social Founder of the year award Under 30, Caroline still believes that her journey in emancipating such vulnerable girls from this retrogressive practices is just beginning and it is everyone's duty to always protect children in our society. She will keep fighting for their rights not just in Kenya but beyond and across globe.
---
What some of the entrants had to say:
Opportunity Desk to me equates to progress and growth. I say progress and growth because this has been my experience so far. Since I started following OD closely, it has been worth it every step of the way. This year alone, I got so many recognitions, certifications, ambassadorial roles and Awards through Opportunity Desk that have further helped to improve my credibility, experience and visibility as a young activist here in Nigeria. Thank you so much Opportunity Desk for bringing all these opportunities our way.

Somtochukwu Ugwu
Opportunity Desk has raised the hopes in me, made me believe I can still make it, that I can still impact the society.

Gift Fidelis Godwin
Browsing Opportunities on OD everyday has made me realize that we live in a world full of Opportunities. OD has helped me know how to prepare, search and explore opportunities. This is indeed a great impact.

Pospi Otuson
Opportunity Desk has been a major source of flurry of opportunities for my business. This platform has opened our business up to global scale opportunities.

Akinse Fela Buyi
Opportunity Desk has opened so many doors for me. I have applied for many fellowships and conferences from this site and I have been successful. It has given me an opportunity to travel and share my work around the globe. I am where I am because of OD.

Beverly Naserian
Opportunity Desk has impacted my life and continues to impact it with its incredible and very effective activities that change the lives of all young people or people who want to succeed in their society.

Christian Gael Ikama Mandozi
Opportunity Desk has kept me motivated throughout my entrepreneurial journey. This is so far the best platform for everyone across the globe to explore their potential and overcome challenges.

Sheraz Abdul Hayee
---
We are proud of every applicant. Thank you everyone for making this edition a success. We welcome you to join the next round.
Follow Opportunity Desk on Instagram, Facebook, LinkedIn and Twitter for updates.