Meet our judges for the 2022 OD Impact Challenge.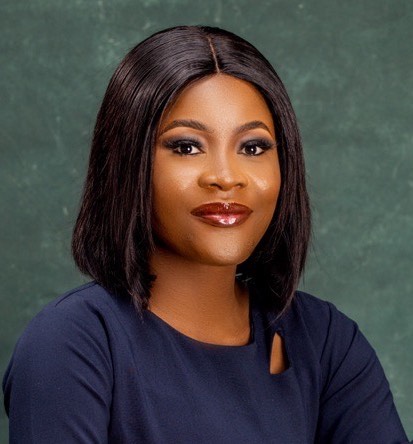 Freda Anyanwu is a business and project management executive leading strategy and design thinking in emerging markets. She has vast experience in entrepreneurship, business, project management and public speaking. She is the founder of EBH Africa, Africa's foremost digital business hub that focuses on providing a one stop place for African entrepreneurs to access resources for business growth such community, courses, information and funding in order to build sustainable businesses.
Freda is a 2022 Mandela Washington Fellow, she holds a certification in Business and Entrepreneurship from Clark Atlanta University USA, a Bachelor's degree in Computer Science Education from Benson Idahosa University and a program license on Negotiation from Harvard Law School. She is committed to youth and human capital development where she has helped over two thousand (2000) young entrepreneurs and individuals gain insights on entrepreneurship, leadership, personal and career growth through mentorship, coaching sessions and speaking engagements. She has won numerous awards including the Superwoman 30 under 30 award for entrepreneurship, 2020 Young Entrepreneur of the year by The Entrepreneur Africa Awards, Entrepreneurship award by the Ladies of Honour Organization, Young Event Professional of the year 2021 by the BusyBee Excellence Award, award nomination for the 25 under 25 awards by SME100 Africa in 2019, Nigeria's 30 under 30 influential young people by ANALAWGY Magazine Freda has also been featured on various platforms such as Business Day, Vanguard, Independent Newspaper etc. as one of Nigeria's Enterprising Young persons.
---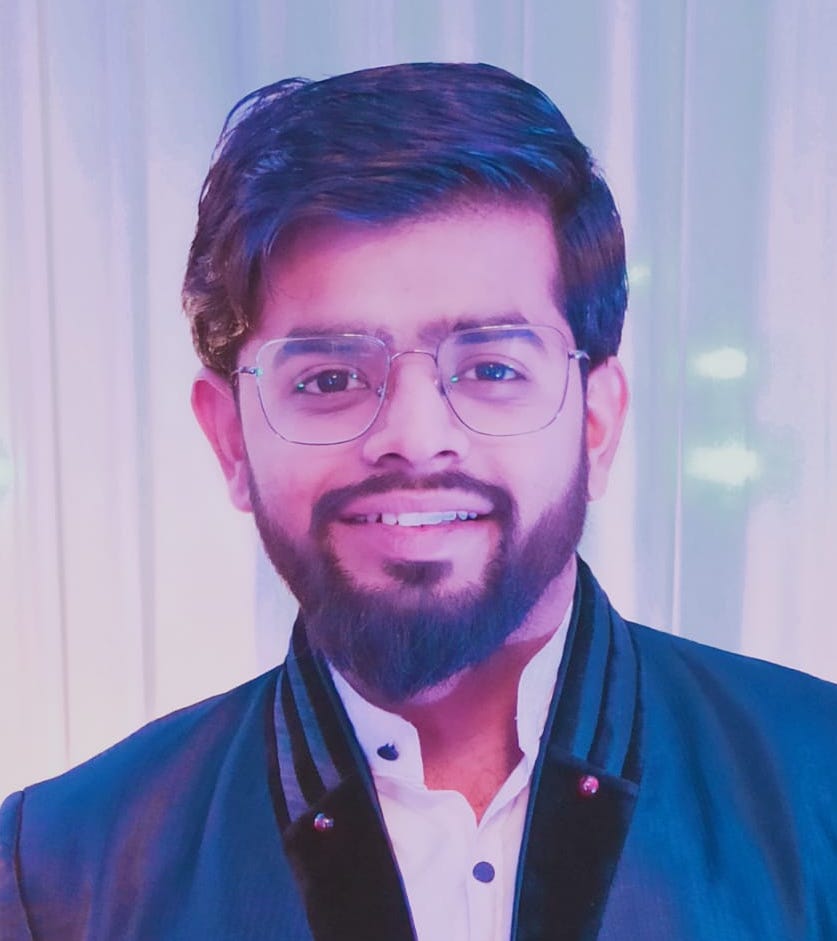 Paras R Modi is an Indian environmental enthusiast working for the betterment of society. He has completed his Engineering with Information Technology as his specialization subject. He is among one of the active and enthusiastic youth of India. He is also spry and nimble when it comes to work for society. He is currently working as "President of Youth" for an NGO in India where he conducts drives, programs and motivates youth of his country to work for betterment of society and works on UN Sustainability Development goals. Paras is also working as OD Country Ambassador of India and has represented and conducted various session to introduce OD to students of India. He is has also participated and won in various competitions with large organizations like Microsoft, National Geographic Channel, Aurobindo Society of India, and IES, The UK.
---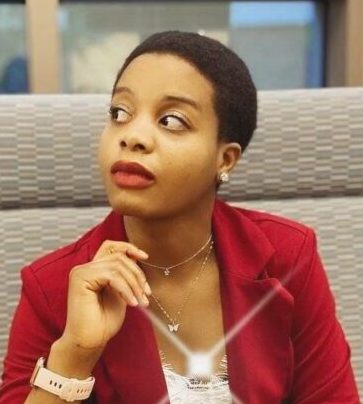 Driven by a genuine passion to help others find their feet firmly placed in life, Roseline Adewuyi has for more than six years been actively championing the cause of girl child empowerment and gender bias elimination in Nigeria. She is a PhD student in French Literature with a Graduate Concentration in Women, Gender and Sexuality Studies. She holds First class honour Bachelor of Arts degree in French language from Obafemi Awolowo University Ile-Ife and a Master's of Arts degree in French Language with Distinction from the University of Ibadan, Nigeria. Her area of specialization as a French Literature student has been Feminist Theory. This focus strengthens her academic knowledge in the field of advocacy. From 2019 to 2020, She worked as a Translator and Interpreter with the African Union. She is a social educator, gender advocate, and blogger (roselineadewuyi.com) on the issues of Girls and Women, especially within the African Context. At the end of her National Youth Service Year (NYSC), she received an Award as a distinguished corps member in Kwara State, University of Ilorin, her Place of Primary Assignment and the Ministry of Education, Kwara State. The award recognized her contributions to Sustainable Development Goals, especially Education and Gender Equality. She has been a public speaker in many platforms mentoring teenagers in gender capacity developments. She has participated in solving gender barrier issues with strategic programmes through public enlightenment through social media and personal contacts with community dwellers. She hopes to keep contributing to the girls' development through advocacy.
She is a 2016 YALI RLC alumna, a ONE Champion 2017, and a 2018 Dalai Lama Fellow. In 2018, She represented Nigeria in a program on Human Rights sponsored by the French Embassy in Nigeria. She was among the sixty women doing phenomenal things that Business Day Women's Hub celebrated in marking Nigeria's 60th independence in 2020. She has also been featured on BBC, the Nigerian Tribune, The Guardian, Vanguard, The Cable, Nigerian NewsDirect, New Telegraph, Nigerian Television Authority (NTA), and RFI (Radio France Internationale) for her works. She is also a member of the Commonwealth Youth Gender Equality Network.
---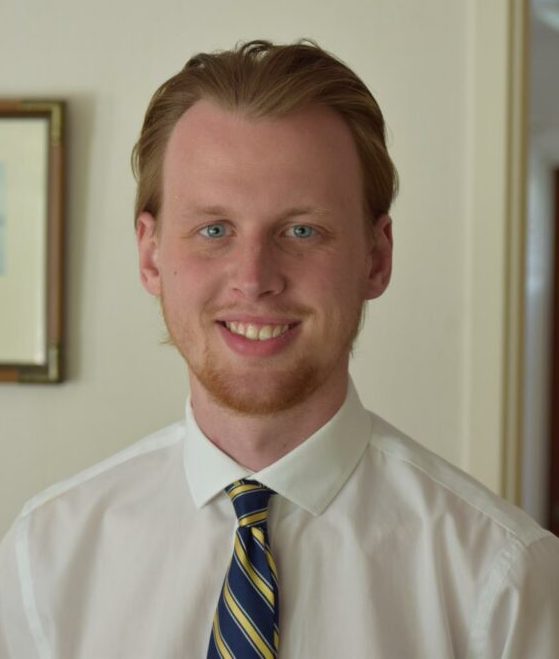 Christian Neubacher is a Master of Public Policy student at the University of Michigan. Christian has previously interned with the Executive Office of the Secretary-General of the United Nations and the International Organization for Migration's Migration, Environment, Climate Change and Risk Reduction division. He also holds an MA in European Politics from Columbia University and serves as the Director of Partnerships for Young European Leadership. His main research interests relate to transatlantic policy and international climate cooperation.
---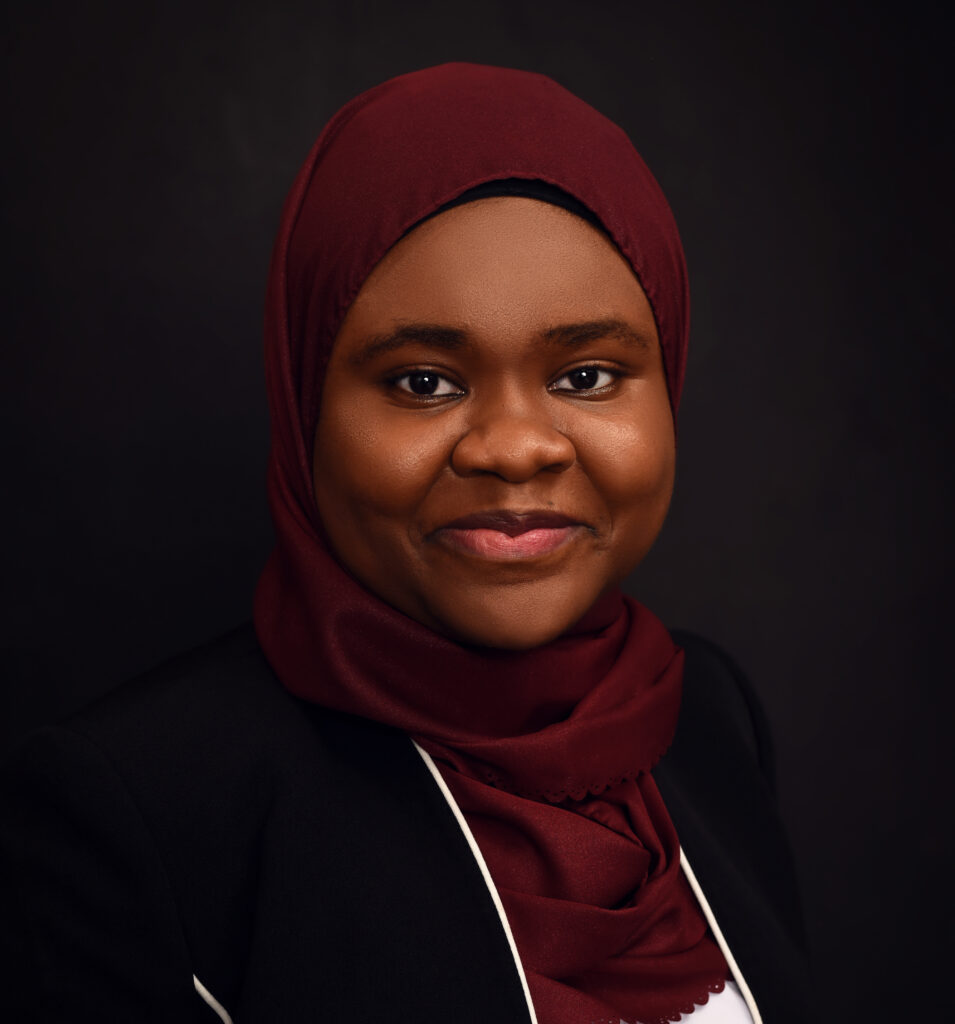 Zaidat Ibrahim is a Graduate Researcher and PhD Candidate in Informatics at IU Bloomington, USA. Prior to her PhD studies, she earned a Masters at UC Berkeley where she was Mastercard Foundation Scholar and took on multiple leadership roles. She considers herself a woman with a passion for continuous learning and constantly strives for self-improvement. In previous years, she has also served as an Editor and Strategic partnerships manager for Opportunity Desk. In her life and work, she is committed to excellence and ensures she gives her very best. She loves to read and loves to meet new people.
---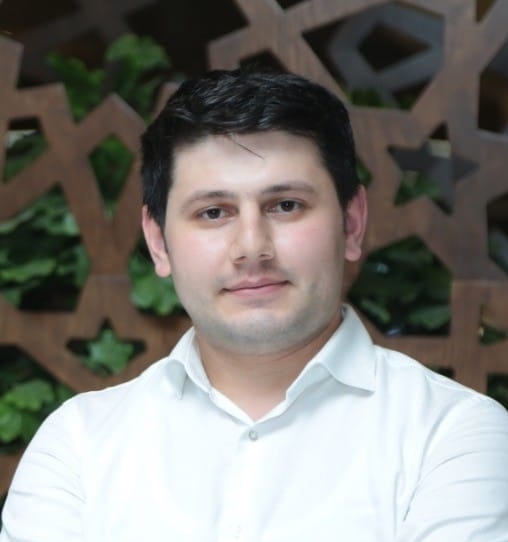 Khanbala Ahmadli earned his bachelor's degree in social work at Baku State University in 2011. In addition, he obtained his Master of Social Work from Baku State University in 2018. In 2018-2019, he took a course on social research methods and academic writing in Master of Social Sciences (non-degree) at ADA University. His research area is the development of child protection system and enhancing child welfare in Azerbaijan. He has more than 5 years of experience in social work with migrants and refugees, project management development (PDM), public relations, and organizational development. Khanbala has worked as a researcher for some international organizations. He has participated in more than 100 training sessions, workshops, projects and conferences at local and international level. He worked as a Social Worker at Social Support for Refugees and Asylum Seekers Project provided by United Nations High Commissioner for Refugees in Azerbaijan. Throughout his experiences, he has worked Public Relations and Networking Coordinator at Azerbaijan Social Work Public Union for three years. He delegated the scholars, civil servants from social work community in international conferences and/or study visits. Currently, he studies M.S.c Sociology and Social Research at the University of Cologne.
---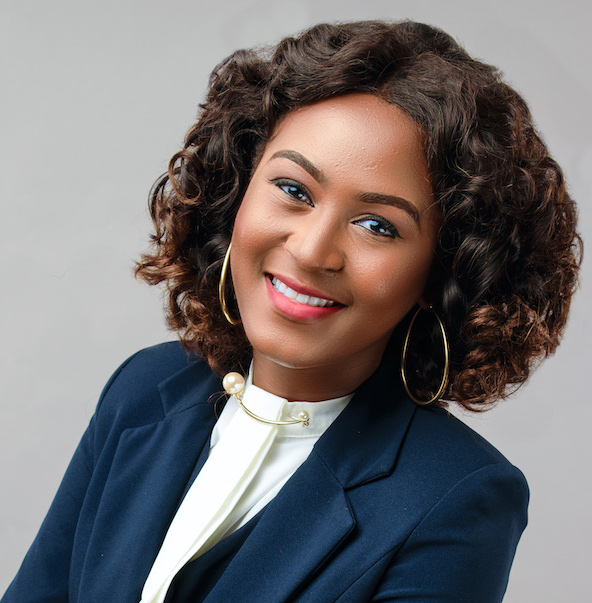 Deliwe Makata is a young change influencer from Malawi, with a specific passion in empowering women and girls to advance in Education, Leadership and Economic Independence. Deliwe is the Founder of a girl child and women empowerment organization called Women Inspire, that exists to capacitate women and girls to harness their power in contributing to the growth of their communities and nations. She is also the Founder of Ignite Consultations Africa, a company that works towards the growth of individuals and organizations by providing tailor-made learning opportunities and strategic plans.
A Published Author, Deliwe recently Published her book "Go for Gold" towards exceptional Exploits, Achieving Beyond the Norm. It is a success inspiration book written to dare individuals into going for their very best in life's endeavours. She holds in her name different accolades and awards. She was in 2018 awarded "Girl Child and Women Empowerment Champion". She was also awarded the prestigious Future Africa Leaders Award in December 2018.
---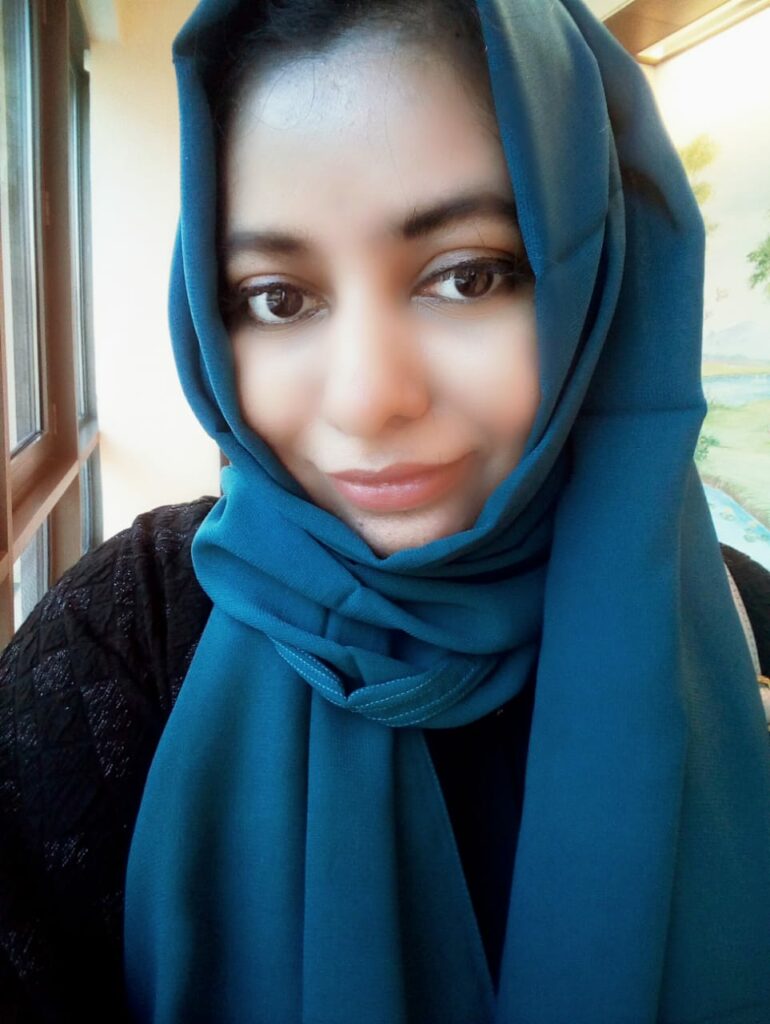 Farhaa S. Abdelhaq has a passion for health-tech, fin-tech and everything that involves data and visual communication for greater good. She started her career as a business data journalist, moved to product design and product management in healthcare and ecommerce. She has worked with Financial Times Group, Argaam, LovinSaudi and has moderated numerous conferences and has almost covered all pertinent business news in Saudi for the last few years. She has advised youth led organizations around the world and has been a fellow of a Stanford University Program and Community Champion for Empower Women, UN-women platform and currently pursuing an MBA from Quantic School of Business and Technology with scholarship. Currently, she works at the Chief information Office at a hospital in KSA.
---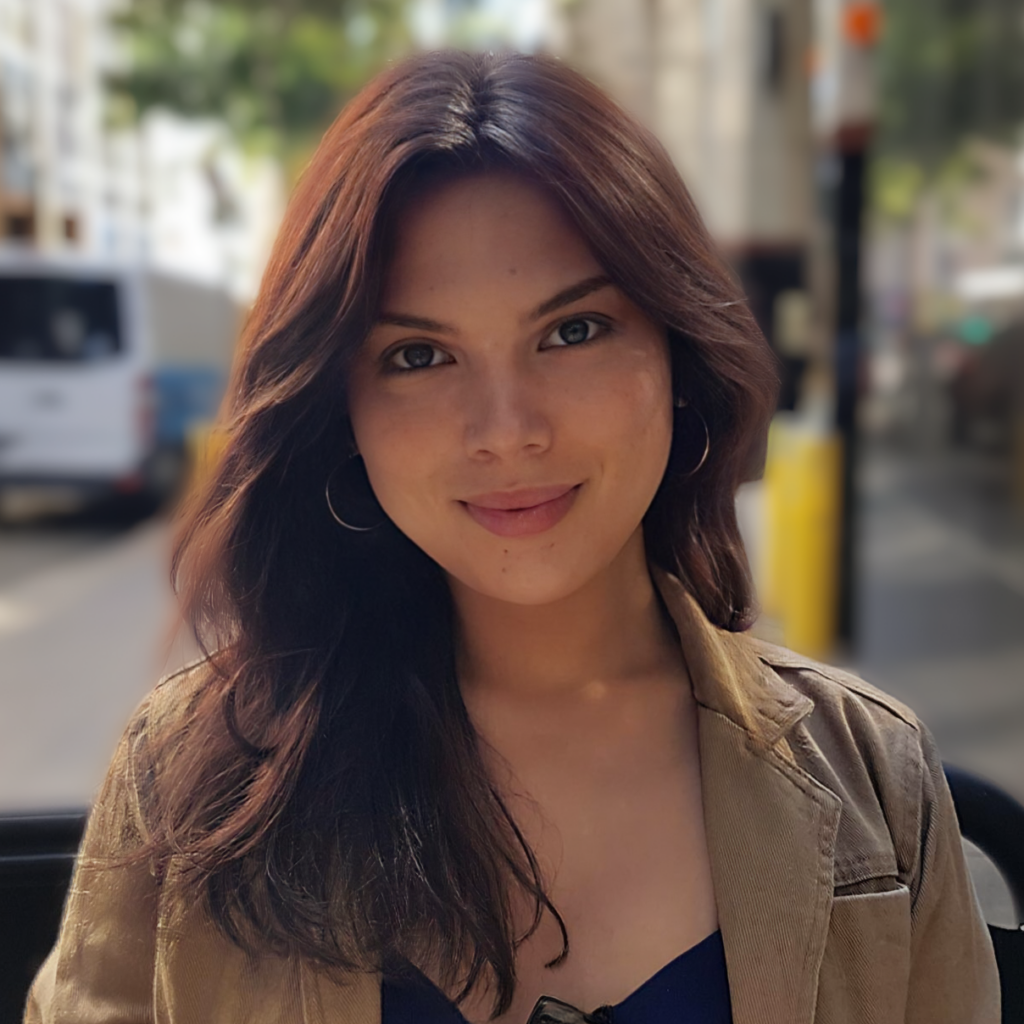 Jean Linis-Dinco is a human rights activist in the Philippines. She is currently pursuing a PhD at UNSW Canberra focusing on the analysis of government propaganda and disinformation in the context of the Rohingya crisis in Myanmar. Earlier this year, Jean received a Peace
Ambassadorship from the European Commission to attend the One Young World Summit in the UK. She was selected for her work in disinformation and peacebuilding. Jean has recently won an award for her transnational project on the gamification of human rights at the recently concluded United Nations-Oxford Youth Competition.
---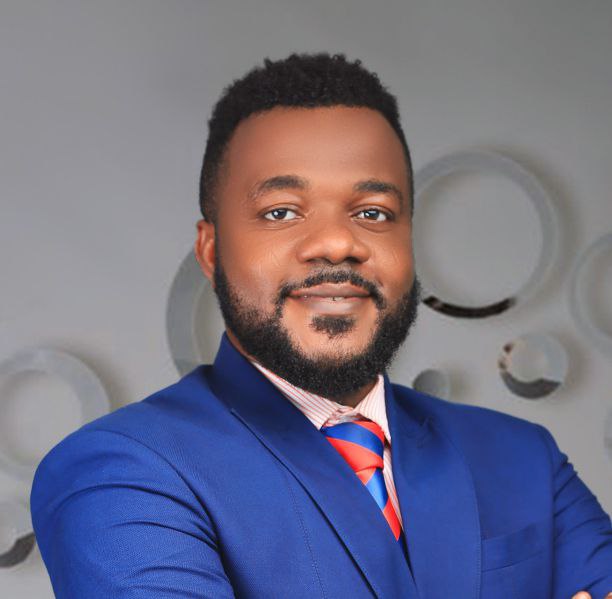 Dr. Andrew Amenaghawon is a focused and dedicated Academic, Researcher and Consultant who has gained ample experience working in several capacities with numerous National and International agencies. With specialized training in Chemical Engineering, he has an in-dept proficiency and competency in Academics, Research, and Consulting.
He is heavily invested in human capacity development through training facilitation, mentoring and coaching of college students and young professionals. He regularly provides Consulting services such as Process Systems Consulting, Educational and Academic Consulting, Training facilitation etc. He is especially proficient in the development of research methodologies, research proposals, research grants, CV, Cover letter & Statement of Purpose/Personal Statement writing and review, LinkedIn Profile Optimisation etc.
His research interests focuses on converting waste materials to value added products. He is also very involved in multidisciplinary research collaborations in the areas of biomedical engineering with particular focus on optimising drug delivery systems. In this area, he leverages on his Chemical Engineering training to deploy modelling and optimisation tools such as Response Surface Methodology, Grey Relational Analysis and Artificial Intelligence tools like Artificial Neural Network Modelling, Neuro Fuzzy Inference Systems. He is currently acting as co-investigator and post doctoral researcher under the £6.8 million pounds RECIRCULATE project being co-delivered by the University of Benin, Lancaster University, UK and CSIR, Ghana. He is the founder of Tenadre Mentees (TM) mentorship program whose mission is to provide mentorship to College students and young professionals. He is the Managing Editor of the Nigerian Research Journal of Engineering and Environmental Sciences and the Author of "Foundations of Materials Sciences".
---
Our judges come from diverse backgrounds and are highly experienced and committed to providing fair judgment using the stipulated evaluation criteria.
Click here to learn more and apply for the challenge.