On behalf of Opportunity Desk and Partners, Ayiba Magazine and Dobem IT Consults, we are pleased to announce the winners of the OD Impact Challenge and also thank all participants for a most exciting competition season. The passion, optimism and commitment to solve the world's most pressing problems is an inspiration to everyone around the world.  We commend you and your hard work.
All applicants represent leaders and entrepreneurs who are taking great steps to solve real problems and add significant value to the lives of people in the communities. It is amazing to see the brilliant ideas and we are deeply moved by the commitment of young people to bringing about positive change in your community.
Meet the Winners and Honorable Mentions
#1 First Place: Millatul Hanifiyyah (Indonesia) – Nitipdongs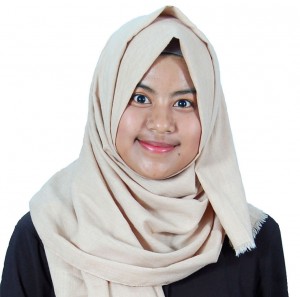 Millatul is the Chief Marketing Officer of Nitipdongs. Lots of people are usually bothered by their baggage when they go travel. Because of this, Millatul built a social enterprise named Nitipdongs to provide baggage storage services, which in turn reduces the burden associated with baggages during travel and increases safely. The customer can order by online, and their courier will pick the baggage and give it back to the customer anywhere and anytime the customer wants, without worries. Nitipdongs uses locker system which are provided in some public areas. The company now empowers local community members through employment opportunities and through them, Indonesia is becoming a city that is safe and ease free for tourist attractions.
With the seed fund, mentoring and other support services from OpportunityDesk.org and partners, Millatul will be able to grow her social enterprise, Nitipdongs, touching more lives in Indonesia.
#2 Second Place: Timothy Undiandeye (Nigeria) – Recycling Ugly Waste Into Beauty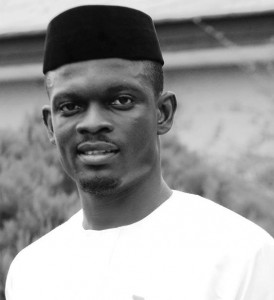 Timothy is an artist and community development advocate. He birthed the project, "Recycling Ugly Waste Into Beauty" to transform tailors' waste to beautiful portraits.
According to him, tailors' waste reveals a kaleidoscopic mix of random, exciting colours and motifs of brocade, Ankara, cashmere, chinos, denims, etc. All these are dispersed amongst cellophane bags, plastics and snack remains. This formed the inspiration for his work. He collects the waste (in this case, fabrics), cuts them into different shapes and sizes, juxtapose the different colours and affix with glue to form unique collages.
The end-products are intricate portraits and amazing brand concepts. The remaining waste fraction he sorts and disposes in a socially-responsible manner. As a result of his efforts, the tailors around him, and indeed the wider community are now more awake to the untapped opportunities that abound in waste management and recycling.
With the prizes, mentoring and other support services from Opportunity Desk and partners, Timothy will grow his project to become more sustainable and touch more lives in Nigeria.
#3 Third Place Winner: Summaiya Afreen (India) – Lakshya Jeevan Jagriti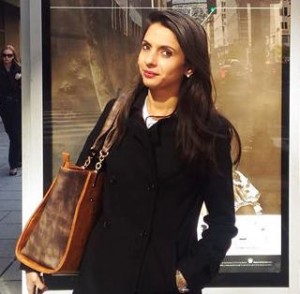 Summaiya co-founded her organization, Lakshya Jeevan Jagriti, which has supported women and youth empowerment for about 6 years. The organization narrows down the digital gap, giving women and youths skill training and connecting them with different job opportunities. Till date, this organization has benefited more than eight thousand (8,000) beneficiaries directly.
With the prizes, mentoring and other support services from Opportunity Desk and partners, Summaiya will grow her organization to become more sustainable and touch more lives in India.
Congratulations to the winners!
What some of the entrants had to say:
Jennifer Chinelo Okeke – "I always thought that I would be selected, but seeing the results, I am glad to say that it was well deserved. This has challenged me to work harder on my foundation/organisation so as to prepare better for the next ODIC. God bless OD as they keep providing us with prompt, adequate and up to date information about different opportunities."

Amma Serwaa Bonsu Ampaafo – "Thanks OD. For me, it's not entirely in the win but the fact that my work is acknowledged is a good motivation. Thanks again"

Summaiya Afreen – "I am really motivated to work more for the social cause."
We are proud of you and welcome you to join the next season. Watch this page for updates.