Meet the amazing mentors signed up for the OD Mentorship Program.
Oyindamola Johnson (Nigeria)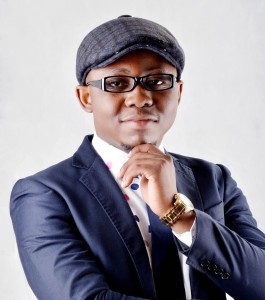 Oyindamola has 5 years experience in the non profit sector, and is passionate about leadership development, capacity building and community engagement. He was recognized as one of the Top 100 Brightest Young Minds in July 2015 by BYM SA and Barclays Africa. An initiative to empower young and emerging leaders in Africa.
He was also conferred the honor of being an African Youth Hero by the African Union Commission in November, 2015. This was in recognition of the invaluable role played in promoting young people's rights in Africa.
His personal motto is "Work on being and not on having, for with what you are, you will have."
Eyitemi Popo (Canada)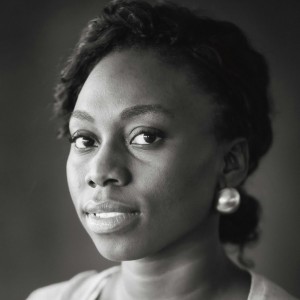 Eyitemi is the founder and editor-in-chief at Ayiba Magazine, an online magazine for young Africans. She is also currently pursuing a Master's degree in Digital Experience Innovation at the University of Waterloo, Ontario.
She graduated with magna cum laude from one of the Seven Sisters, Mount Holyoke College, MA, USA with a Bachelor's in International Relations and Digital Media. She also has a professional certificate in Digital Publishing from New York University. In additional to her entrepreneurial ventures, she has diverse professional experiences, from serving as an advisor to Nigeria at the United Nations Security Council to working as the Digital Marketing Manager at luxury beauty brand, L'Occitane en Provence in New York City.
Eyitemi believes in your ability to achieve anything and is excited to provide you with guidance.
Ezequiel Jimenez (Argentina/London)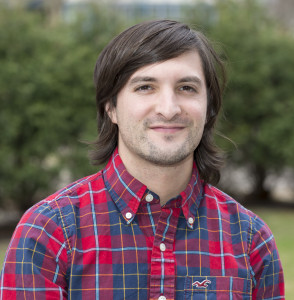 Originally from Salta, Argentina, Ezequiel is a United World College (Red Cross Nordic) and Macalester College graduate with a double degree in Political Science and International Studies with a concentration in Human Rights and Humanitarianism. He is an Erasmus Mundus Scholar (European Union) earning a Masters Degree in Human Rights Policy and Practice at the University of Roehampton (UK), Gothenburg (Sweden) and Tromsø (Norway). Ezequiel participated in the Executive Education Diploma program (Yale University, Babson College, Santander Bank and Studio Banana) as part of the Qatar Foundation's WISE Learner's Voice 2014-2015 program. He has participated in several international conferences and events related to international politics, human rights, public policy and leadership and innovation.
Alison Erlwanger (Zimbabwe)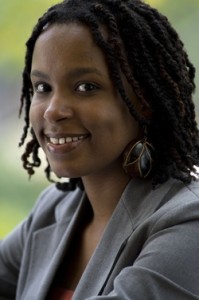 Alison is passionate about Global Health, Economic Development, and Social Justice. She holds a Bachelors degree from Mount Holyoke College in Chemistry and Anthropology. At Mount Holyoke she was a Peer Career Counselor. She also holds a Masters Degree from The Fletcher School focused on Business and Economics . Alison currently works as an Analyst at the Clinton Health Access Initiative.
She is also the Editor-in-Chief of Patoungana, a community and professional development platform for Zimbabweans and other Africans in the US.
Alison has experience in small business development, microfinance, consulting, health care research, and cost-effectiveness analysis. Co-author of three peer reviewed publications on HIV/AIDS interventions in South Africa. Strong quantitative, communication, and analytical skills.
Chikezie Emmanuel Uzuegbunam (Nigeria)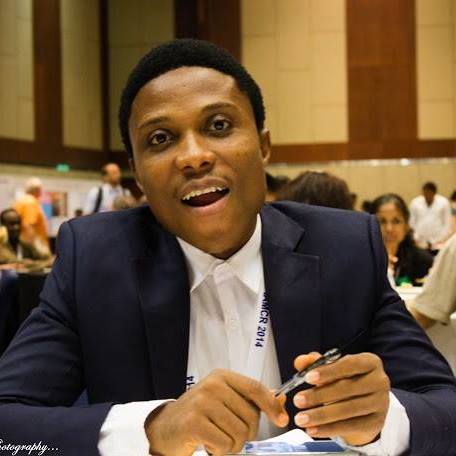 Chikezie is a Lecturer with Nnamdi Azikiwe University, Awka, Anambra State, Nigeria. He holds degrees in Mass Communication, and is at the moment, a Doctoral scholar. He has equally been trained on the course African Media in a Global Age, courtesy of the Academic Partnerships of London School of Economics and Political Science, UK and University of Cape Town, South Africa.
He has published in local and international journals and books as well as participated in notable international conferences in United Arab Emirates, Romania, India, South Africa and United Kingdom. He has equally been a Visiting Scholar at Xiamen University, Funjian Province, China. A member of the preeminent International Association of Media and Communication Research (IAMCR), his research interests are in the areas of Youth and New Media, Popular Culture, Political Communication, and Ethics of Communication. He is a Staff Member of Cultural Democracy Network – an arm of Black British Academics Inc UK – a growing, global organisation that champions equality and fairness among people of diverse cultures, ethnicities, class, and colour.
Jude Chisom Erondu (Nigeria/USA)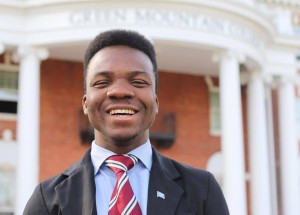 Jude is a senior-year undergraduate honors student at Green Mountain College, in Vermont, studying Sustainable Business with a minor in Environmental Policy. Being the first from his family and community to study in the United States through a scholarship, Nigerian-born Erondu has continued to stand out among his peers on campus by initiating proactive solutions to problems affecting students' academic and personal success.
During his time at Green Mountain College (GMC), he held several leadership positions. These positions were as a member of the college judicial review board between 2013 and 2014, director of civic engagement on the college student senate, and student body president for the 2014/2015 academic year. Erondu also served as a member of the Pearson Student Advisory Board for the 2015/2016 academic year. He is also a member of the Green Mountain College Model United Nations, in which he represented China and Togo in the Security Council at the National Model United Nations Conference in New York in 2013 and 2014. Erondu, is also a current Newman Civic Fellow.
He is passionate to use his story to inspire young people around the world to see education as the most powerful tool for personal and global change.
Eyitayo Ogunmola (Nigeria)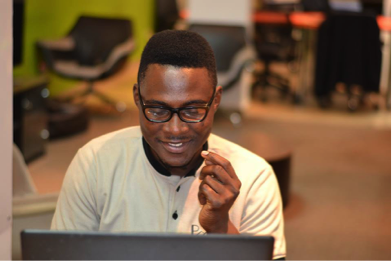 Eyitayo is a Social Entrepreneur strengthening labour and enterprise forces in West Africa. He currently serves as the Founder/Managing Partner of PM Hub Nigeria, one of the largest human capital development brands Operating in 2 WestAfrican Nations, 4 states in Nigeria and 15 Universities in West Africa; providing corporate leadership and enterprise support to young West Africans. He is a certified PMP Project Manager from Project Management Institute, Pennsylvania, US and was also awarded Green Belt Lean VI Sigma by VMEdu Inc. Phoenix, United States of America.
Eyitayo was a LEAP Africa Social Innovator's fellow in 2015, a Carrington Fellow of the United States Consulate in 2014 and an Associate fellow of the Nigeria Leadership Initiative. He is also serving as a social change mentor to the Civil Liberty Projects. He Co-founded TIE Nigeria in 2013; the organization has developed 2 major programmes in 4 communities and engaged more than 3000 young people in youth leadership and public services. He provided program management and evaluation modelling expertise on a Commonwealth sponsored project in 2012 and was recommended as an ambassador of VOTE NOT FIGHT Initiative in 2014.
He received 15,000 USD scholarship award from Bloomberg to study Finance analysis and Data computation at the prestigious Lagos Business School. Eyitayo was awarded for human capital development among youths by The Crans Montana Forum, an International Organization based Switzerland and he is also a Project Steering Committee Member of Student Economic Forum.
Kofi Tonto (Ghana/USA)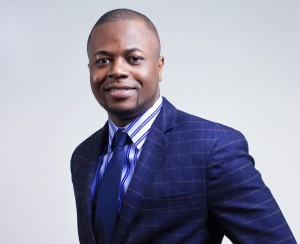 Kofi is a man of many talents. He is an entrepreneur and an avid supporter of the Pan African movement. He graduated from the University of Massachusetts, Amherst with a degree in Economics, and a minor in Political Science.
In 2009, he returned to his home country for a three month study abroad program at one of Ghana's premier universities, Kwame Nkrumah University of Science and Technology. There, Kofi did extensive research work on taxation and remittances to underline the crucial role that remittances plays in bridging the poverty gap in Ghana. Kofi brings an extensive professional background, covering a wide range of skills from marketing, branding, compliance reporting and data analysis.
He currently serves as the Executive Director of African Youth Excellence, a non-profit organization with a mission to nurture and develop the talents of young Africans in the US. Kofi also works as a Senior HR Analyst at an Insurance firm in the US.
Zahra Adahman (Nigeria/United States)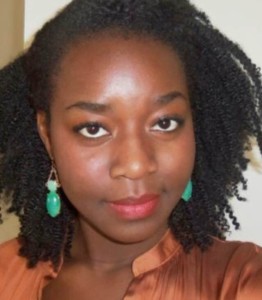 Zahra is currently pursuing her Masters degree in Biomedical Science in the United States of America. Although she has been in the States for almost a decade, the Nigerian-born Zahra enjoys her traditional jams and food.
She believes your application for any opportunity represents 'you on paper'. You have to put your best foot forward at all times. For her, the benefit of having a mentor have a look at your application is that it increases your chances of getting into the pile of those who successful impressed the reviewers.
With her experience in applying for several opportunities and working with mentors on her applications, she is in the position to aid you through the application process to getting the opportunity. Zahra looks forward to reviewing your applications, resumes and giving advices.
According to her -'We are stronger when we work together'.
Hani Jesri (London, UK)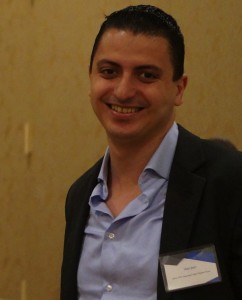 Hani is currently a graduate student at the University of Oxford, he is reading for Master of Public Policy (MPP) at the Blavatnik School of Government.
Hani has been working in the NGO sector in Syria and Lebanon for the last seven years in the fields of education, youth engagement and capacity building, he has been working also as a volunteer mentor for several years helping students apply for universities and scholarships, writing CVs and cover letters, and preparing for job interviews.
Prior to joining Oxford, he was working with the Syrian refugees in Lebanon where he was running a refugee education program for thousands of out-of-school refugee children and a scholarship program for Syrian university students at an international Syrian-led NGO called Jusoor. Prior to joining Jusoor in 2012, Hani previously held the position of Digital Account Manager at Ogilvy where he oversaw various digital accounts for multinational brands in multiple industries. He also worked with various NGOs, local and international companies in the fields of education, online communities, and communication in Syria.
Adelaja Olaneye (Nigeria)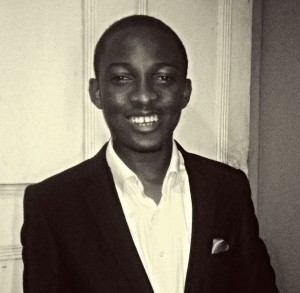 Adelaja studied Economics at University of Lagos, Nigeria. He is an Associate of Accounting Technicians in West Africa and a penultimate stage student member at Institute of Chartered Accountants of Nigeria. He is the Founder of West Africa business Development Initiative, a Generation of UN Climate and Energy Advocate and served at US department of States YALI as a Regional Fellowship Assessor Reviewing and recommending applicants through a communication channel provided by U.S Agency for development (USAID). Adelaja is also a member of International Youth Council and International President of Global Young Leaders Alliance which is a start-up initiative with representatives in over 40 countries aimed at solving community problems through social innovation.
He was nominated for scepters corporate award "Discovery of the year" Category year 2015, Awarded by Top Professional in the Finance and Insurance services in Nigeria and was listed on the second stage of judging for Forbes under 30 world changers.
Zita Luiten (Liverpool, UK)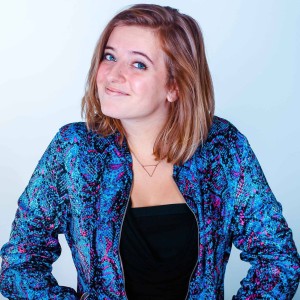 Zita is a 25 year old from the Netherlands, currently living in Liverpool, the United Kingdom. studied Cultural Anthropology and Social Development Sociology in the University of Amsterdam and earned her Bachelor Degree with an Honorary Title in 2013. She works for World Merit, a charity with a global community of changemakers who take positive actions and are rewarded opportunities in return. She is Head of Marketing for World Merit.
As a cultural anthropologist, she has a big appreciation for different cultures and always tries to learn more by seeing things from a different perspective. As an active volunteer, working with refugees and children from less wealthy backgrounds, she wants to make this world a better place and believes in the power of people to actually make a change. As a creative spirit, she enjoys (graphic) designing, photography, videography and marketing messages for different recipients to enjoy or learn from.
Mostafa Shahat (Egypt)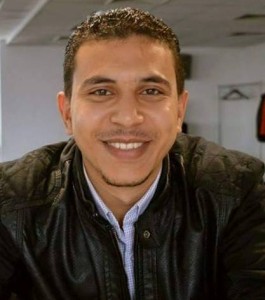 An African Egyptian Entrepreneur who has been working in entrepreneurship field for 5 years, Mostafa established one of the most successful youth communities in Egypt called, G.O.L (Goal Oriented Learners) at the age of 19. G.O.L is improving Egyptian youth employment's skills to be qualified candidates for the job market be offering training on (Social Entrepreneurship and Career Development & Soft skills).
Since 2011, Mostafa has succeed in delivering G.O.L training to more than 8000 students and graduates in Egypt. He has engineering background, but his passion towards entrepreneurship helped him to easily change his career to entrepreneurship. He also studied social entrepreneurship at Connecticut university – USA, and has attended international entrepreneurship conferences in different countries all over the world.
Mostafa has served in many international organizations either as intern or employee; he started being an intern at IBM Egypt, Ashoka Arab World and ended up working full time at Mercy Corps Egypt and IIE (International Institute of Education). He is currently representing two international companies, he is Middle East & North Africa representative at StudySearch (Nigeria), and Egypt representative at All events in city (India). Mostafa is a reporter at Nudge sustainability hub where he posts all the entrepreneurs' success stories.
Evaristus Ezekem (Nigeria)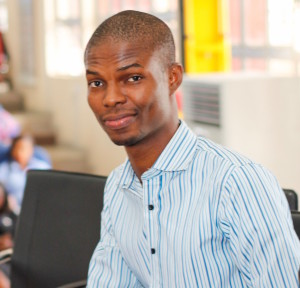 Evaristus is 24 year old Nigerian who earned a Bachelors degree in Electrical/Electronic Engineering from the University of Port Harcourt. He is passionate about technology, start-ups, business, technical communities and education. With over 5 years experience in building and managing technical communities as well as projects, he has worked as ambassadors to Google, Intel and Microsoft while still a university student.
Eva has served in a couple of international organizations as either an volunteer, intern or employee. He worked as an intern in Manila Electric Co. (MERALCO) the biggest electricity distribution company in the Philippines as well as AIESEC and currently is working as Audience Evangelist at Microsoft. In 2014, he represented Nigeria at the Asia Pacific Exchange & Leadership Conference in Manila among other similar conferences.
In his spare time, he mentors and coaches students to help them grow. He has flair for great ideas and enjoys reading as well as video gaming. Traveling and learning new things makes him come alive.
Jude Saji (Cameroon)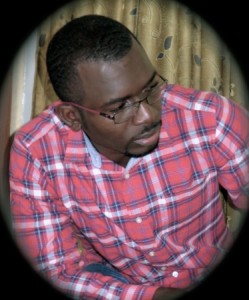 Jude is a Public Health Professional with 5+ years of experience in  health promotion and disease prevention in both rural and urban African settings. He is currently interested in finding innovative solutions to  mitigate the rising global burden of obesity and Non-communicable diseases (such as diabetes and cardiovascular disease) and their risk factors.
To support his research work, Jude has received funding from Grand Challenges Canada (Stars in Global Health Program) and The Tanita Corporation (Healthy weight community trust). He is also Founder and President of Health for Life Foundation, a Cameroon-based nonprofit organisation dedicated to combating disease and improving wellbeing through the promotion of healthy living, health advocacy  and research. Jude holds a Master of Public Health degree from the University of Yaounde I (Cameroon) as well as a Bachelor of Nursing Science degree from the University of Buea (Cameroon).
Katarzyna (Kasia) Rachuta (UK/US/Poland)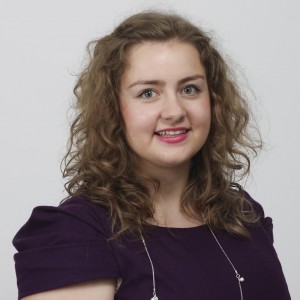 Kasia graduated from University College London with an MSci Atomic and Particle Physics and Physical Chemistry. She currently works in the field of data science and in her spare time, volunteers with Code For San Francisco, Girls in Tech and Expat Woman in San Francisco. Kasia's interests lie in technology, entrepreneurship and social impact.
She previously volunteered in Kenya with Balloon Ventures, where she helped 5 entrepreneurs improve or set up their businesses, taught English in Spain and wrote the guide to monitoring and evaluation for Oxfam Associates for International Development. Kasia completed two internships where she set up the system for social impact measurement and a year-long placement with a UK government agency.
She was also chosen as one of 40 aspiring entrepreneurs by the British Council and got a fully-funded place on the Digital India Programme. She also obtained full funding for Study China, Clinton Global Initiative University and received a full, merit-based to complete her A-levels in Oxford, UK.
Tesfaye Ayalew (Ethiopia)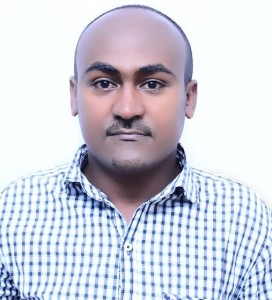 Tesfaye acquired his LL.B and LL.M from Addis Ababa University (Ethiopia) and University of Mysore (India), respectively. Since October 2013, he has been a lecturer of law at the College of Law of Debre Berhan University. He received a certificate upon successful completion of the 'Young African Leadership Initiative (YALI) Regional Leadership Centre East Africa program as a young leader committed to transforming Africa.' . In addition, he won the 2014 JusticeMakers International Competition administered by the International Bridge to Justice (IBJ), Geneva, Switzerland. Tesfaye is devoted to community service and very interested in research and advocacy in the areas of human rights, social justice, democracy, and good governance.

Trent Lawrence (Chicago, USA)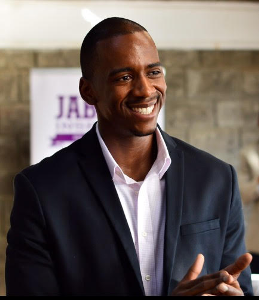 Trent S. Lawrence, Jr. is an international educator and intercultural relations facilitator who hails from Chicago, Illinois. After enrolling at DePaul University, his appreciation for education was amplified. Toward the end of his junior year, he was accepted into an intensive Italian Culture and Film Studies summer course in Rome, Italy. This program would serve as his inaugural experience abroad, thus igniting his fascination with world travel and intercultural immersion
After graduating in 2013, Trent joined the Center for Teaching and Learning in China (CTLC) as an English Instructor in Shenzhen, China for two years. Upon his return to the U.S., he decided to pursue graduate school studies for the 2017/18 academic year.
Trent was most recently selected as a United Nations Alliance of Civilizations (UNAOC) Fellow. In November 2016, he traveled to Spain, Morocco, Qatar, and Egypt alongside 11 other Fellows while working to combat extremism and radicalism by using education as a platform for peace.
Currently, Trent serves as a New Sector Alliance Resident in Social Enterprise (RISE) Fellow with two nonprofits – A Safe Haven Foundation (ASHF) and Social Enterprise Alliance (SEA) – leading the efforts to help grow their operational capacity.
Nandini Tanya Lallmon (Mauritius)
Winner of the Mauritius National Youth Excellence Award and State of Mauritius Scholarship, Nandini Tanya is a lawyer with many strings to her bow. She is the Chairperson of the International Youth Council Mauritius Chapter and Assistant Country Director of Mauritius for the Global Peace Chain. She is a fellow of the Young African Leaders Initiative and the African Women Entrepreneurship Cooperative. She sits on the Global Advisory Council of the Steering for Greatness Foundation and has been appointed on the Membership Advisory Group of the CIVICUS Solidarity Fund. She serves as a career mentor for Opportunity Desk where she has been nominated as "Mentor of the Week" in September 2018. She volunteers as a business mentor for the Mentoring Women in Business Programme of the Cherie Blair Foundation for Women. She represented Mauritius at the 53rd Know India Programme of the Ministry of External Affairs in India, at the International Civil Society Week in Serbia as well as the first and second leadership summits of the Center for Global Enterprise in Rwanda and Egypt respectively. Nandini Tanya is a bronze medalist of the Duke of Edinburgh's International Award and holder of the Open Source Leader Badge of Common Purpose. She has been the first runner-up of the national public speaking competition hosted by the Independent Commission Against Corruption of Mauritius. Her past leadership positions have been that of Vice President of the Advisory Committee of the youth center in her residential area as well as Vice President of the Girls Club of her district. Her innovative concept based on the use of blockchain for identity management has been selected as part of TEDx Johannesburg's 100Ideas100Millennials programme. She is looking to tap into the potential of technological development in line with the Sustainable Development Goals. Fluent in five languages, Nandini Tanya is also an intermediate-level salsa dancer.
Nishtha Jain (India)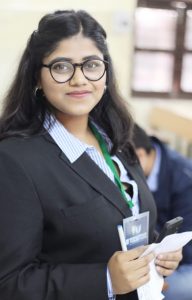 Growing up in multiple culturally varied cities, Nishtha has been exposed to a variety of experiences. Nishtha is currently pursuing her bachelors in commerce at Hindu College, University of Delhi – one of the top ranked colleges in India. She was the Vice President of The Entrepreneurship Club of her college, through which she undertook multiple consulting projects of start-ups, helping her attain a multi-faceted outlook. She is also the co-founder of Artophilic, a hyperconnected art-sharing marketplace. She was a national finalist at EY's Corporate Finance Woman of The Year 2020 and consequently worked as an intern with them. Additionally, she has worked with a Y Combinator funded start-up, wherein she headed a growth project.
She was accepted as a delegate for the World Business Dialogue 2020, Harvard US-India Initiative 2020 and also the Young India Challenge 2019, being amongst the Top 10% applicants out of thousands of applicants. Previously working as a volunteer in United Nations and Make A Difference (Education NGO, India 6th best mind-size place to work for) led her to pursue a project in the education sector for which she received the Karmaveer Chakra Award instituted by International Confederation of NGOs & United Nations, for her contribution to the development sector. You can learn more about her by clicking on this link – bit.ly/nishthajain
Nishtha believes you can turn your life around with one experience, and she looks forward to assisting you in getting closer to it!