Welcome to the Month of Yuletide!
In the spirit of the season, Opportunity Desk is super proud to unveil the Young Person of the Month for December 2013, Olawale Isaiah Ojo, an award-winning Agropreneur from Nigeria. Olawale is one of a kind young person with unparalleled passion for agriculture and development. He is a young farmer, an advocate for youth involvement in Agriculture and a social media enthusiast, sharing with us, his journey through life as well as his development work.
This feature brings us much pleasure as it affords us the opportunity to celebrate Olawale for his excellent Voluntary services with Opportunity Desk for the past 3 months. He has been the man behind our twitter handle! Read on and be inspired this season!
OLAWALE ISAIAH OJO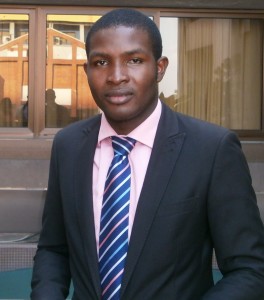 Olawale is a 24 year-old Nigerian youth. He was born in Ibadan Oyo State and grew up in Lagos Nigeria. He attended the Federal University of Technology Akure in Ondo State where he bagged a degree in Agricultural Engineering in 2012.  Prior to that, in 2011, he also got a Certificate in Integrated Farming System from the Songhai Farms, Porto Novo Benin Republic. And this served as his spring board into the Agriculture sphere.
His training at the Songhai Farms was his eye opener and there he saw the big picture of agriculture being not just a profession that provides food but also that which can be an employer of labour and a tool to solve unemployment while generating revenue that is worthwhile.
While in the university he was a member of Junior Chamber International, where he served as General Secretary, Vice President and finally an Area A (South West Nigeria) Team member.
His Work
Today, Olawale is known to be a young farmer, an advocate for youth involvement in Agriculture and a social media enthusiast with focus on it usage for Agricultural Research and Development. He is the founder and Chief Operations Officer of Agropreneur Naija! A social enterprise involved in Advocacy and Capacity building geared at encouraging Youth involvement in Agribusiness in his country. He also serves as the Country Representative of the Young Professionals Platform for Agricultural Research for Development (YPARD), a Food and Agriculture Organisation hosted youth network for youth in Agricultural Development.
His activity as a youth in Agriculture has been impactful as on a daily basis he provided youth across the country information on how to start-up and technical agricultural knowledge via blog posts, update on twitter, face book and Google plus. He has also been privilege  to speak at conferences, workshop and Youth Dialogues related to youth, agriculture and development both in Nigeria and other part of Africa and beyond.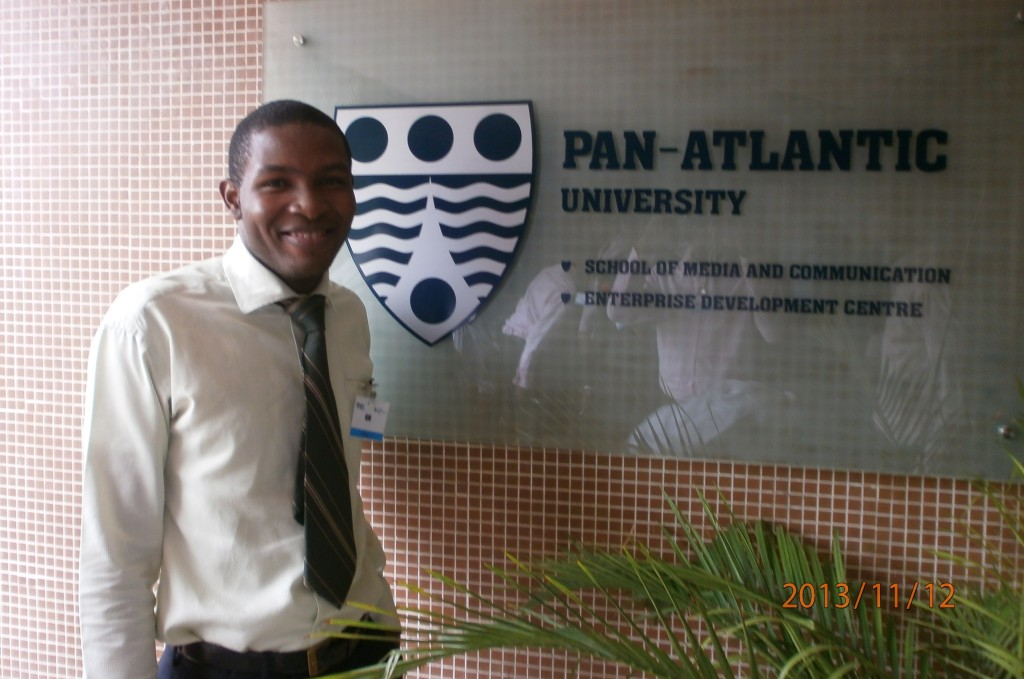 How he started his Venture
Agropreneur Naija! Started out of a passion to share what he learnt during his training at Songhai Farms with other youth like himself and the realization that Agriculture was indeed a business and a career path youth can follow.  Today, his enterprise provides support for over 50 young agri-entrepreneurs and has also worked on numerous farming projects with farmer organisations.
Achievements
In 2013, Olawale is a Nominee of the Future Award Prize in Agriculture, he also an Alumni of the Venture in Enterprise and Management Program of Junior Achievement Nigeria in Collaboration with the Enterprise Development Centre of the Pan- Atlantic Univeristy, Lagos. Aside these, he was also recognised as one of the top ten Agric-bloggers in Africa by Essential Africa. He has worked on projects/programs with the CGIAR, Society For International Development (SID) East Africa, Forum for Agricultural Research in Africa, Global Landscape Forums, Center Technical for Agriculture (CTA), Solution Journalism Network to mention a few.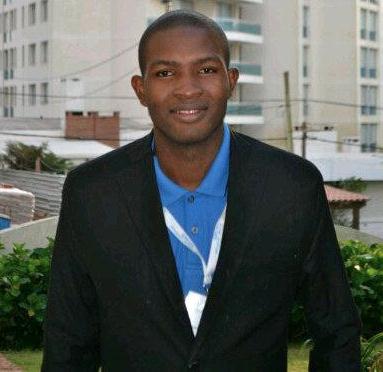 On what inspires him
Olawale tells Opportunity Desk, "On a daily basis I am inspired by the success of my international network of friends and colleagues who are doing their part to shape the future of our generation. My parents who have continued to support my career path have also been a source of inspiration. What more? Commendation from various mentors, partners and youth I have worked with has really been beneficial."
Final Words for the Youth
For all the young people out there, my advice is that you follow your dreams or whatever you are passionate about. Learn the required skill sets need for success and for grabbing opportunities that comes along the way. What more make good use of the internet and social media. It is a great tool for learning, networking and of course for getting opportunities to help you realize your goal. I AM A LIVING EXAMPLE OF THIS.
For more information about Olawale, visit his blog at OlawaleOjo. If you missed the Live Facebook Chat with Olawole please visit YPOM December 2013.
From all of us at Opportunitydesk.org, we wish you a Merry Christmas and Happy New Year in Advance!
———————————————————————————————————————————
Who will be the Next Young Person of the Month?
You can be the next Opportunity Desk Young Person of the Month! All you have to do is get a friend to recommend your work or fill out our nomination form here. We want to use the platform to recognize and celebrate the efforts of amazing young people around the world. O! Did I forget to add – that you must be an active Opportunity Desk member, either as a fan, reader or subscriber? Yes!
Don't miss any updates in the future. Join Opportunity Desk on 8,000+Facebook, 1,200+Twitter, 13,000+Group or Subscribe via Email!