Happy New Month and Welcome to the last quarter of the year!
We are pleased to introduce Aldiona Kërri from Albania as the October 2014 Young Person of the Month. Aldiona is an award-winning 21 year old Medical Student and Changemaker. At such a young age, she has volunteered for several international and national organizations, offering health services to people across the globe. This year, she was awarded the Erasmus Mundus exchange program and has moved to Rome. Even more exciting is the fact that she was also offered a full scholarship by All Bar None scheme to attend the One Young World Conference this October in Dublin, Ireland.
Aldiona's story will breathtakingly inspire and motivate you to take action in your community. Read and enjoy your October!
ALDIONA KERRI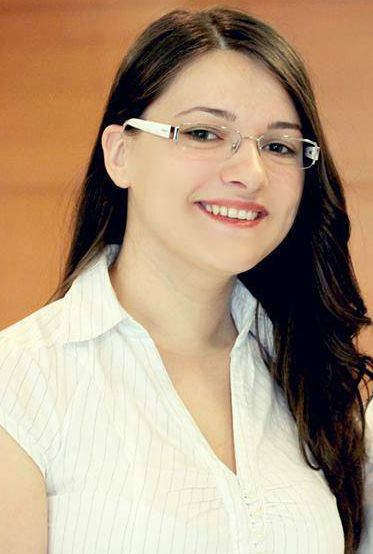 Aldiona is a young woman enrolled in the fourth year of her medical studies at the University of Medicine, Tirana, Albania. She is currently in Rome, Italy due to an Erasmus Mundus exchange program at Sapienza University of Rome.
Aldiona is the co-founder and Head of Human resources of "A Woman in Power", non-governmental organization whose aim is to empower young women and youth. She is also the founder and Project Manager of "Youth for People in Need" charity program. It is a volunteering initiative Aldiona founded to support children of families in need but also raise awareness on her community that we should even care for those disadvantaged. In cooperation with her classmates, Aldiona has also co-founded and serves as the Project Manager for the "Breast Cancer Awareness Campaign for Women in Conflict with the Law" initiative, which aims to raise awareness for the breast cancer disease to women who lack information.
Aldiona believes in the spirit of volunteerism and that is the reason why she has volunteered for several international and national organizations. She has been the Local Committee Vice President Talent Management of the first leading structure at AIESEC-Albania. She has also volunteered for TEDxTirana Women event ,which was held in the capital of Albania, Tirana. She has also volunteered for 6 months for ADRA Albania in the position of Physician Assistant where she provided medical and informational health assistance in cooperation with the doctor and nurse of the mobile clinic of ADRA.
How Aldiona started her Career: The Story
At the age of 18, Aldiona left her birth city and moved to the capital city of Albania to attend university. By that time, she felt as if she wanted to do something more in her free time and life beside her studies. So, she would sit in front of the computer every day for 1 to 2 hours looking for youth opportunities she could get involved with in the big city she had moved in.
On one occasion, she found a training course in Durres, Albania and it would be one of the many that would follow. She wanted to gain new skills in the field of youth activism and leadership. Due to her demanding study program, she had to attend non-formal educational activities to improve those skills. After attending national and international conferences, she started looking for youth organizations in Albania that would appreciate  her energy for making a change. That is how she found out about AIESEC-Albania and became part of the leading structure.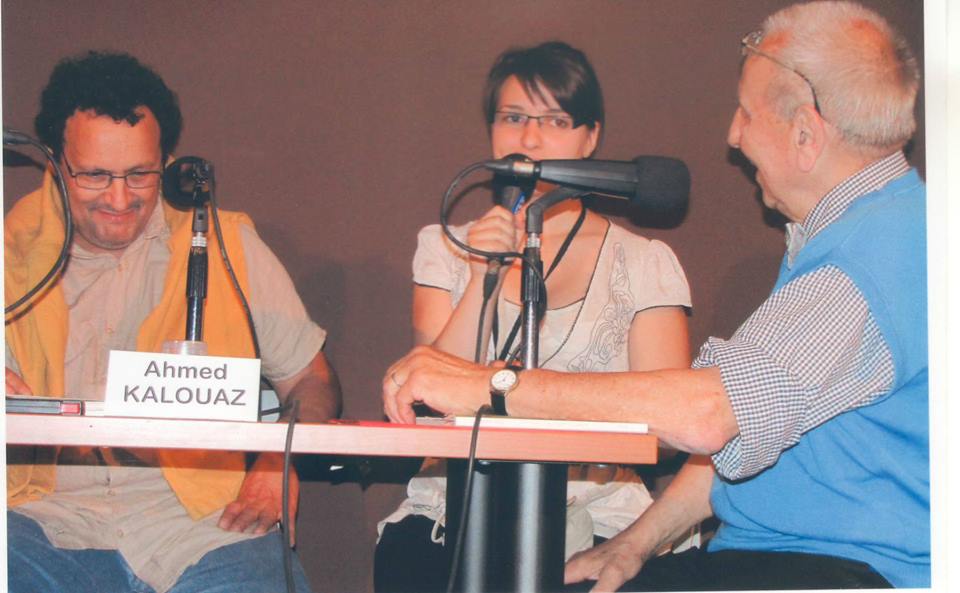 Later on, while volunteering for one organization or another, in the autumn of 2012 she had the idea of organizing something to feel the Christmas Spirit. She contacted the youth center of her birth city and most of the high school students and citizens were starting to donate. She wanted to share love and attention with children of families in need, but also raise awareness in the community that sharing is caring. If someone would ask her when has been the moment that she felt happiness, she would answer: "Anytime we organize Youth for People in Need" charity program. I would describe happiness as the feeling I get when I see those happy children faces and sparkling eyes."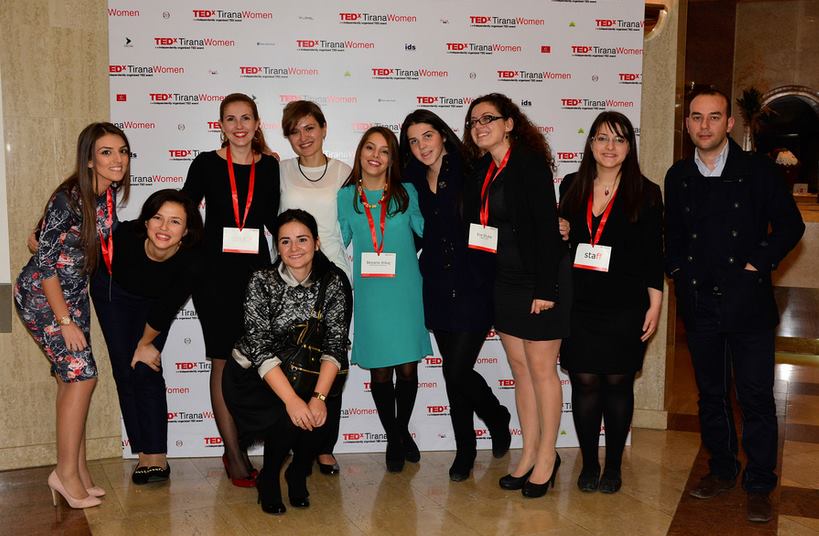 Sometime later, during her attendance of the "Preparing Global Leaders Institute" summer school in Macedonia, she got to know a girl who would turn out to be not only a good friend but also her future colleague , whom she shared the same ambitions regarding the contributions in the community they live in. In addition, on March, the 13th 2014, with the cooperation of 3 other key agents a brand new innovative organization came to life in Albania, called "A Woman in Power". AWP aims to shape the social life of the Albanian society through the empowerment of women and youth. AWP has already organized several activities such as  "Karl Popper Debate" , "What stops us? " research study among the students of the universities located in Tirana.
As for now, beside her engagements, Aldiona is looking forward to attend the One Young World Summit, of which she is sure that will shape her life as well.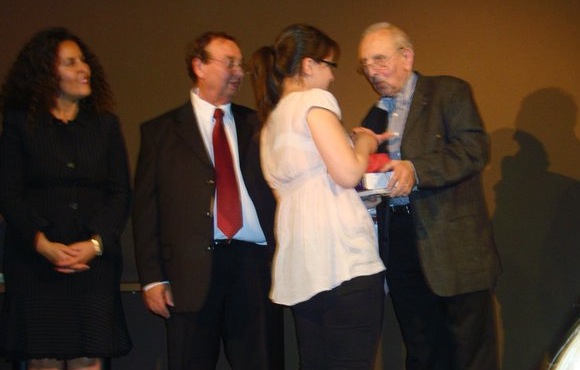 Awards
As a young student, Aldiona holds several awards. In 2011, she was awarded the "Best High School Student" by the Kucova's City Hall (her birth city). Later on, she won the "International French Essay Competition"and was the Albania representative at the award ceremony in Saint-Étienne, France.
This year, she was awarded the Erasmus Mundus exchange program financed by the European Commission. She has been part of a working group who was lately announced the winner of the third place of the "Startup Challenge" competition for their innovative project named "My Personal Doctor". Aldiona was also offered a full scholarship by All Bar None scheme in order to attend One Young World Conference this next October in Dublin, Ireland.
On what inspires her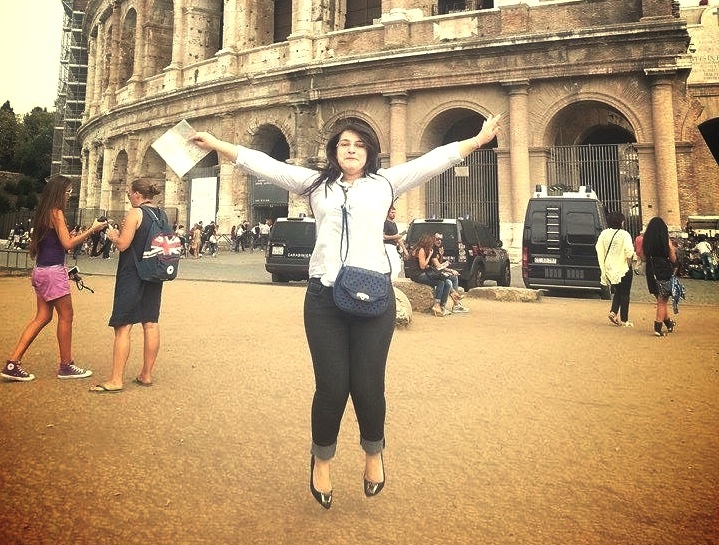 This young changemaker finds inspiration in the people she loves the most – her family. Her  father is also a key change agent of the community. He has taught her through his actions that no matter what, try to support people.
Knowing that someone's life has improved or changed because of her, motivates Aldiona to keep up going on. While her mother has proved to her that when it comes to making dreams come true, time doesn't matter at all.
Final Words for Youth
Aldiona tells Opportunity Desk, "I would encourage every young person out there to take initiative, whether it is by helping a child cross the street or developing a project for the community you live in. If you don't like something, go for it and make a change. Don't wait for that other person who can do it. You  could be the "other" person to someone else. Be the change!"
You can connect with Aldiona via Facebook: https://www.facebook.com/aldiona.kerri and on LinkedIn. Visit her AWP Facebook Page and the Youth for People in Need Facebook Page.
Missed out on the Live Facebook Chat with Aldiona, please visit YPOM October 2014.
———————————————————————————————————————————
Who will be the Next Young Person of the Month?
You can be the next Opportunity Desk Young Person of the Month! All you have to do is get a friend to recommend your work or fill out the nomination form here. We want to use the platform to recognize and celebrate the efforts of amazing young people around the world. O! And you must be an active Opportunity Desk member, either as a fan, reader or subscriber!
Don't miss any updates in the future. Join Opportunity Desk on 24,000+Facebook, 3,500+Twitter, 25,000+Group or Subscribe via Email below!