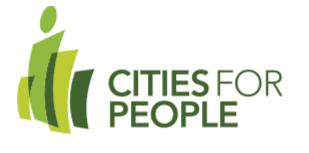 Cities for People Internship Opportunity 2015 – Montreal, QC ($2400 per month)
Deadline: December 15, 2014
Applications are accepted for the Cities for People Internship 2015. Cities for People is hiring a new Assistant Curator in Montreal. They are offering a 6-month (full-time) internship to support the coordination of its network and communication activities.
This is an amazing opportunity to learn about and contribute to fresh, innovative approaches to working together to make cities more resilient and livable, and to develop a range of professional skills. In addition to experience gained on the job, the intern will be supported in developing a learning plan to help realize his or her learning goals.
Cities for People is a collaborative experiment that explores the following question: How can we enhance social, ecological, and economic well-being and help civic cultures thrive? It engages multiple stakeholders – citizens, community organizations, policy makers, municipalities, universities, private companies and foundations – in taking collaborative action to create more resilient and livable cities.
Details
Duration: January-June 2015
Location: downtown Montreal with occasional travel
Salary: $2400 per month
Job Responsibilities
Communications (network and public-facing)
Web site: Manage and maintain website, write and post content (blogs, events, resources, updates), and provide support to others in the network on their posts
Social media: Tweet and post based on Cities for People network activities and other relevant items
Newsletters: Write and assemble a weekly bulletin for the Cities for People network and prepare regular e-newsletters for the broader mailing list
Network communications platform: Organize weekly meetings, set up and run calls via WebEx; respond to partners and general enquiries; manage network web site
Other communications activities:

Webinars: organize, promote, and manage technical production ofa Webinar series
Create presentations (prezi and powerpoint) and reports as needed
Video/audio production: support creation processes
Input on thinking about and experimenting with collaborations and initiatives to enhance resilience and livability in cities in Canada and beyond
Administration/coordination
Travel bookings for guests; planning, organizing, and logistics as needed
Event planning and coordination (g. bookings, catering, speaking tours, site visits)
Expense reporting and processing
Note-taking, summarizing, and sharing documents
Additional support as needed to the National Curator and National Coordinator
Requirements
Demonstrated interest in and curiosity about social change and improving cities
Ability to self-direct; good judgment about decision-making and when to ask for guidance
High tolerance for ambiguity and openness to new ways of working and problem solving
Well-developed organizational skills
Strong capacity to work both independently and collaboratively
Excellent IT skills (including experience in managing a wordpress website and using mailchimp)
Social media savvy
Excellent communications, writing skills, ability to copy-edit and communicate complex information in an accessible and compelling manner.
Fluently bilingual (English and French; flawless written English in particular)
Desirable: education (preferably Masters level) and / or equivalent experience in a field related to urban planning, sustainability, urban resilience, or city livability.
Desirable: education and / or work experience in communications or administration
How to Apply
Please send CV and cover letter to Jayne Engle at [email protected]
Deadline for applications: 15 December 2014