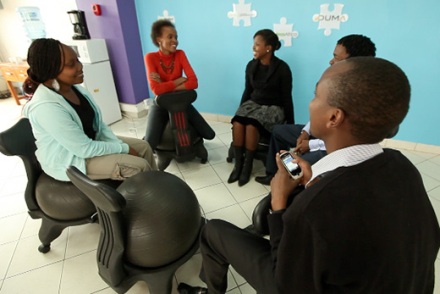 World Bank #EndPovertyInKenya Blog Contest-Win Trip to Washington D.C USA
Deadline: February 15, 2015
What has impressed you about Kenya's efforts to reduce poverty? What issues would you like the World Bank to highlight, and which areas do you think would have the biggest impact on reducing poverty? What do you think could make poverty reduction efforts more effective in the future? Tackle any one of these questions in a blog post of no more than 500 words, submit your entry to the #EndPovertyinKenya Blog Contest, and you could win a trip to Washington, D.C. in April 2015!
Eligibility
Entrants must be a Kenyan citizen living anywhere in the world, between the ages of 18-35, in any profession, including working journalists, social media or bloggers for media outlets
Prizes
1st prize: A trip to Washington, D.C. to join Bank staff, global policy makers, non-governmental organizations and development decision makers April 17-19, 2015, and recognition during an awards ceremony at the World Bank office in Nairobi.
2nd prize: Recognition during an awards ceremony at the World Bank office in Nairobi
3rd prize: The top 10 submissions will be published on the World Bank blog Nasikiliza, and the World Bank's Kenya webpages
How to Enter
Submit an original blog entry of no more than 500 words by February 15, 2015 to this email: [email protected]
For more Information, visit World Bank Events or contact  [email protected]