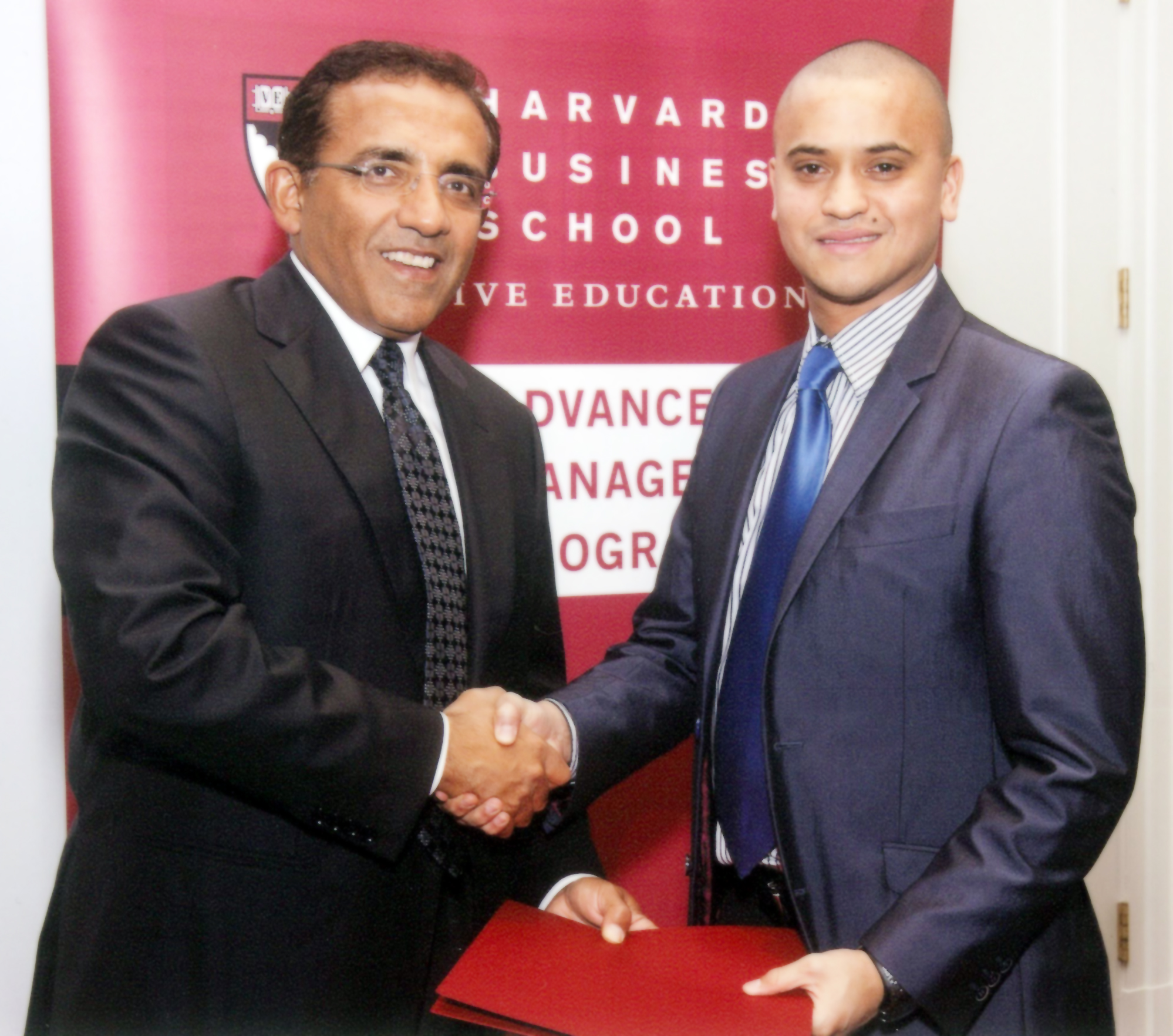 2017/18 Harvard South Africa Fellowship Program (Funding Available)
Deadline: April 4, 2016
The Harvard South Africa Fellowship Program (HSAFP) was established to address the needs of South Africans who were denied access to advanced education by the apartheid system. The HSAFP seeks to expand its reach to institutions and organizations across South Africa in a continued effort to draw the broadest possible range of candidates for the program. In addition, the University – reflecting the current South African constitution – has expanded its applicant pool to extend to all South Africans, regardless of ethnicity or race.
Fellowship
Payment of all tuition for the full period of enrollment at Harvard.
Round-trip airfare between the fellow's home and Boston.
A monthly stipend is provided to fellows, except those enrolled in the Executive Education Programs, to cover the cost of housing and other living expenses. Housing is usually in university graduate dormitories. (Please note that housing costs in the Boston/Cambridge area are extremely high, and the stipend only covers bare necessities.)
The monthly stipend must also be used to pay other expenses such as medical and dental insurance, medicines, taxes, food, winter clothing, books and supplies.
Fellows are held personally responsible for the payment of all bills other than tuition fees and airfare. Fellows should also be aware that their stipends will have a significant amount of taxes taken out before they receive the funds.
Eligibility
Open to South African citizens in mid-career, that is, individuals in various occupations who have shown considerable skill in their chosen fields and leadership and are expected to benefit from advanced training.
Candidates who have just completed, or who have not yet completed, a first degree are not selected unless this degree has been pursued concurrently with, or subsequent to, experience in the workplace.
Fellows usually range in age from 30 to 45 years.
Applicants should determine well in advance whether, if awarded a fellowship, they can be granted leave by their employers for Harvard's academic year. They should generally plan to be in residence at Harvard from September until June. However, some programs require fellows to begin residence on July 1st.
No candidate should accept an interview unless assured that such leave will be granted. The Center does not wish to assign fellowships to anyone who subsequently finds it impossible to use the opportunity.
Application Process
Submit the Application Form.
Submit transcripts from all post-secondary institutions you have attended. You may upload these or have them mailed directly. Transcripts must show the grades and course titles for all your post-secondary coursework. Copies of diplomas are NOT required.
Two letters of recommendation must be submitted:
An academic essay and a personal statement must be submitted:

Academic Essay: Briefly describe an important issue relevant to your field of interest and South Africa, where possible. Propose a theoretical framework or strategy to address this issue. Applicants seeking admission into the Special Student or Visiting Fellow GSAS Programs should use this academic essay to describe their research and attach a description of their relevant coursework. Minimum 500 words, Maximum 1000 words.
Personal Statement: Tell us something about yourself – in particular, why you wish to study at Harvard University and how doing so connects with what you have done in the past and what you plan to do in the future with your career in South Africa. Applicants seeking admission into the Special Student program should use this personal statement to explain how coursework and research opportunities at Harvard University will strengthen their doctoral work and teaching at their home institution. Minimum 250 words, Maximum 750 words.
The Academic Essay and the Personal Statement should be typed in a standard font and font size (10 to 12 point). Essays should also be double-spaced.
Include your full name on the top of each page and your signature at the end of the Academic Essay and the Personal Statement.

Include a copy of your most recent resume/CV with your application.
For more information, read FAQs or visit HSAFP.