Welcome to February, the month of love!
Our Young Person of the Month for February 2016 and the first for the year is Cristina Fonseca from Portugal. Cristina is an award-winning young female tech entrepreneur, Global Shaper, a Forbes 30 under 30 and the co-founder of Talkdesk, the first Portuguese startup to be accepted in a top US accelerator. Her company raised over $24M in the last 2 years and is now one of the fastest growing companies in Silicon Valley.
One of the turning points in her life was refusing several corporate jobs when she finished school, as a challenge to turn her knowledge into a product people would use. Read more on her inspiring story of success.
CRISTINA FONSECA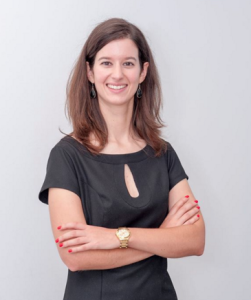 Cristina Fonseca, a 28 year old female tech entrepreneur. She studied how routers and antennas work and learned to program while studying Networks and Communications Engineering in the Technical University of Lisbon where she moved to study at the age of 18. Before that, she used to live in a really small village in the center of Portugal.
As a teenager, she loved to read and her brothers' books on basic programing and networks caught her attention at some point. She was a curious girl and decided to apply for engineering because of that, without knowing exactly what to expect. Then she learned as much as she could.
One of the turning points in her life was refusing several corporate jobs when she finished her Masters Degree, as a challenge to turn her knowledge into a product people would use. She spent her Masters doing research and doing a PhD was also an option given that she was a very good student and that was what people would normally choose. But Cristina was not sure about what she wanted to do, so although there was a lot of social pressure to follow the "pre-determined" path, she decided she was the one that needed to determine next steps for her life, not the people surrounding her.
How Cristina started her company
During one year, she and her co-founder worked really hard to come up with a web company that would have potential to be a business, useful to people and / or companies, and generate enough money for them to live. It was not an easy task and one big lesson they took at that time was that the money they were expecting a company to pay them was difficult to generate on a monthly basis! After one year of learning, coding and some failed experiences and two small startups created, they participated in a contest promoted by an American company and they won. They were then invited to present the idea in the US, in a competition that they ended up winning as well.
In her words,
We started Talkdesk unexpectedly. When we participated in that contest our own ambition was to get the contest prize which was a computer. Without knowing, we had spent the year before that preparing for the opportunity. We learned a lot, did a lot of experiments, iterated on different ideas. I became an entrepreneur in Portugal when no one knew what that was. I didn't have a word to describe my work to family, friends and teachers who did not understand my choices at that time. A teacher once told me "If I was your father I would say to you 'Go and get a real job'". During the year after university, while I was working really hard to come up with something and generate enough money to live, my family would frequently ask me "when are you going to get a job?". My teachers would suggest me companies to approach. I guess no one understood what we were doing. The turning point was going to the US.
As co-founder of Talkdesk, she moved to the US to participate in the 500 Startups accelerator program, one of the top accelerator programs of Silicon Valley. Talkdesk was the first Portuguese startup being accepted in a top US accelerator.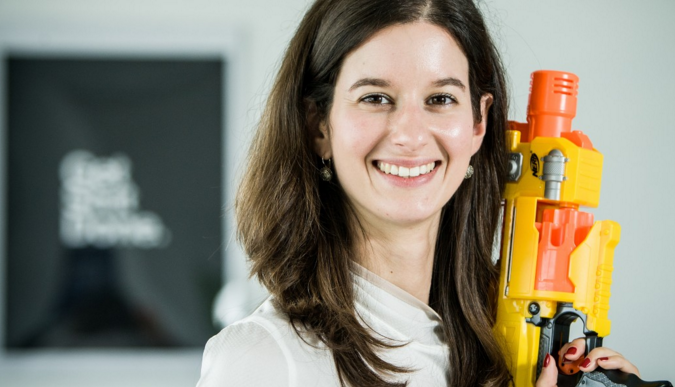 Talkdesk allows you to you create your call center in minutes and integrate it with a variety of top business tools, including Salesforce, Desk.com and Zendesk. They started working on the concept four and a half years ago, in 2011 but right after the US acceleration program, she came back from the US to Portugal to setup the operations and create the team that would help her team execute the vision for the company.
On her experience, Cristina tells OpportunityDesk:
It has been an incredible journey and I've been wearing various hats, be it engineering and coding, design and user experience, product management, customer relations, processes or knowledge management. Essentially, I did everything the little startup, Talkdesk now transformed into a more mature business needed me to do in order to overcome the challenges faced. In essence I am an engineer, a problem solver and always excited to be part of a team that is changing the world through technology.
On her Achievements
Talkdesk raised more than $24M in the last 2 years from Salesforce Ventures, DFJ, Storm Ventures and 500Startups and is now one of the fastest growing companies in Silicon Valley. 
Besides being highly involved in the technology world, Cristina is a member of the Global Shapers community and part of the Global Agenda Council on Europe, a World Economic Forum initiative. She has been recently recognised as a 30 under 30 in Enterprise Technology by Forbes.
What Inspired and still Inspires Cristina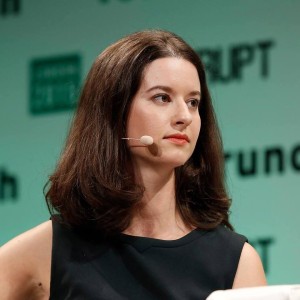 "At the end of the day I am inspired by the people I have the chance to work with, to meet, to read about. Of course technology is key nowadays but the ideas, the projects, the conversations, the networks of today's world are the basis for us to challenge ourselves, to understand how small we are and how much we still have to learn individually.
The diversity I have seen and the challenges the world faces right now are my main drives for the future. We need to create a sustainable world where variables like science and technology, finance, politics, jobs are all aligned. Of course this is not an easy challenge but I am a team player and I believe we will be able to evolve using a collective effort."
Final Words for Youth
As Gandhi said, "Be the change you want to see in the world." And we all know the world is changing quickly so we need to change at the same rate but stand on the values we believe are going to help us achieve a sustainable society. And specially for woman, we need to be involved. Our role and input is extremely valuable in the today's organizations.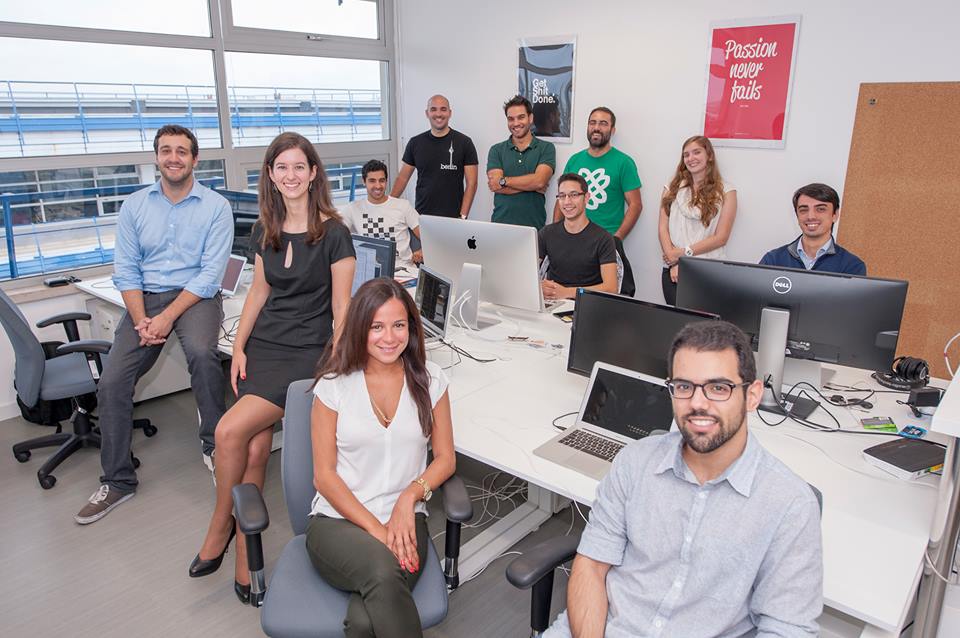 For more information about Cristina Fonseca, follow her on Twitter @cnfonseca.
———————————————————————————————————————————
Who will be the Next Young Person of the Month?
You can be the next Opportunity Desk Young Person of the Month! All you have to do is get a friend to recommend your work or fill out the nomination form here. We want to use the platform to recognize and celebrate the efforts of amazing young people around the world. O! And you must be an active Opportunity Desk member, either as a fan, reader or subscriber!
Don't miss any updates in the future. Join Opportunity Desk on 46,000+Facebook, 8,200+Twitter, 46,000+Group or Subscribe via Email below!