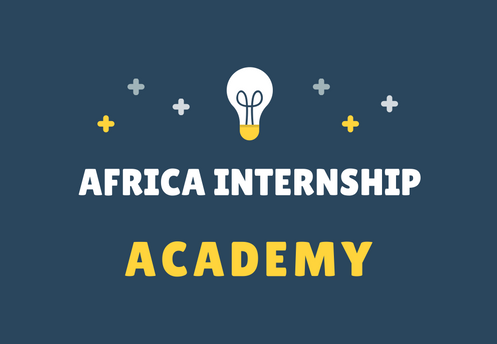 Africa Internship Academy 2016 – Accra, Ghana (Scholarships Available)
Deadline: October 31, 2016
The People Initiative Foundation has launched the Africa Internship Academy 2016, an Internship Program for young people. AIA aims at training young people to groom them to better package themselves, help them to hone their skills through mentorship programs and prepare them adequately for the job market.
The Africa Internship Academy is the first of its kind on the continent and offers a unique opportunity for future leaders, influencers, and decision-makers from all over Africa to be groomed professionally, network extensively and experience workplace culture. The motto for the Academy is 'grooming Africa's next generational change agents' and they specialize in connecting Africa's young talent through Internships and Study Abroad Programs.
The Scholarship
The People Initiative Foundation together with its partners and donor agencies is very happy to announce an offer of a full scholarship to its first cohort of students on their tuition expenses.
50 outstanding students and fresh graduates will embark on a four week journey in Accra, Ghana, the birthplace of Pan-Africanism.
Winners of the scholarship will be engage in work Integrated learning environment, which includes mentorships, field trips, attending meetings and some office work.
After the four week period, the first batch graduated – the African Internship Pioneering Fellows will be thoroughly groomed to lead and undertake positive change wherever they find themselves.
Fellows will have the opportunity to overcome employment barriers and jump-start their careers, while employers ensure their workforce progression now, and for years to come.
Applicants should kindly note that this scholarship offer does not include your travel, transport and accommodation expenses.
Eligibility
 Open to students and fresh graduates between the ages of 15 to 25 from Pre-tertiary and Tertiary institutions in Africa with diverse backgrounds of study.
Successful applicants for our program must:

Be proficient in English or French depending the specific program
Be either currently enrolled or have graduated from either pre tertiary or university
Have an interest and passion for interning abroad and learning about new cultures
Qualify for all applicable visa and embassy regulations for their desired location
Application Procedure:
All interested students should complete the online application
As part of your online application you will be asked to provide a copy of your resume/CV.
Once your application has been received and reviewed: you will go through a video interview
For more information, visit Africa Internship Academy.