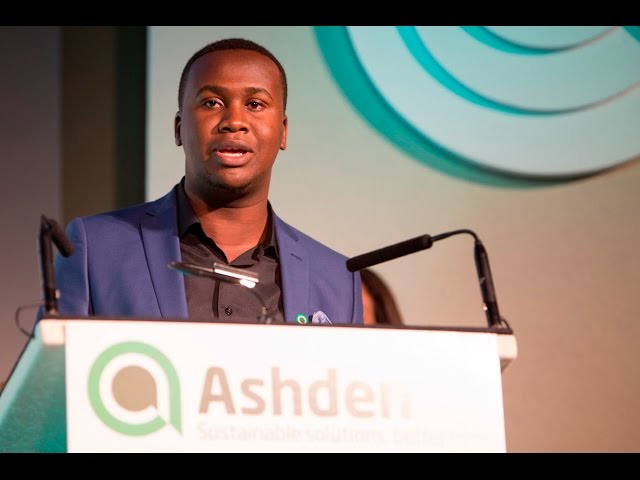 Apply for an Ashden International Award 2017
Deadline: November 8, 2016
Be recognised as an international sustainable energy trailblazer by a globally renowned award scheme. Applications for the 2017 Ashden International Award is now open. Ashden rewards innovative enterprises and programmes that deliver, or play a key part in enabling the delivery of, renewable energy and energy efficiency at the local level, and through this bring social, economic and environmental benefits. In 2017 they will make seven International Awards.
Categories
Awards will be given to enterprises and programmes demonstrating achievement in any of the following areas:
Increasing energy access for homes or businesses: Increasing energy access to those that have limited or no access by providing renewable energy products or services.
Sustainable buildings: Improving energy use in urban buildings, including residential, commercial and public buildings.
Developing innovative financial mechanisms or business models for delivering sustainable energy: Organisations providing innovative financial mechanisms or using innovative business to expand access to sustainable energy products or services.
Sustainable travel: Innovative enterprises or programmes that are improving access to sustainable travel, encouraging the use of more sustainable modes of travel or using technology to enable more efficient fuel use.
Improving the lives of women and girls through sustainable energy:Enterprises or programmes that are providing sustainable energy to women and girls as beneficiaries and creating employment or income-generating activities, or involving them in the supply chain. Organizers are also interested in work benefiting refugees and internally displaced women and girls.
Sustainable energy and water: Enterprises or programmes using sustainable energy technologies to deliver increased access to safe and affordable drinking water; or water for agricultural production; or adequate and equitable sanitation and hygiene.
Powering business: Enterprises or programmes which provide or use clean energy or energy efficiency in the provision of goods and services through business activities, for example in the agricultural, commercial and industrial sectors.
Award
Award of up to £20,000;
National and international media exposure;
Tailored support to develop your work even further;
Media materials to help you tell your story.
Eligibility
Open to Businesses, NGOs, social enterprises and government organisations;
The application can be for a specific renewable energy or energy efficiency programme, enterprise or building, or for a specific product or service. This may be the whole work of an organisation or part of it;
The work must be proven on the market and have been delivered for at least one year;
The work must be delivered in at least one of the UN's developing regions of Africa, Caribbean, Central America, South America, Asia (excluding Japan) and Oceania (excluding Australia and New Zealand) and can be in rural or urban areas;
High-income countries in these regions, as defined by the World Bank, are not eligible to apply. See list of eligible countries;
Start-up, pilot or demonstration projects are not eligible.
Application Process
Complete the online application form.
For more information, see guidelines or visit Ashden International Award 2017.