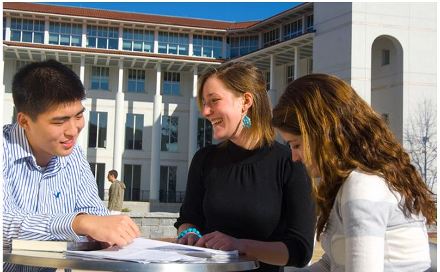 Emory University Scholars Program For Undergraduate Students (Partial & Full Scholarships Available)
Deadline: November 15, 2016
Emory University is offering  partial to full merit-based scholarships as part of the Emory University Scholar Programs. The aim of the campus scholar community is to empower students, through distinct resources and support, to reach their full potential and have a notable impact on the university, Atlanta, and the greater global community.
Emory University welcomes applications from international students.
Scholarship Component
The Robert W. Woodruff Scholarship is awarded each year and is renewable for up to a total of eight regular academic semesters (fall and spring) of undergraduate study at Emory College of Arts and Sciences. The scholarship includes full tuition, fees, and on-campus room and board.
George W. Jenkins Scholarship is awarded based on academic merit, purposeful engagement impacting community, strong work ethic, history of overcoming significant adversity, and high financial need. Must be a resident of one of the following states: AL, FL, GA, SC, or TN (all of which are home to Publix Super Markets) and graduate from a high school within home state.
Ely R. Callaway, Jr. Scholarship is awarded based on academic excellence, individual achievement, and service to school and community.  Aimed at bringing talented Georgians (U.S. state) to Emory.
Martin Luther King, Jr. (MLK, Jr.) and Benjamin E. Mays Scholarship is awarded based on outstanding character demonstrated through contributions to community, intellectual and personal vigor, high academic achievement, leadership qualities, and the potential to enrich the lives of peers at Emory. Must have attended an Atlanta Public High School.
J. Pollard Turman Leadership Scholarship is awarded to incoming first-year students who show special leadership potential through a personal commitment to service and excellence in school, civic, and other activities combined with sound academic achievement. Residents of the southeastern United States receive special consideration.
Debate Scholarship is awarded based on outstanding academic achievement and debate excellence.
Music Scholarship is awarded based on outstanding academic achievement, outstanding musical accomplishment, and exceptional promise in an applied area of music.
Continuing Emory Student Scholarships & Dean's Achievement Scholarships (DAS) are awarded to continuing Emory College students, rising sophomores and juniors, who have demonstrated unusual capability through involvement in the academic and extracurricular life of the Emory community.

There are other benefits & opportunities which comes with each of these scholarships. To learn more about each of these scholarships see here.
Eligibility & Selection Process
Qualities of Emory Scholars: These are the seeds, the makings of an Emory Scholar. Emory University seeks grounded individuals who are looking to grow and build on these strong qualities and give of their talents to the Emory community and beyond:
Intellectual curiosity
Creative Thinking
Servant Leadership
Communication Skills
Contribution to community
The selection for merit-based scholarships is administered by the Emory University Office of Undergraduate Admission in conjunction with Emory College, Oxford College, and the Goizueta Business School. The scholarship selection process remains separate from the financial aid application process and will have no impact on a student's need-based financial aid award.
Roughly 175-200 Scholar applicants will receive notification of their selection as a Scholar Finalist as along with admission to Emory College, Oxford College, or the Goizueta Business School by February 15. If selected as a finalist, students will be invited to and required to attend the on-campus Scholar Finalists Visit Program.
Key Dates
November 15: Emory University Scholar Programs application deadline
October–January: Application review by Admission, Scholars, and Faculty committees
By February 15: Scholar notifications announced
Mid-April: Finalist awards and Scholar Programs membership announced
May 1: Enrollment deposit deadline
How to Apply
To be considered for the Emory University Scholar Programs, applicants must submit all required application materials by the November 15 deadline. Even if applying for the Early Decision or Regular Decision application plans, which have later application deadlines, one must still meet the November 15 deadline to be guaranteed consideration for any merit-based scholarship review.
Visit Emory undergraduate admissions for details on how to apply for admission into Emory University.
For more information, visit Emory Scholars Program