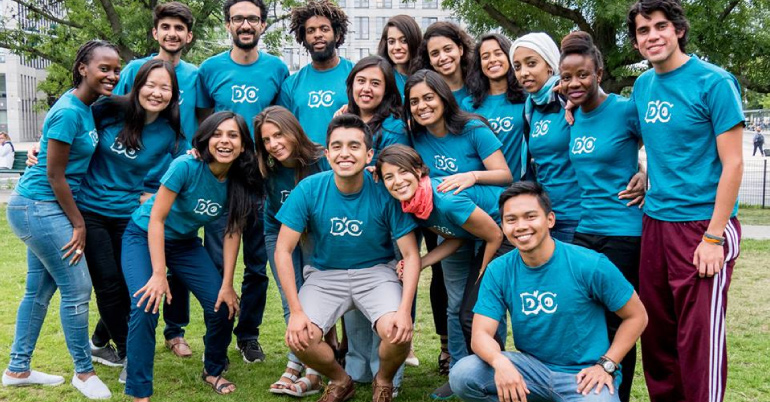 Enter the DO School Apprenticeship Challenge 2017/18
Deadline: November 27, 2016
The Apprenticeship Challenge is an edition of the DO School Entrepreneurship for Good Program. With its learning-by-doing approach, this program gives you the opportunity to learn innovation and implementation skills by working on a real-life innovation Challenge during 10 weeks in campus, in this case in Sinal do Vale (50 kilometers from the center of Rio de Janeiro). During the second phase of the program, you'll go back home to launch your venture with support from your DO School mentors and peers.
The Challenge
Westerwelle Foundation, Sinal do Vale and the DO School challenge you to develop innovative ways to promote apprenticeships or vocational training to reduce global youth unemployment and create a sustainable future. The solution that you will co-create with the other 19 Fellows during the Challenge Lab should help enable local businesses to train young people on the job, focusing on the importance of continuous skill-based training. The project should be scalable and adaptable to any country.
Cost
Admission is based on merit alone with a contribution of EUR 1,000 to the tuition fee. You may be eligible for financial aid if you are unable to make this contribution;
Accommodation and most meals will be provided in Sinal Do Vale for the 10-week Incubation Phase. However, you are responsible for organizing and paying for your own travel to and from the Campus. You are also responsible for arranging and paying for your visa (if needed) as well as health and accident insurance.
Eligibility
Open to applicants with an idea for a social impact venture and are ready to commit 10 demanding, high-energy weeks in Brazil to work on the Challenge and develop your venture further, and also want to dedicate the following 10 months at home to bringing your idea to life;
They must have proven skills and expertise in the following areas and would love to contribute these so as to create an actionable and amazing Challenge result: Education and training, HR, project management, international development, sustainability, etc. Or might have other skills or expertise that they believe will bring a unique and fresh perspective to the solution of the Challenge;
Their knowledge of English must be good enough to participate in a program entirely conducted in English.
Application Process
For more information, visit the DO School Apprenticeship Challenge.