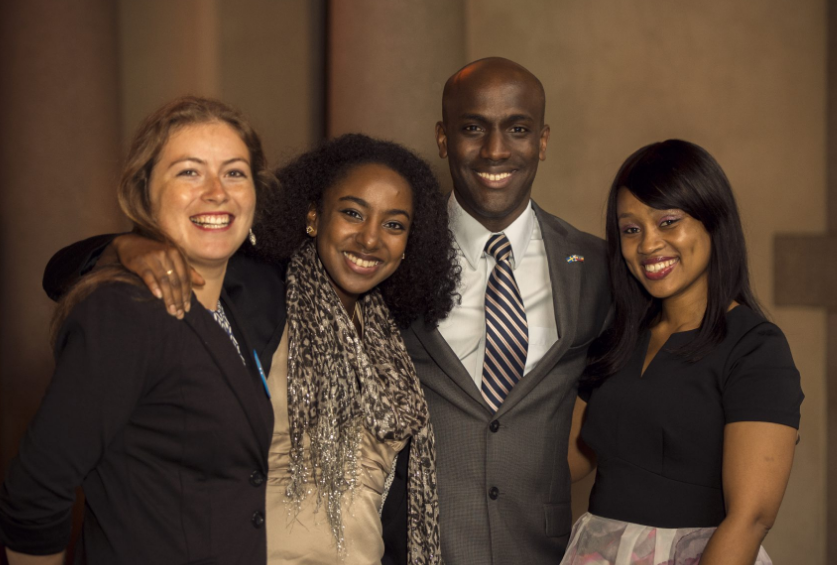 Swedish Institute Study Scholarships for South Africa 2017
Deadline: January 16, 2017
The Swedish Government offers exclusive scholarships to South African citizens. They are now looking for talented and ambitious scholars that want to attend a Master's Programme at a Swedish university. The scholarship covers everything from living expenses to tuition fee. Up to 10 scholarships will be allocated for South African citizens attending master's studies starting in the autumn semester 2017.
SISS is the Swedish government's international awards scheme aimed at developing global leaders. It is funded by the Ministry for Foreign Affairs of Sweden and administered by the Swedish Institute (SI). The programme offers a unique opportunity for future leaders to develop professionally and academically, to experience Swedish society and culture, and to build a long-lasting relationship with Sweden and with each other. The goal is to enable the scholarship holders to play an active role in the positive development of the societies in which they live.
Scholarship Benefits
The scholarship covers both tuition fees (paid directly to the Swedish university/university college by the Swedish Institute) and living expenses to the amount of SEK 9,000 per month. There are no additional grants for family members.
Travel grants: Scholarship holders from South Africa receive a travel grant in connection with their scholarship. The travel grant is a one-time payment of SEK 15,000.
Insurance: Scholarship holders are insured by the Swedish State Group Insurance and Personal Insurance against illness and accident during the scholarship period.
Network memberships: All SI scholarship holders become members of the SI Network for Future Global Leaders (NFGL) – a network which offers exclusive opportunities for SI scholarship holders during their stay in Sweden. Together with other talented people from all around the world, the scholarship holders take part in and organise a variety of events, exchange ideas and create networks beneficial both to career and personal development. Scholarship holders are expected to be ambassadors for their country, and to demonstrate leadership skills and cooperation within the NFGL. When the scholarship holders return to their home countries they become part of the SI Alumni Network.
Eligibility
Applicants must be South African citizens but may, at the time of their application and admission, reside in a country other than South Africa, including Sweden.
Applicants should show an ambition to make a difference by working with issues which contribute to a just and sustainable development in South Africa, in a long term perspective.
Priority will be given to applicants who have completed bachelor's studies from a South African university and also to applicants choosing study programmes with an emphasis on the following subject areas: business, democracy, environment and sustainability, gender studies, human rights, information and communication technologies, law and social studies.
Application
The application process consists of two steps.
First application step 1 December 2016 – 24:00 GMT 16 January 2017:
The first part of the application process is now open. Apply through the SI online application portal. In the first step, no documents will be required and you should only submit ONE scholarship application no matter how many eligible master's programmes you have applied to on universityadmissions.se.
Second application step 1 – 10 February 2017:
Only successful candidates from the first application step are eligible to apply in the second step of the application. A list of successful candidates will be published at si.se in late January 2017. Successful candidates will also be notified via email.
The shortlisted candidates will need to submit a detailed application with a Motivation letter, a Europass CV and a passport copy.
For more information, visit Swedish Institute Study Scholarships for South Africa