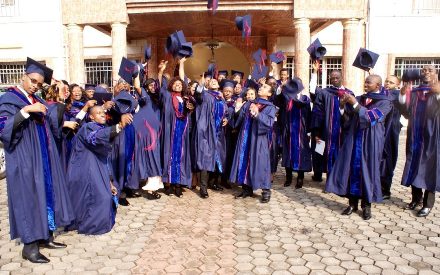 AIMS Co-operative Master's Program 2017-18 (Full-funding)
Deadline: March 20, 2017
African Institute for Mathematical Sciences (AIMS) welcomes applications for AIMS Co-operative master's degree scholarship for the 2017-18 academic year. AIMS is an academic network that enables Africa's brightest students to become innovators that advances scientific, educational and economic self-sufficiency.
The AIMS Structured Co-Op Master's Programme, currently offered at AIMS Senegal, AIMS Cameroon and AIMS Rwanda, builds on the core AIMS Master's Programme and leads to the same Structured Master's Degree in Mathematical Sciences. The program enables students to develop the necessary professional skills to transition from academic studies to progressive careers in industry (defined as private or public businesses, government, non-governmental organisations, and civil society). The Co-operative Master's program includes two work placements of three and four months throughout the regular coursework. Successful completion of all coursework and both work placements is required for graduation.
The Co-operative Master's program is designed specifically to prepare students for work in the areas of big data and IT security. Applicants are requested to choose their preferred area of focus.
Eligibility
The AIMS Master's and Co-operative Master's programs are open to all African nationals.
Applicants should hold, or anticipate completing by the start date of the AIMS course, a 4-year university degree in mathematics, or any science or engineering subject with a significant mathematics component.
An applicant's record should demonstrate strong aptitude in mathematics, leadership and community service
Women applicants are strongly encouraged to apply.
Scholarship Award
All African students receive full scholarships which provide fully for travel, boarding and a small stipend.
How to Apply
Complete the online application for the AIMS Co-Op Program.
For more information, visit AIMS