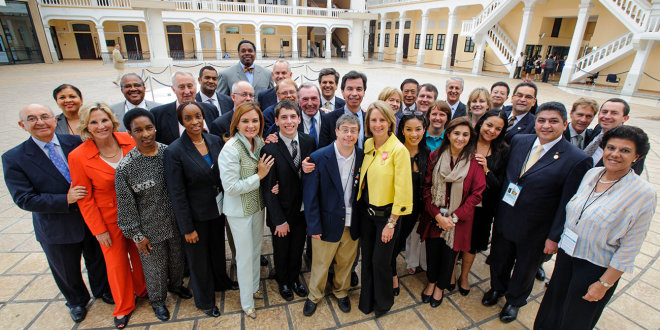 Georg Arnhold International Summer School 2017 (Fully Funded)
Deadline: April 1, 2017
The Georg Eckert Institute for International Textbook Research (GEI) is pleased to announce the fourth Georg Arnhold International Summer School, which will take place in Braunschweig, Germany, from July 24 to 28, 2017. The Summer School will bring together early-career scholars, senior researchers and practitioners to critically explore theories and methods, curricula and educational media, the role and training of teachers of Education in Emergencies (EiE), focusing on all educational levels as well as formal and non-formal educational practices.
Cost
Accommodation and meals will be provided for all participants, and economy-class travel expenses will be reimbursed.
Eligibility
Open to doctoral candidates and post-doctoral scholars from the humanities and social sciences, particularly education, history, political sciences, sociology, law, anthropology, and psychology;
Practitioners working for international organizations and NGOs in the relevant fields are also welcome to apply;
Applications from students enrolled in a Master's program and recent graduates with a Master's degree will be considered in exceptional cases.
Application Process
Submit abstracts of no more than two pages together with a CV, a list of publications (if applicable), and the completed application form;
All documents must be in PDF format, and the total file size may not exceed 3 MB (file name: last name, first name). Please send applications to [email protected], with the subject line "Arnhold Summer School 2017."
for more information,visit Georg Arnhold International Summer School.