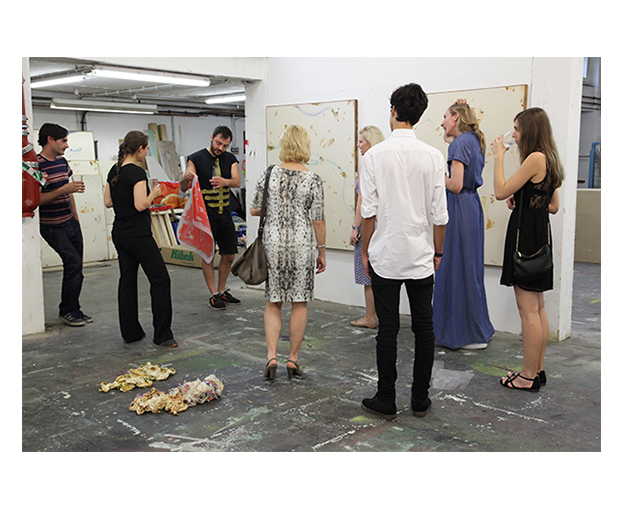 Lepsien Art Foundation International Grant Program 2017/18
Deadline: April 15, 2017
Every year in fall starts a new grant program for international emerging artists. The Lepsien Art Foundation asbl offers 5 studio scholarships in the Art House in Düsseldorf. The main focus is on the following disciplines : painting, sculpture and photo. Exceptionally qualified and gifted artists, primarily of the younger generation, working in the disciplines of painting, sculpture and photography can apply for the participation in the Lepsien Art Foundation asbl International Grant Program "Emerging Artists". The Lepsien Art Foundation is aiming to support these talents in their artistic development at the best possible rate.
The program is built on the intention to bring artists together and to give them the opportunity to jointly communicate, exchange ideas and perspectives and extend their network. The grant program is also counting on the self-initiative of the respective artist to organize himself and to work together with the other grant holders during the term of the program on several measures defined therein.
Eligibility
Applicants must have completed their studies at an officially accepted German or international academy of art. First public recognition in the concerned discipline in form of exhibitions, publications or the like is required;
Applicants who have not completed their studies or who are older than 39 years at the time of application can't be considered for the grant program.
Selection Criteria
All applications will be assessed on the basis of clear selection criteria like diploma, artistic development and quality of art works, exhibition history, publications, projects, age.  The final group of candidates will be invited for a personal or telephone interview.
Application Process
Submit applications to [email protected] with the following subject "Application emerging artists 16/17″
The following documents are required for the application to be complete: up to date CV, portrait picture and PDF exposé/portfolio of your art works.
Please note that applications cannot be accepted if one or more of the above mentioned documents are missing.
For more information, visit International Grant Program.