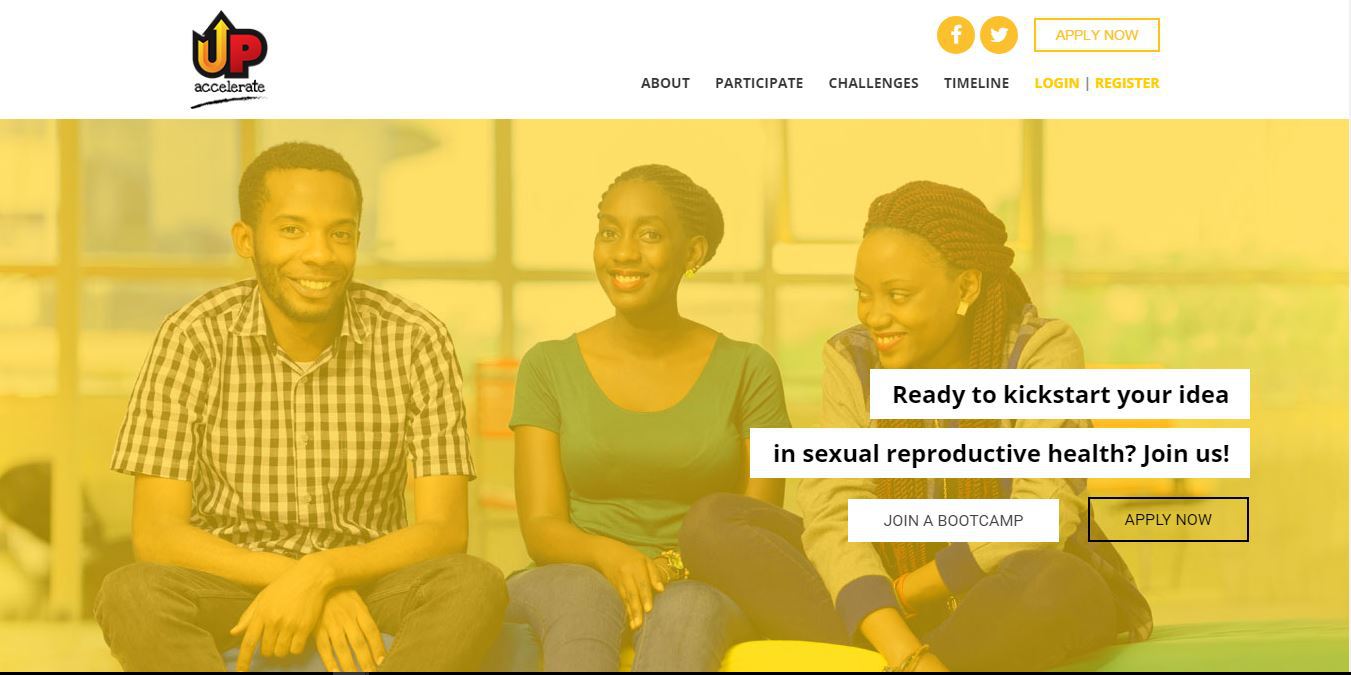 Up Accelerate Challenge for Ugandan Start-ups 2017
Deadline: April 30, 2017
Ready to kickstart your idea in sexual reproductive health? Then join the Up Accelerate Challenge for Ugandan Start-ups 2017. Up Accelerate is challenging Ugandan youth to propose bold solutions to existing sexual reproductive health challenges. They believe that young people in Uganda have the potential to address social health challenges in their communities through entrepreneurship. The current challenges are:
How to improve demand and access to essential maternal health medicines and supplies in Uganda?
How to improve the use of data in healthcare planning, monitoring and delivery?
Up Accelerate shall continue to be a dependable partner in supporting young innovators by providing them with the practical skills & resources needed to enable them build socially impactful enterprises in health. Up Accelerate was born as a regional initiative of United National Population Fund (UNFPA) East and Southern Africa, implemented by Outbox and funded by UKAID to explore new and engaging ways of tackling pressing sexual reproductive health challenges through promoting social entrepreneurship among young people.
Benefits
Successful applicants would receive up to $10000 in seed funding, mentorship, business training and technical guidance over a 4-month period.
Eligibility
Open to teams of young Ugandans and start-ups;
Applicants should be between 18 – 35 years old.
Application Process
Interested applicants should begin their application here
For more information, visit Up Accelerate Program for Ugandan Start-ups.