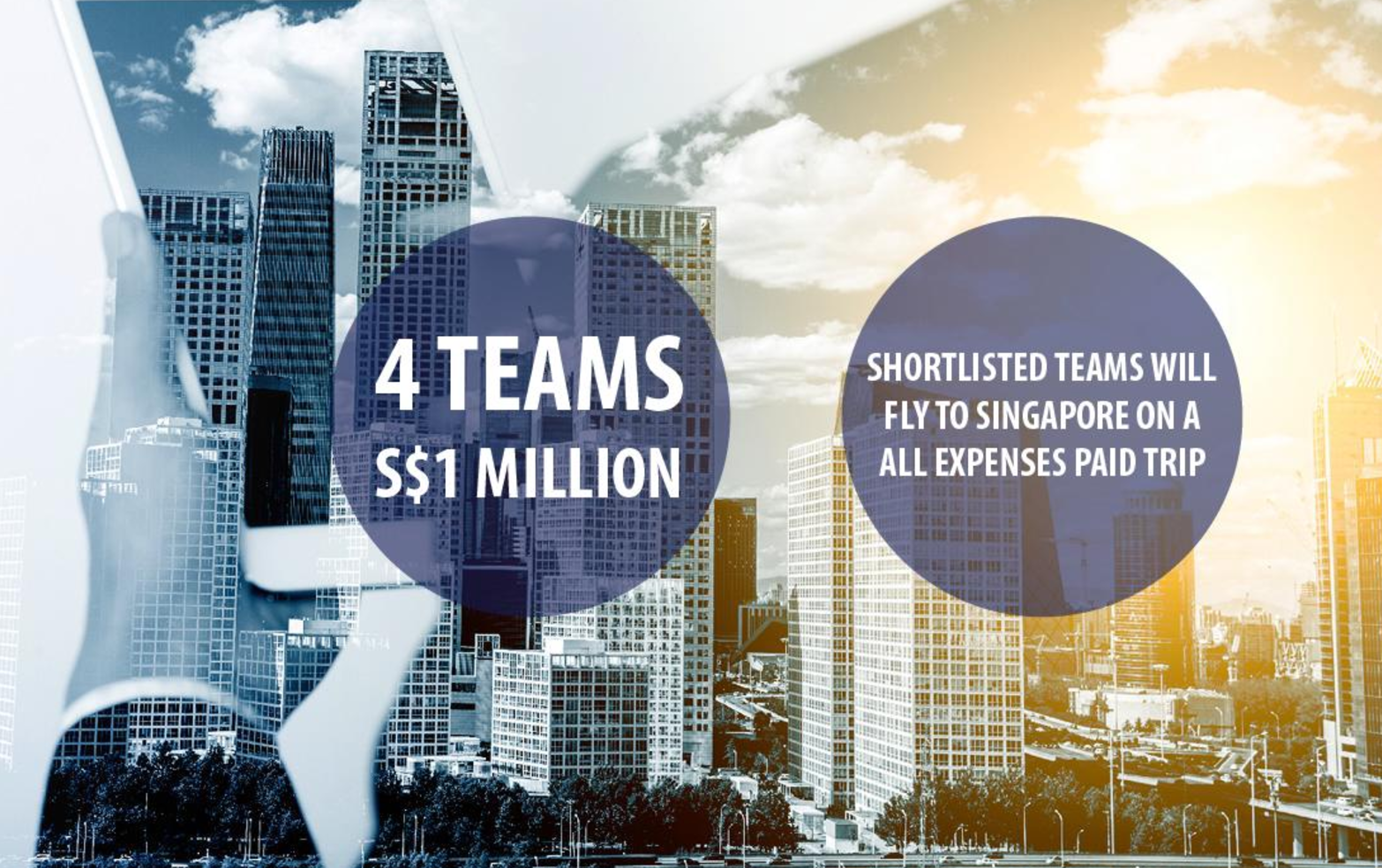 Lee Kuan Yew Global Business Plan Competition 2017 for Students Worldwide!
Deadline: June 16, 2017
Do you have a smart city idea? Apply now to the Lee Kuan Yew Global Business Plan Competition! This is a competition platform that engages the Global innovation & entrepreneurship community, challenging them to create innovative technology or data centric products and services to address the opportunities and challenges a smart city face in the 21st century. The Singapore Management University invites the brightest minds from the world's most entrepreneurial universities to come together to tackle the challenges of the 21'st century.
The 9th lee kuan yew global business plan competition organized returns to tackle 21st century challenges with the brightest minds from universities around the World. It calls out to innovative entrepreneurs to propose Innovative technology or data centric products and Services that address the opportunities and challenges a smart city faces under the themes of health, living, mobility and services. 40 teams selected from the preliminary round will go on an all expense paid acceleration programme in Singapore to meet Asia's prominent entrepreneurs and Venture capitalists.
Theme: Smart Living
This year participants are invited to propose innovative technology/data centric products and services that address the opportunities and challenges a smart city faces in the following areas:
Health
Living
Mobility
Services
Benefits
Teams will participate in intensive startup workshops, attend events featuring prominent entrepreneurs and venture capitalists in Asia, have direct access to acclaimed mentors and visit key innovation hotspots in Singapore.
All expenses paid: Return flights, accommodation, meals & transport.
Eligibility
The competition is open to all full time university students including (undergraduate, postgraduates and doctoral students), college and polytechnics students.
Teams must meet all the following eligibility requirements in order to be selected to compete:
Team Size & Composition: Each team can have at least 2 and up to 5 members, with at least one core member being current university students.Each individual member may be a part of only one team. In the event members are part of more than one team, all such teams will be disqualified.
Nature of Venture: The competition is for new, independent ventures in the seed, start-up, or early growth stages. Ventures should not exceed more than US$250,000 in gross revenue and have raised not more than US$250,000 in equity funding as at 16th June 2017 (excluding funds invested by founders).
Judging Criteria
The submission will be evaluated based on the following criteria:
Innovativeness of Business Idea
Commercial Feasibility
Impact of Idea – Market, Societal Impact & Sustainability
Capability to Execute
Submission Requirement
All submitted materials must be the original work of the participating team.
Each team is eligible to submit one idea. In the event of multiple submissions by a team, the last submission made by the team will be considered for evaluation.
All business plans and presentations are to be written in English.
All timings indicated are in the Singapore time zone (+0800 GMT).
Application
You can register here to join the competition.
For more information, visit Lee Kuan Yew Global Business Plan Competition.