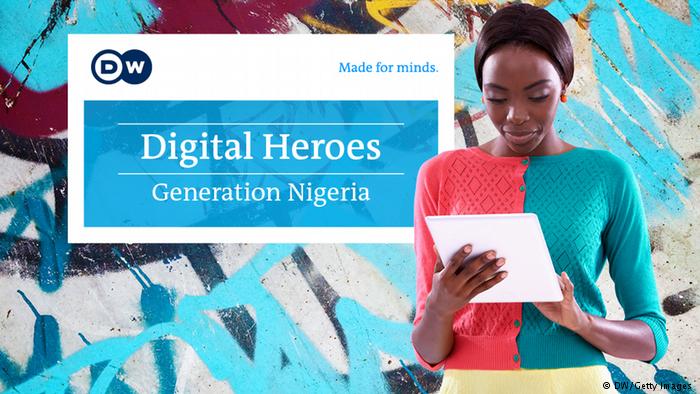 DW "Digital Heroes: Generation Nigeria" Competition 2017
Deadline: May 26, 2017
Are you a blogger in Nigeria? Do you want to be recognized as being a digital hero for environmental issues in Nigeria? If your answer is yes, you are invited to join this blogger contest "Digital Heroes – Generation Nigeria" on how to preserve the environment. The winner will get a two-week internship program at Deutsche Welle.
Deutsche Welle (DW) is Germany's international broadcaster. Peter Limbourg has been Director General since 2013. Around 1,500 employees and nearly as many freelancers from 60 countries work in DW's headquarters in Bonn and main studio in Berlin. DW conveys Germany as a nation rooted in European culture and as a liberal, democratic state based on the rule of law. DW is known for its in-depth, reliable news and information and promotes exchange and understanding between the world's cultures and people. Deutsche Welle also provides access to the German language.
Prizes
Grand prize: Two-week internship at DW in Germany;
All categories

1st prize: GoPro camera
2nd prize: Smartphone
3rd prize: iPod
In addition, all nine winners will be invited to attend the awards ceremony to be held on July 5, 2017 in Lagos, Nigeria.
Eligibility
Bloggers must be at least 18 years old at the time of submission;
Each blogger is allowed to submit only one entry (for only one category);
Your entry must cover issues involving the environment;
The competition language and the language of entries is English;
You cannot submit any work that has been published or broadcast by Deutsche Welle;
Bloggers must be active on social media platforms (Facebook, Twitter, Instagram, Google+, YouTube, etc.)
Application Process
Complete the application form
Entries are accepted in three journalistic formats:

Video (max. 3min.)
Photo gallery (max. 10 photos)
Article (max. 5,000 characters)

All files submitted for the competition must be a product of your own work;
Submitted links should be posted on one of your social media platforms.
Selection Process
1st phase:
A jury of experts will evaluate the entries, based on criteria such as clarity, narrative structure, research, innovation, authenticity and originality. The jury will choose the top three entries from each category.
Out of these nine finalists, the jury will choose the winner of the grand prize: a two-week internship at Deutsche Welle, Germany.
Decisions of the jury are final and are not subject to legal appeal.
2nd phase:
All nine finalist entries will be published on DW.com/africa. The audience will then determine the ranking and winners from each category with a public online vote.
The voting starts on Monday, June 5, 2017.
For more information, visit Deutsche-Welle Blogger Competition.