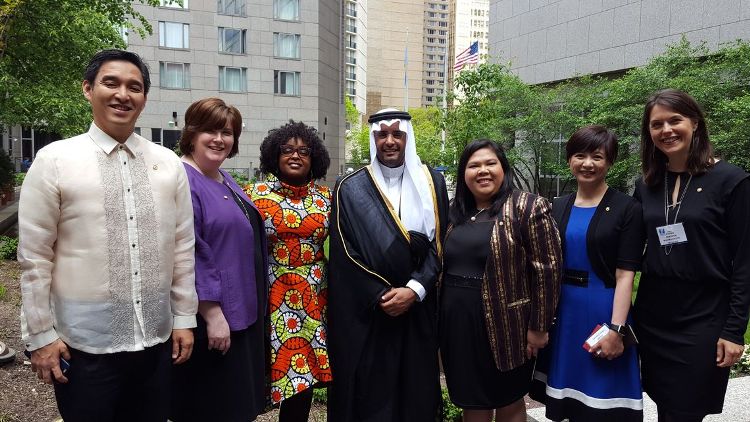 Eishenower Fellowships Global Program 2018 (Funded)
Deadline: June 8, 2017
Applications are ongoing for the Eishenower Fellowships Global Program 2018. The fellowship provides a unique leadership development opportunity for individuals who have a demonstrated track record of significant professional and community achievements and who seek to tackle big challenges in the future. Competitive candidates articulate goals for the fellowship program and propose steps to achieve them. Eisenhower Fellowship seeks ascendant leaders who are committed to making the world more peaceful, prosperous and just, and who are committed to a lifelong engagement with EF's network of nearly 1,500 active leaders around the world.
Eisenhower Fellowships' international program provides a transformational experience as well as lifetime engagement in a global network, where dialogue and collaboration make the world more peaceful, prosperous and just. More than 60 years after its founding, EF remains unique among international professional and leadership programs. Unlike any other experience of its kind, the fellowship offers Fellows a customized six-week program that reflects each person's specific professional interests .The fellowship helps propel Fellows and their ideas to the forefront of their chosen fields. Eisenhower Fellows are leaders of vision, role models with proven success in diverse fields of endeavor.
Cost
All transportation, accommodation and feeding costs related to the fellowship is covered.
Eligibility
Eisenhower Fellowships seeks a diverse mix of applicants from a wide range of professional sectors;
Applicants should be between ages 32-45.
Application Process
Candidates should apply directly to Eisenhower Fellowships using the online application.
Before beginning the application, it is recommend that each candidate consult the guidelines and tips for completing the application.
Application Timeline
June 8, 2017: Deadline to Submit Application Materials
July 15, 2017: Nominating Committees Submit Finalists to EF;
September 15, 2017: Candidates Notified of Results
April 2- May 17, 2018: Global Program takes place in the United States
For more information, please contact [email protected] or visit Eishenower Fellowships.