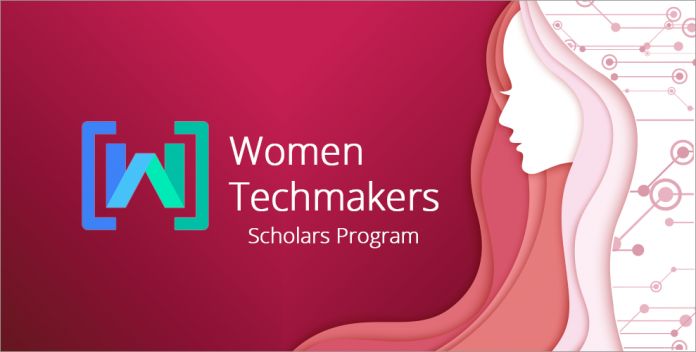 Google Women Techmakers Udacity Scholarship 2017
Deadline: June 9, 2017
Google Women Techmakers is excited to partner with Udacity to offer a Women Techmakers Udacity Scholarship. This initiative will offer 100 full scholarships for technical certification courses to women in the Women Techmakers community. Women Techmakers is Google's global program and brand for women in technology. Kicked off in 2012 by then VP of Google Megan Smith, Women Techmakers is now led by Women in Technology Advocate Natalie Villalobos and a global team of Googlers who are passionate about empowering women in technology through increased visibility, community, and resources.
For the past three years the Women Techmakers team has convened over 200 global events across 52 countries to drive visibility, community, and resources for women in technology in honor of International Women's Day (IWD). Google is always developing new ways to increase professional and educational opportunity and provide high value technical resources to women around the world.
Scholarship
The scholarship will provide women around the world with free access to one of Udacity's Google-certified online Front End Web Development, Android Basics, Android Developer, or Full Stack Development Nanodegree courses, for one year.
Benefits
Receive a fully-funded scholarship for one year to build your technical skills through one these Google co-created Udacity Nanodegrees: Front-end Web Development, Android Basics, Android Developer, or Full Stack Development;
Participate in a global community of women in technology through your specialized Nanodegree cohort hosted by Women Techmakers. Meet Googlers, experts, and mentors through a global Slack team and course forums;
Nanodegree graduates will receive career coaching and interview tips from Google and our partners. Organizers will also share public speaking pro-tips and offer to share your unique story and project across the Women Techmakers platforms.
Eligibility
To be considered for the Women Techmakers Udacity Scholarship, successful applicants must:
Identify as a woman;
Be at least 18 years of age at the time the application is submitted;
Have fluency or near-fluency in English;
Commit to finishing the Nanodegree program within one year;
Meet Udacity's technology requirements.
Application Process
Interested applicants are required to complete the online application.
For more information, visit Women Techmakers Udacity Scholarship.