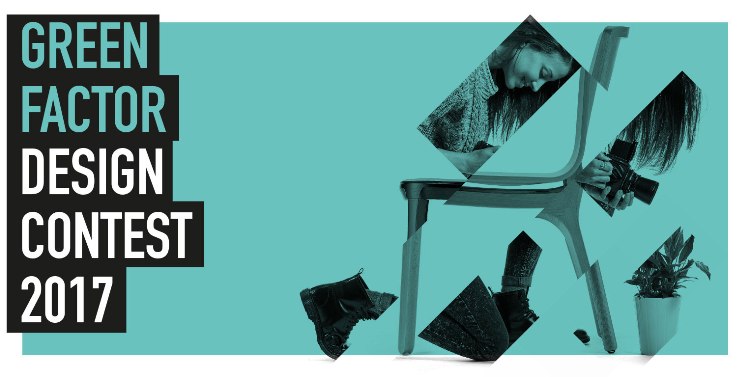 Infiniti's Green Factor Design Contest 2017 (Prize of 5,000 Euros)
Deadline: July 31, 2017
Submit entries for the Infiniti's Green Factor Design Contest 2017. Infiniti this year is looking for an eco-friendly product that can help to increase the level of the products introduced in the last editions. Thanks to the Contest, they have had the opportunity to discover new talents and interesting projects, which have been later translated into products of their Collection. They like the idea of many young designers, from all around the world, working on a forward-thinking project with the intent to create a useful, functional and sustainable product. They love thinking about many minds all focused on a common idea, an idea of clever design with silent quality.
The theme of "sustainability" has become increasingly important, not only in industrial production, but also in everyday life. Through its own culture of design Infiniti is launching a challenge: the design of a couple of products made entirely from wood, eco-sustainable and 100% recyclable. chair + stool or armchair + table. Projects must minimise or possibly eliminate the use of alternative elements such as metalware, accessories or screws, and must minimise the waste of materials as well as space. The Contest aims to focus on objects which are not only recyclable, but which can also be optimised in terms of volume when disassembled, to minimise shipment bulk.
Prizes
The winner of the contest shall receive a prize of 5,000 Euros;
Infiniti reserves the right to build a prototype of the winning project and possibly start its production. The economic relationship with its designer shall be determined in a specific contract.
Eligibility
Open to all young designers, creative professionals and students from Italy and abroad, born after 01/01/1982;
Each participant can submit more than one project. Group participation is also permitted, in which case a spokesperson must be identified;
In order to participate in the competition, you must accept this call for applications and the free transfer of reproduction and publication rights of submitted projects, for the purposes of the competition.
Application Process
To participate in the contest please submit your application under the specific section of the website www.infinitidesign.it.
Apart from personal details, participants shall be asked to provide a telephone number, email and the name of the project submitted.
Required Materials
At least 3 renderings must be submitted in .jpg or .pdf format, 3500×2500 pixels in size and containing the participant's name as well as project title, corresponding to the one specified on the application form.
A brief report explaining the project's concept and characteristics, with reference to the aims of the contest. Requested materials must be uploaded in the dedicated section at www.infinitidesign.it within the established project submission deadline.
The prize ceremony will take place in September 2017.
For more information, visit Infiniti's Green Factor Design Contest.