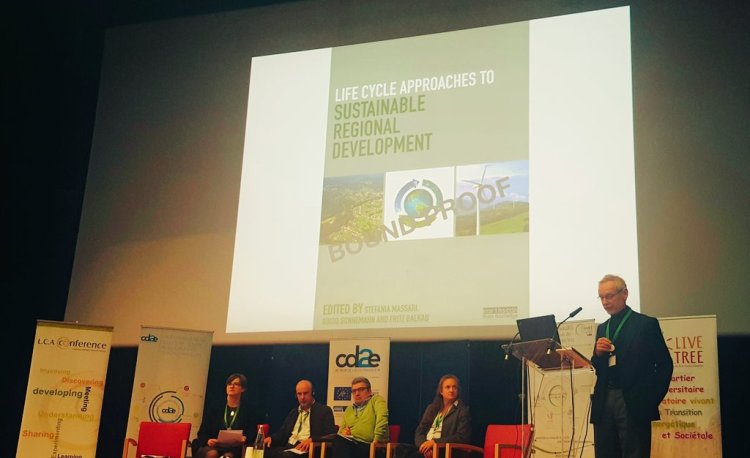 Call for Proposal for Little Cycle Initiative LCA Award 2017
Deadline: June 29, 2017
Submit your proposal for the LCA Awards 2017. The Little Cycle Initiative seeks proposals aiming at applying Life Cycle Approaches with expected results being useful for relevant decision-making. As part of the flagship activities being pursued in 2017, support is being provided to practical projects implementing Life Cycle approaches. This activity leverages support from LCA experts, and providers of LCA software and data to institute practical projects. Overall, many developing countries are expanding their LCA capacities, however, there is still a lack of LCA tools to advance the implementation. An LCA Award would allow the transfer of required tools and knowledge to good quality project proposals from these regions.
The aim of the LCA Awards are to:
Strengthen capacities for putting life cycle thinking into effective practice in emerging and developing countries in targeted regions (Africa, Latin America and the Caribbean, and Asia)
Generate local Life Cycle knowledge and make it easily accessible
Demonstrate the value of using Life Cycle Approaches in the context of a specific project
Eligibility
Open to individuals and organizations based in Africa, Latin America and Caribbean, and Asia. A Help-Desk will be available for all applicants to provide guidance during the preparation of the applications and to facilitate the implementation of selected proposals by connecting applicants with potential sources of information and knowledge and with LCA software/database providers. However, free software and database licenses may be offered only to not-for-profit organizations.
Evaluation Criteria
Quality: Well-defined scope and goals, as well as realistic and well-structured project plan (including resources and deliverables);
LCA focus: Demonstrated application of Life Cycle Thinking (not based on a single impact category but on multiple impact categories) and use of LC based approaches (such as environmental LCA, social LCA, eco-design, environmental claims, local LCA database, among others);
Impact: Expected results are useful for decision-making towards improved sustainability (resources saved, social or economic benefits gained, etc.);
Capacity: Knowledge and experience of the project team;
Sustainability: In-kind contribution and/or co-funding to support project implementation.
Application
Applicants should submit the proposal in the application form along with a CV of the applicant to the Help-Desk for the 2017 LCA Awards at Federation of Indian Chambers of Commerce and Industry (FICCI), New Delhi, at: [email protected]
Important Dates
Application submission deadline: June 29, 2017
Notification of selection: July 11, 2017
Project implementation period: July 15, 2017 to July 15, 2018
Reception of the final reports: July 15, 2018
For more information, visit LCA Award.