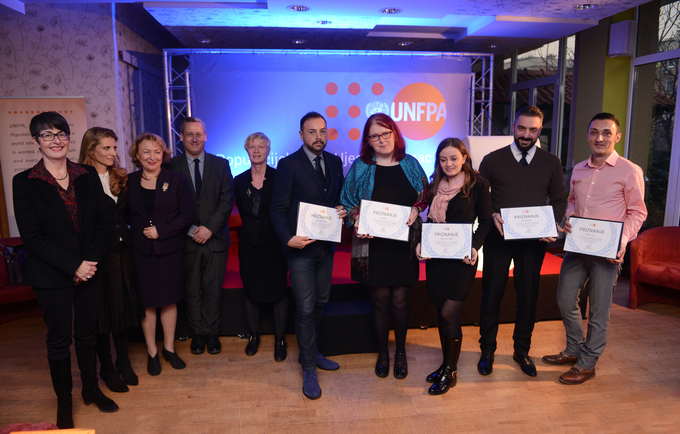 UNFPA Bosnia and Herzegovina Award 2017
Deadline: November 17, 2017
Nominations are open for the UNFPA Bosnia and Herzegovina Award 2017. The award has been instituted to acknowledge the commendable efforts undertaken in BiH that challenge dominant social stereotypes, deconstructing prejudices against marginalized groups or for significant contribution in advancing rights of people in one of the four key UNFPA priority areas:
Sexual and reproductive health;
Adolescents and youth (sexual and reproductive health);
Gender equality and women's empowerment with focus on conflict-related sexual violence;
Population dynamics with focus on ageing.
UN Population Fund (UNFPA) is the lead UN agency for delivering a world where every pregnancy is wanted, every childbirth is safe and every young person's potential is fulfilled. UNFPA expands the possibilities for women and young people to lead healthy and productive lives. With UNFPA, no-one is left behind is not just a phrase, it is their key guiding principle when dealing with issues in BiH.
Award
Award in each of the four categories will consist of a Recognition of Contribution Certificate and gift of monetary value (equivalent to approximately 500 USD).
Eligibility
Entries are invited from CSOs, government institutions, media, businesses and dedicated individuals, in BHS or English languages;
Each nominator is asked to submit no more than one nomination, either for an individual or for an institution. Self nominations are accepted as well;
Entries must relate to contributions (e.g. published article, implemented activity, setting of good practices etc.), carried out in Bosnia and Herzegovina between November 15, 2016 and November 15, 2017.
Nomination
For more infomration, visit UNFPA Bosnia and Herzegovina Award.