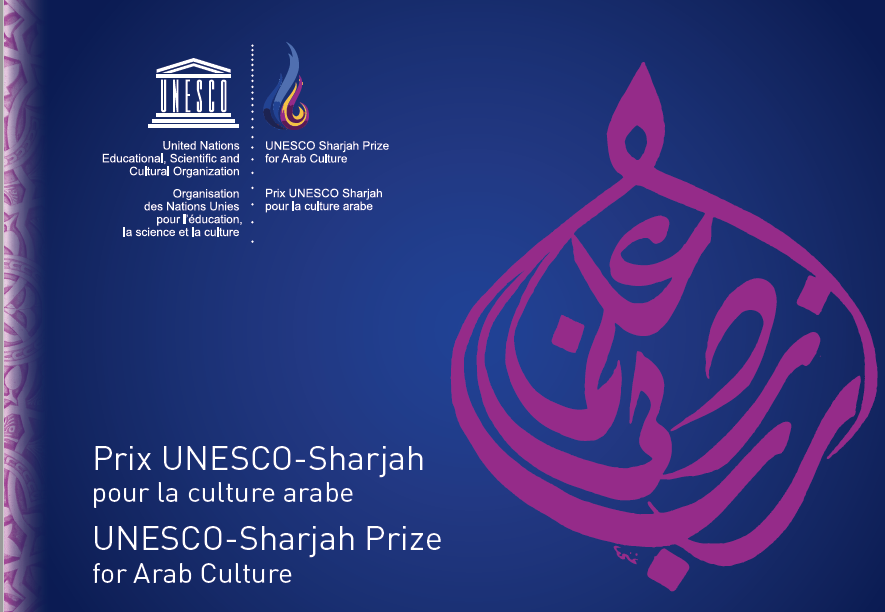 UNESCO-Sharjah Prize for Arab Culture 2017 (USD $60,000 for Winners)
Deadline: August 31, 2017
UNESCO calls for candidatures for the UNESCO-Sharjah Prize for Arab Culture. Awarded since 2001, the Prize was established in 1998 in collaboration with the Government of Sharjah (United Arab Emirates) and is now at its 15th edition. The Prize fulfils its fundamental mission in highlighting the core message of the organization by promoting a dialogue among culture, and by rewarding significant contributions made by two eminent personalities, groups of persons or institutions (one from the Arab States and the other from elsewhere) to the development, knowledge and spread of Arab culture by means of artistic, intellectual or promotional outreach aimed at enhancing intercultural dialogue and mutual understanding.
With a view to increasing the visibility of this Prize further, UNESCO and the government of Sharjah would like to encourage you to propose qualified candidates who deserve to be rewarded for their literary, scientific or artistic achievements, as well as for their global outreach devoted to promoting Arab culture and its worldwide dissemination – independent of any religious considerations. Proposed candidates should have earned an international reputation for meritorious action extending over several years.
Prize
An amount of US$60 000 is divided equally between the two laureates, in recognition of their contribution – in their respective disciplines – to Arab art and culture, or for participating in the dissemination of the latter outside the Arab world.
Eligibility
Open to individuals, groups or institutions who, through their work and outstanding achievements, endeavour to disseminate greater knowledge of Arab art and culture;
Applicants must have contributed significantly towards the development, dissemination and the promotion of Arab culture in the world;
Nomination of female candidate is highly encouraged.
Application
The Organization has established a rigorous process for selecting candidates. They encourage you, therefore, to propose the most qualified candidates from your country. You may wish to note that candidatures can be submitted online only;
Send an e-mail to the Secretariat of the Prize,

[email protected]

; tel.: +33 1 45 68 42 71, with the name and e-mail of the person authorized to submit your nominees on your behalf;
The Secretariat will then send all necessary information to the person concerned, notably on how to submit the candidature online. The Secretariat stands ready to respond to any queries you might have.
Nominations for the Prize should be submitted no later than August 31, 2017.
For more information, visit UNESCO-Sharjah Prize for Arab Culture.