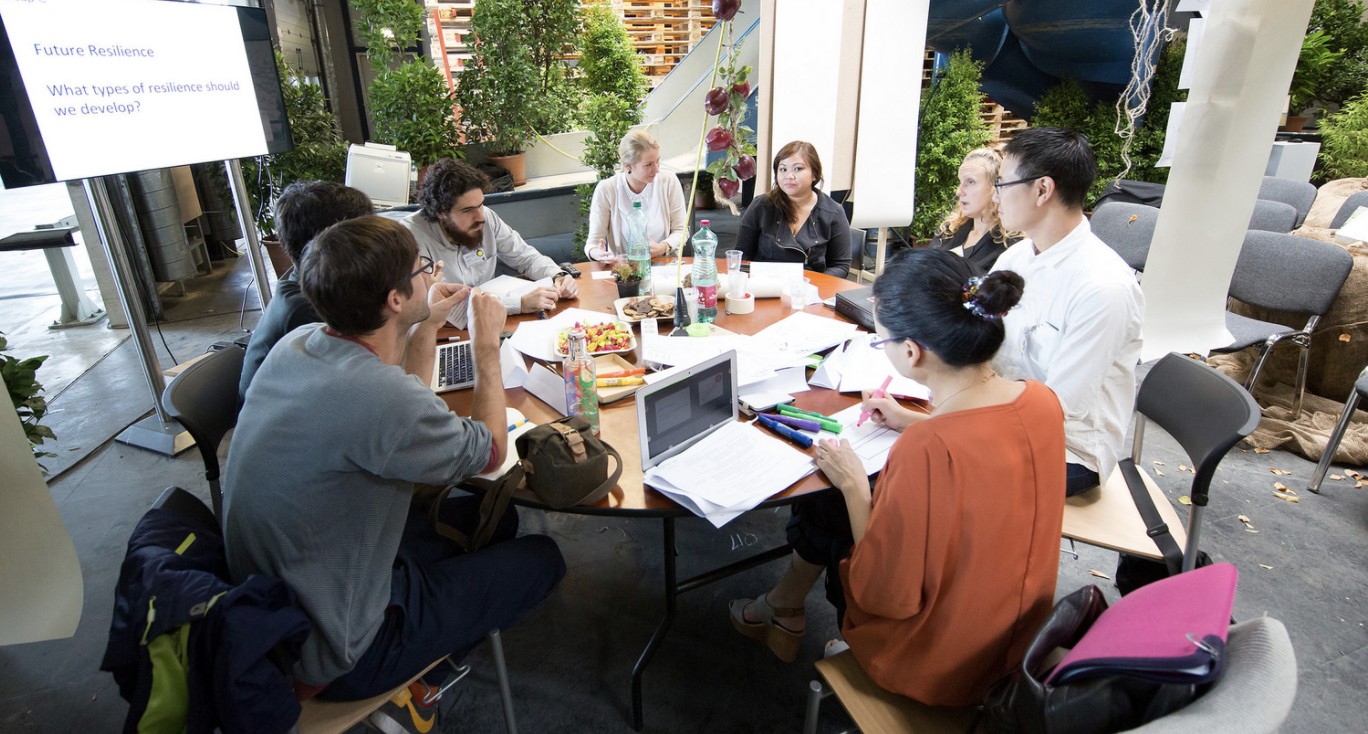 Apply for the Future Innovators Summit at Ars Electronica 2017!
Deadline: July 17, 2017
Applications are now invited for the Future Innovators Summit (FIS), a dynamic thinktank for big questions and program focus at the Ars Electronica Festival. The Future Innovators Summit invites motivated individuals from the worlds of art, technology and science to exchange ideas and thereby formulate questions of central importance to humankind's future. In the fourth year of the Summit, Future Innovators from different cultures and with different backgrounds – artists, designers, academics, technicians, entrepreneurs, social activists and philosophers – will meet in Linz in September to explore new ways of collective brainstorming and creative prototype development discuss.
At the Ars Electronica Festival summit, experienced experts will meet with young entrepreneurs, social activists, technicians, scientists and, of course, artists and designers to inspire each other and share ideas and know-how. The program also offers the participants the opportunity to interact with each other and with the audience. In addition to a variety of lectures, presentations and exhibitions, we would like to form a special working group with participants from all over the world, who will present their ideas and projects and discuss the topics of this year.
Benefits
All selected applicants will be invited to the Ars Electronica Festival from 7 to 11 September 2017 and will receive the following services:
Travel & Accommodation
Festivalpass with access to the entire festival and the Ars Electronica Gala
Participate in networking dinner and networking events.
Eligibility
Are you a Future Innovator 2017? Building on the "Creative Questions" of the Future Innovators Summit 2016, they are looking for thinkers who can find answers to the initial questions of the year 2017, can imagine alternative future scenarios and have the ability to answer a "Creative Question" and these answers to the festival audience present.
This call is open to innovators who have creative ideas and projects (in development, ongoing or realized) relevant to the challenging topics and questions for the Future Innovators Summit.
How to Apply
This year, the FIS focuses on the following topics:
Future of mankind
Future of work
Future of the home
If you would like to apply for the Future Innovators Summit, please submit the following documents:
Short curriculum vitae (up to 200-300 words) including a high-resolution photograph (at least 1 MB) and contact details
Video (max. 3 min.) To present your motivation to participate in the Future Innovators Summit at the Ars Electronica Festival 2017, and to discuss the three main topics of interest
Material that reflects your ideas and illustrates the answers to the initial questions (artwork and project, prototype, research, system, activity, strategy, business plan, etc.)
The submission deadline ends on July 17, 2017. The selected applicants are informed by the Ars Electronica shortly afterwards (1-2 weeks).
For more information, visit Future Innovators Summit.