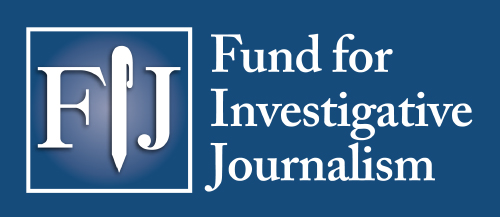 Fund for Investigative Journalism (FIJ) International Reporting Grants 2017
Deadline: September 25, 2017
Applications are ongoing for the Fund for Investigative Journalism International Reporting Grant 2017. The Fund for Investigative Journalism's Board of Directors meets three times each year to consider grant applications for investigative projects. They look for stories that break new ground and expose wrongdoing – such as corruption, malfeasance, or misuse of power – in the public and private sectors.
The Fund for Investigative Journalism was founded in 1969 by the late Philip M. Stern, a public-spirited philanthropist who devoted his life "to balancing the scales of justice," in the words of a friend. Stern was convinced small amounts of money invested in the work of determined journalists would yield enormous results in the fight against racism, poverty, corporate greed and governmental corruption. Stern's theory proved true in the Fund's first year, when a tiny grant of $250 enabled reporter Seymour Hersh to begin investigating a tip concerning a U.S. Army massacre at the Vietnamese village of My Lai. A subsequent Fund grant of $2,000 allowed Hersh to finish reporting the story.
Grant
The maximum grant is $10,000. Grants cover out-of-pocket expenses such as travel, document collection, and equipment rental. The Fund also considers requests for small stipends, as part of the budget.
Eligibility
The Fund encourages proposals written for ethnic media and submitted by journalists of color;
Foreign-based story proposals must come from US-based reporters or have a strong US angle, involving American citizens, government, or business;
All stories must be published in English;
All application documents must be written in English and budgets expressed in U.S. dollars.
Application
Applications should be submitted through this portal: investigate.submittable.com

Application requirements include a proposal, resume, work sample, budget, and a letter of commitment from a news outlet pledging to run the story if it is completed as proposed and meets the news organization's journalistic standards;

The Board of Directors reviews and votes on all eligible proposals. Approximately six weeks after the application deadline has passed, applicants will be notified by email of the board's decision.
The deadline for the final round of 2017 applications is Monday, September 25, 2017, (11:59pm Eastern time.)
For more information, visit FIJ International Reporting Grants.