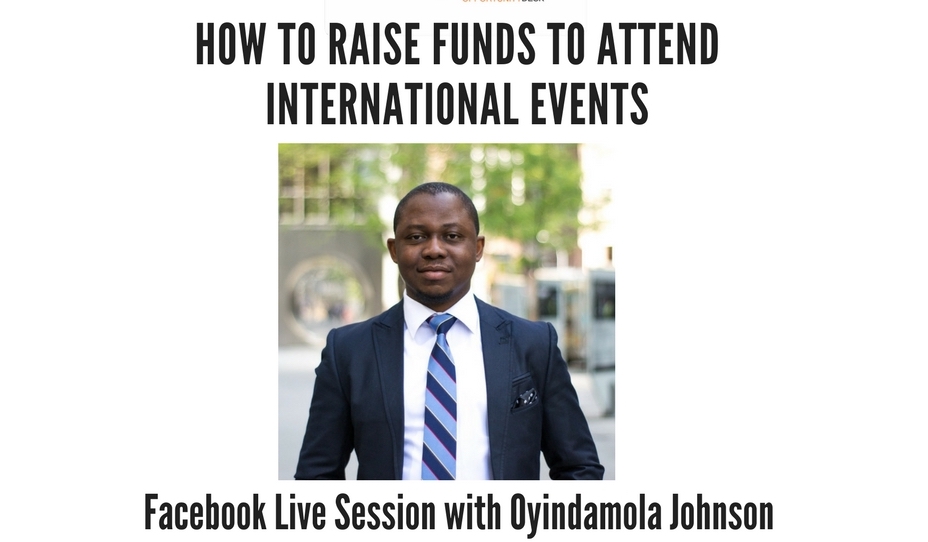 OD Facebook Live with Oyindamola Johnson on Raising Funds for International Events!
This Satruday at 12pm EST, we're hosting our first-ever #ODLive with Oyindamola Johnson on the topic: "How to raise funds to attend International events." We are very delighted to have Oyindamola accept to host a Facebook Live session with us. The #ODLive monthly series is part of our efforts to empower our users with the right knowledge and tips they need to grow and succeed in their businesses, projects and applications for global opportunities.
Event Details
Topic: How to Raise Funds to attend International Events
Date: Saturday, July 29, 2017
Time: 12:00pm EST or 5:00pm GMT
Venue: Opportunity Desk (LIKE and FOLLOW).
_________________________________________
MEET OYINDAMOLA JOHNSON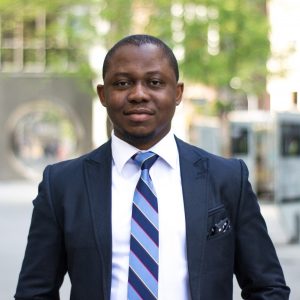 With over 6 years' experience of working on social impact projects and initiatives across Africa, South-East Asia, and North America, covering communication for development, education, youth empowerment, and nonprofit management, I provide support to change makers to function effectively at the intersection of purpose and impact.
Leveraging on my experience in social innovation and human capital management, I thrive at contributing my experience in tri-sector leadership to facilitate collaboration with key players in business, government, and the development sector for social good.
Passionate about empowering young people, and representing their interests, I was named African Youth Hero in November 2015 by the African Union Commission, due to the role I play in promoting the rights of young people in Africa. In June 2015, I was selected as part of 100 Brightest Young Minds in Africa by Brightest Young Minds and Barclays Africa, and in March 2017, I was named a finalist for the Nonprofiteer of the Year Award by the Young Nonprofit Professionals Network, New York.
As an Atlas Corps Fellow, I served with Practice Makes Perfect (PMP) and Evaluate for Change (EFC) both in New York, where I honed my experience in social entrepreneurship, youth empowerment, and capacity building.
I am also an Alumni of the prestigious American Express Leadership Academy – Summer 2017 Cohort, which is an executive leadership development program by American Express and facilitated by Points of Light and Center for Creative Leadership.
__________________________________________
Opportunity Desk is an online platform that bridges the gap to education by sharing information on relevant learning and growth opportunities for disadvantaged youth around the world. These opportunities help to facilitate young people's efforts in exchanging ideas and preparing themselves for the future.
You don't want to miss this. Save the date! #ODRocks #ODLive