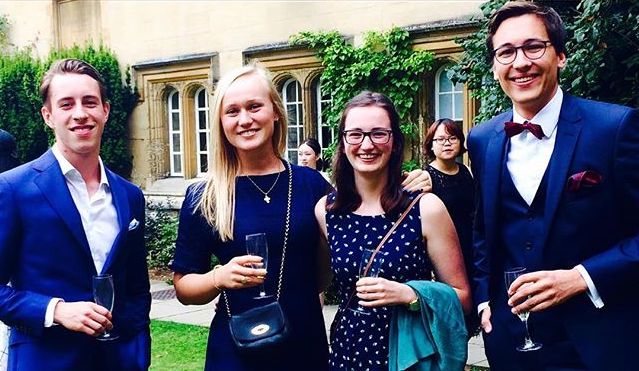 Apply to the Nordic Study Abroad Community Conference 2017 (Scholarship Available)
Deadline: September 1, 2017
Apply to attend the Nordic Study Abroad Community (NSAC) Conference taking place on September 23, 2017 at the Danish premises of our primary sponsor, PricewaterhouseCoopers (PwC). Every year, NSAC brings together 250 of the best Nordic students with top universities and international, high-achieving professionals and leaders. This platform provides students the exquisite opportunity to interact directly with the best institutions in the world, to gather the information and inspiration they need to pursue world-class education.
This platform covers everything from traditional presentations to breakout sessions and panel discussions. The conference includes unique panel discussions that make for a dynamic addition to the programme. Between these presentations and panels, motivational speakers share their personal stories e.g. on how they funded their world-class education or how studying abroad changed and formed their lives.
Throughout the conference there will be networking sessions which provide the participating students with the unique opportunity to interact directly with the speakers as well as hand-picked student experts, and ask any question they may have. In all, this day inspires young Nordic students to indulge in the single most important investment there is – themselves!
PwC's Talent Scholarship
As a participant of the NSAC Conference you have the unique opportunity to apply for the PwC Talent Scholarship of 10.000 DKK. In order to apply, you simply need to succinctly describe how your studies and future career would benefit from your proposed studies abroad. The scholarship will be given to a motivated student with a track record proving both ambition and aspiration, and will be announced at the NSAC Conference on September 23rd.
Students must apply to join the NSAC Conference. Upon admission, students are requested to pay a total of DKK 175 to attend the conference. This fee covers the entire day of valuable information and networking, including two meals.
Eligibility
Open to students from Nordic countries: Sweden, Norway, Finland, Iceland, Denmark
The scholarship is open to participants of the NSAC Conference
Be a motivated student with a track record proving both ambition and aspiratio
Application
For more information, visit Nordic Study Abroad Community Conference.