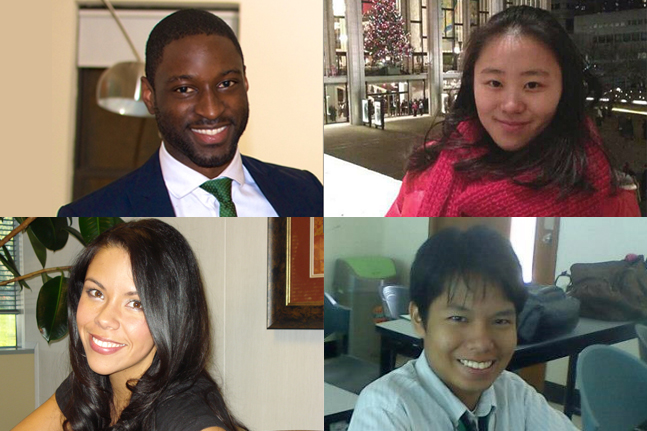 Carnegie Council International Student/Teacher Essay Contest 2017
Deadline: December 31, 2017
Carnegie Council for Ethics in International Affairs is please to announce its ninth annual International Essay Contest, open to teachers and students anywhere in the world. From climate change, to refugees, to terrorism, many of the greatest problems facing us in the 21st century transcend national borders. All involve ethical issues, such as fairness, rights, and responsibilities.
The ninth essay contest calls participants to share their opinion about what the greatest ethical challenge facing the world today is. In your opinion, what is the world's greatest challenge, and how does it affect your local community and/or the world? What are the ethical issues involved and how can we work together to overcome this problem?
Carnegie Council for Ethics in International Affairs was founded in New York City in 1914, when Andrew Carnegie assembled a group of leaders in religion, academia and politics and appointed them trustees of an organization named the Church Peace Union (CPU). Through the CPU, Carnegie hoped to mobilize the world's churches, religious organizations and other spiritual and moral resources to join in promoting moral leadership and finding alternatives to armed conflict.
Prizes
The essays are judged in three categories: teachers and graduate students; undergraduate students; and high school students.
1st prize: $250 Amazon Gift Certificate
2nd prize: $150 Amazon Gift Certificate
3rd prize: $75 Amazon Gift Certificate
Eligibility
Competition is open to teachers and students of all nationalities;
All teachers, at whatever level, are eligible;
All students, from high school students through graduate students, are eligible. Non-students are automatically disqualified;
Collaborative essays between students and teachers are welcome;
Previous winners and honorable mentions are not eligible.
Entry Requirements
Style: Op-ed style (not academic, footnoted papers)
Length: 1,000 to 1,500 words
Format: Blog post on www.globalethicsnetwork.org. English language entries only.
Limit: One entry per person.
Application
Join the free Global Ethics Network (GEN) website
Post your essay in the blog section and tag it with #essaycontest2017
Please include the following:

Your full name.
The name of your school.
Indicate whether you are a teacher or a student, and at what level (high school, undergraduate, graduate).
For more information, visit Carnegie Council International Student/Teacher Essay Contest.