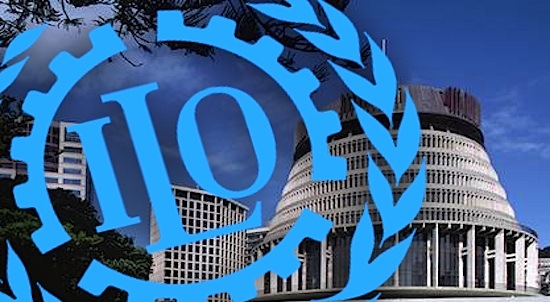 International Labour Organization Geneva is looking for a Communications Officer!
Deadline: September 18, 2017
This is a great opportunity to work as a communication officer with the International Labour Organization (ILO). The ILO is issuing a call for expression of interest for the above position.
The position is located in the Bureau for Employers' Activities (ACT/EMP). The Bureau consists of a small team at ILO HQ in Geneva and a network of field specialists in each of the Decent Work Teams in the different regions. The principal work is to manage the relationship between the ILO Employer constituents, Employer and Business Organisations and their enterprise members so that there is a mutual understanding, shared values and a desire to work together. This is done in close cooperation with the Secretariat of the ILO Employers' Group. This work also enhances social dialogue in the countries concerned.
The incumbent will be responsible for liaising with the ILO Department of Communication (DCOMM) and overseeing the implementation of the communication strategy of the Bureau. The position will report to the Bureau Director.
Salary and Benefits
A minimum salary of USD $33,553 to a maximum of USD $44,683 as applicant's position advances.
Other benefits include: Family allowance, Children's education grant (per child per year), Pension and Health Insurance schemes; 30 working days' annual leave; Settling-in Grant; Entitlement to transport expenses of personal effects; Repatriation Grant (if applicable); Home-leave travel with eligible dependents every two years; Rental subsidy (if applicable).
Duties
The following are specific duties:
Contribute to organizing and maintaining the overall ACT/EMP internal and external communication strategy.
Develop and maintain the ACT/EMP internal and external websites ensuring that content is presented in line with WCMS editorial guidelines.
Establish and maintain ACT/EMP's social media presence and prepare channel appropriate content in close coordination with the ILO social media officer.
Coordinate with the ILO Department of Communications on communication planning and to identify visibility opportunities.
Work with ACT/EMP colleagues in regional and country offices to identify stories for communication and advocacy purposes.
Undertake other duties as required by the Director of the Bureau.
The following are generic duties:
Research and develop materials for specific information topics and/or outputs such as audio/video productions.
Collect and compile information for dissemination.
Draft news releases, correspondence or other information publications, and assist with the distribution of information materials.
Prepare briefing materials for senior communication and public information specialists prior to their appearance at interviews, conferences and briefings.
Participate in the organization of seminars, conferences and meetings.
Maintain lines of communication and working relationships with representatives of the media, NGOs and/or other groups to develop an understanding of information requirements.
Edit, write or rewrite articles, newsletters or other information materials as required.
Assist with the production of audio/video projects by conducting research, acquiring copyright and other clearances, and arranging for editing and audio mixing.
Participate in the development and maintenance of web-sites.
Eligibility and Qualifications
Internal candidates and external candidates are welcome to apply.
Education: First level university degree in communications, journalism, international relations, liberal arts or other relevant discipline, or its equivalent.
Experience: Three years of professional experience at the national level in public information or related fields of work.
Languages: Excellent command of one working language (English, French, Spanish) of the Organization. Knowledge of a second working language would be an advantage.
Technical competencies: Excellent writing skills. Good interpersonal and communication skills. Ability to adapt a message to culturally diverse audiences. Knowledge of the organization's mandate and its programme of activities. Good analytical skills. Good knowledge of computer applications for information collection, management, and dissemination. Good knowledge of social media tools. Ability to work on own initiative as well as a member of a team.
Behavioural Competencies: Ability to work in a multicultural environment and to demonstrate gender-sensitive and non-discriminatory behaviour and attitudes.
Application
Begin your application online.
You will need to first register, then upload a cover letter, CV, photo, publications and other relevant documents.
For more information, please visit International Labour Organization.