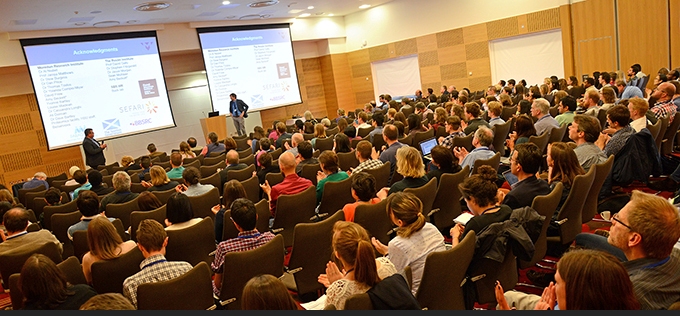 Call for Participation: Global Health Governance Programme Symposium 2019
Deadline: October 15, 2017
The University of Edinburgh's Global Health Governance Programme invites applications from early career researchers to attend its 2019 Symposium, 'Disrupting Global Health Narratives,' at the Brocher Foundation Centre. The Symposium draws on the Economic Gaze project (PI Devi Sridhar), which explores the emergence of the World Bank's global health framework. It will bring together world experts in anthropology, history, health policy, and political science to consider current understandings ('narratives') of the World Bank's investment in health since the 1970s.
The goal of the Symposium is to identify ways in which 'alternative narratives' – narratives with a more inclusive perspective – can be used to study international health organizations like the World Bank.
The Symposium will take place over three days, and will include panels on the World Bank and health in the context of:
Nutrition and chronic diseases
Infectious diseases
Maternal and child health
Metrics and health system strengthening
Financialization of health, and
Human rights.
Each panel will consider the adequacy of traditional sources – archival sources, qualitative and oral history interviews, financial data, and ethnographies – that have been used to chronicle the World Bank's health strategies and investments.
Cost
The Symposium is free of charge, and catering – but not lodging or travel costs – will be included.
Eligibility
Open to early career scholars (students, recent graduates, and post-doctoral researchers) specializing in anthropology, sociology, history, political science, and/or public health;
You must have a demonstrated interest in the governance of health organizations and global health policy;
You must be able to attend all three days.
Women and scholars from non-OECD countries to are encouraged apply.
Application
To apply, please email [email protected] with your CV and a 250-word statement on your particular interest in global health policy and your goals for contributing to and participating in the Symposium.
For more information, visit Global Health Governance Symposium.