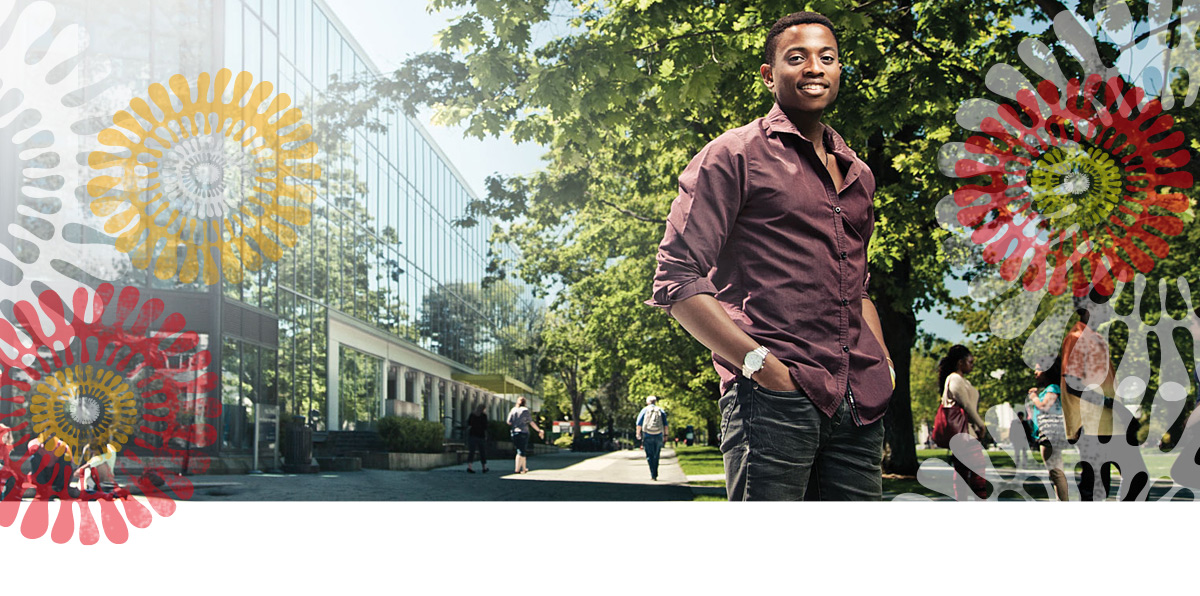 MasterCard Foundation Scholars Program at the University of British Columbia 2018-2019
Deadline: November 15, 2017
The University of British Columbia is pleased to partner with The MasterCard Foundation Scholars Program to provide comprehensive scholarships to undergraduate students from Sub-Saharan Africa. The Program provides access to education for academically talented, yet economically marginalized young people. Scholars in the Program have a demonstrated commitment to giving back to their communities and develop the leadership needed to contribute to social and economic transformation across the continent.
The MasterCard Foundation Scholars Program is a 10-year global initiative to educate and develop next-generation leaders who will contribute to social and economic progress. The Program enables young people from economically disadvantaged communities to complete quality secondary and tertiary education, and make successful transitions to further education, or to the workforce in their home countries. Through comprehensive support, Scholars receive learning opportunities that equip them with knowledge, skills, and values needed to succeed in the economy, and make positive impacts in their communities.
Eligibility
To be eligible for consideration as an undergraduate for The MasterCard Foundation Scholars Program at UBC, the nominee must:
Be a citizen of a Sub-Saharan African country;
Present economically disadvantaged financial circumstances correspondent to that of the lowest two quintiles of their country's socio-economic scale, and be able to show they lack financial means from family or other sources to pursue post-secondary (university) education in their home country or elsewhere;
Have achieved academic excellence (mostly 'A's) under difficult circumstances, and show leadership qualities or potential;
Demonstrate an interest in and commitment to giving back to his/her home community in ways that enhance the economic growth and social development of Africa, through engagement in activities outside the classroom, in the school and/or community;
Be graduating/recently graduated from a recognized senior secondary school;
Be applying for their first undergraduate degree in one of the following Faculties at UBC's Vancouver campus:

Faculty of Arts
Faculty of Applied Science (Engineering)
Vancouver School of Economics (Bachelor of International Economics)
Faculty of Forestry
Faculty of Land & Food Systems (including Global Resource Systems; Food, Nutrition & Health; Applied Biology [Applied Animal Biology, Applied Plant & Soil Sciences or Food & the Environment])
Sauder School of Business (Bachelor of Commerce)
Faculty of Science

Be an international student who will be studying at UBC on a Canadian Study Permit;
Commit to returning to Africa immediately after graduation from UBC in order to apply their training and skills to the betterment of others.
Application
A student must be nominated for the Undergraduate MasterCard Foundation Scholars Program at the University of British Columbia;
Nominations will be accepted from secondary schools and recognized international development agencies and their affiliates, or registered local or international charitable and not-for-profit organizations. Each school or organization may nominate a maximum of three students;
Note that you will need to apply online to the University of British Columbia and also submit the Undergraduate MasterCard Foundation Scholars Program nomination package.
Important Dates
November 1, 2017 or Earlier: Nominating high school or non-profit organization completes 2018 Nomination Notification Form for UBC Awards to confirm the full name and date of birth of their nominee(s);
November 15, 2017: High school/non-profit organization submits the completed MCFSP nomination package (couriered or mailed packages must be postmarked by November 15);
December 1, 2017: Nominee completes the online Admission Application, and notifies UBC by completing the 2018 Admissions Application Completion Form for UBC Awards;
January 31, 2018: Nominee will receive email to confirm that they have received your MCFSP nomination package. If you
have not received an email by this date, contact MasterCard Foundation as soon as possible;
January 31, 2018: Deadline for nominee/school to submit any supporting documentation and/or results not available by
December 1 (such as transcripts, supporting financial documentation, TOEFL score);
Late March 2018: Nominees informed of results of Mastercard Foundation Scholarship competition.
For more information, visit UBC MasterCard Foundation Scholars Program.