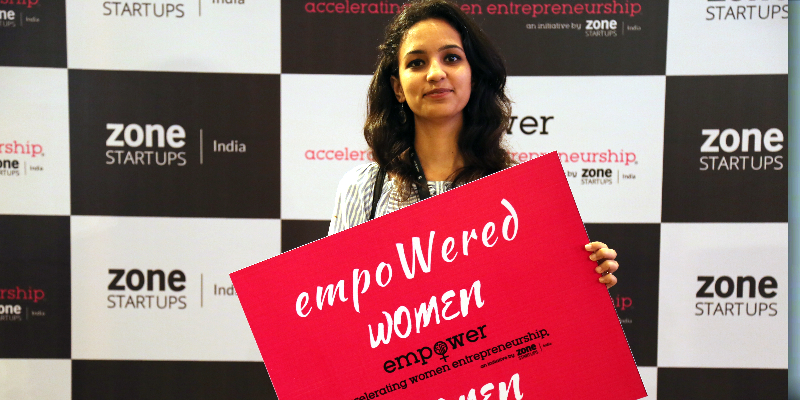 empoWer Accelerator Program for Indian Women in Tech 2017 (Seed Fund of 10 Lakh)
Deadline: October 6, 2017
Applications are ongoing for the empoWer Accelerator Program for Indian Women in Tech 2017. Launched in 2016, as India's first tech accelerator for women entrepreneurs, empoWer provides mentorship, industry connects, peer network, investor meets through a 6-week​ ​accelerator​ program​ ​followed by a 1-year support program​. Starting 2017, empoWer expands itself to become an ecosystem for nurturing women entrepreneurship through a conference, accelerator, skill bootcamp, community and access to funding as a year round initiative.
The program is an initiative of Zone Startups India. Zone Startups India is the international footprint of the Toronto-based Ryerson Futures Inc.,  an early technology accelerator and seed stage investment fund. In India, we have been set up in joint venture with the Bombay Stock Exchange; and are the only independent accelerator in India to be supported by the Department of Science and Technology, Government of India.
Benefits
The top women entrepreneurs get
Equity Free Seed Fund of 10 Lakh for 3 women entrepreneurs from each track;
Access to Amazon Launchpad program to exclusively market one entrepreneur to millions of Amazon customers;
Seed Investment up to 50 Lakhs by Social Alpha – an initiative by Tata Trust;
Exclusive Media and PR Coverage.
Eligibility
The program is for Women entrepreneurs who actively own and run tech startups with potential for growth in India.
Application
Application Timeline
September 1, 2017: Application Opens
October 6, 2017: Applications Close
October 27, 2017: Announcement of cohort of 15 entrepreneurs
November 3, 2017: Commencement of 6-week Accelerator program
December 15, 2017: Grand Demo Day
For more information, visit empoWer Accelerator Program.