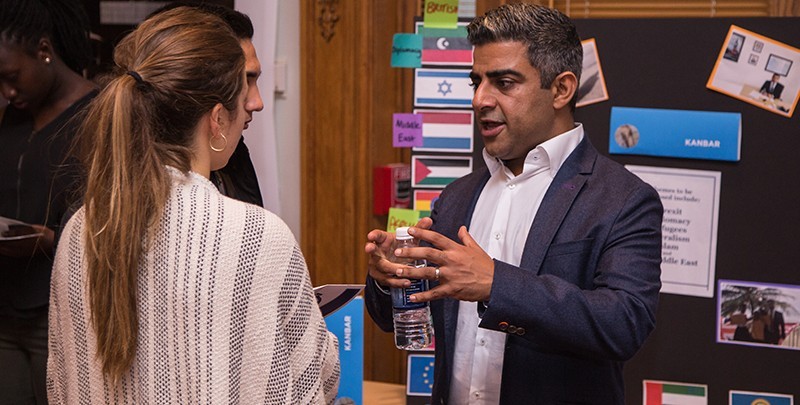 Yale Maurice R. Greenberg World Fellows Program 2018 (Fully-funded)
Deadline: December 6, 2017
Applications to the Yale Maurice R. Greenberg World Fellows Program are accepted from across sectors and around the world. The Yale World Fellows Program is a learning lab that brings innovative, multidisciplinary thinkers and doers from around the world to Yale for four months.
Yale gives them the space and time to step back from the intensity of their work to reflect, learn and be challenged both academically and personally.  Fellows also contribute greatly to Yale through teaching, collaboration, research and more. After their time at Yale, they go on to join a growing network of more than 300 World Fellows working across the world. They stay connected to the University, and to each other.
The Greenberg World Fellows Program, which is part of Yale's Jackson Institute for Global Affairs, provides the opportunity for World Fellows to contribute to Yale's intellectual life, participate in events, and collaborate with peers, audit classes, mentor students and lead round-table discussions. The mission of Yale World Fellows is to cultivate and empower a network of globally engaged leaders committed to making the world a better place.
Each class of Fellows is a unique group: geographically balanced, and representative of a wide range of professions, talents, and perspectives.  The program runs annually from mid-August to mid-December.  Fellows are expected to be in residence at Yale for the duration of the program. 
Benefits
A taxable stipend to cover the costs of living in New Haven
A modest, furnished one- or two-bedroom apartment for the duration of the program
Medical insurance
Round-trip travel from home country
Eligibility
To be eligible, applicants must:
be in the mid-career stage

 Fellows are at least five, and typically not more than 20, years into their careers, with demonstrated work accomplishments, and a clear indication of future contributions and excellence.  The average age of a Greenberg World Fellow is 39, though there is no minimum or maximum age limit.

be fluent in English

 An excellent command of the English language is essential.

be a citizen of a country other than the United States

  While dual citizens are eligible, preference is given to candidates whose work is focused outside the US.
Selection Criteria
An established record of extraordinary achievement and integrity;
Commitment to engagement in crucial issues and to making a difference at the national or international level;
Promise of a future career of leadership and notable impact;
Special capacity for critical, creative, entrepreneurial, and strategic thinking;
Likelihood to benefit from participation in the Program and to contribute to global understanding at Yale;
Commitment to a rigorous program of activities, to full-time residence at Yale for the entire duration of the program, and to mentoring students and speaking frequently on campus
Application
Complete the online application
Please note that application for admission to the Greenberg World Fellows Program is completely an online process. There are no paper forms to complete or mail.
Prior to the deadline, you may work on your application at any time and submit it when you are ready. After creating an account and accessing the online application, you can upload materials and request your letters of recommendation.
Most questions about the program and the application process can be answered by reviewing this website and the common questions.  If your question is unanswered, you may contact staff at 

[email protected]

. Please do not send multiple emails regarding one issue, and please do not email staff individually. We thank you for your patience in allowing staff adequate time to thoughtfully process your inquiries.
Do you know someone who would make a great 2018 World Fellow? Let them know!
For more information, visit Yale Greenberg World Fellows Program.