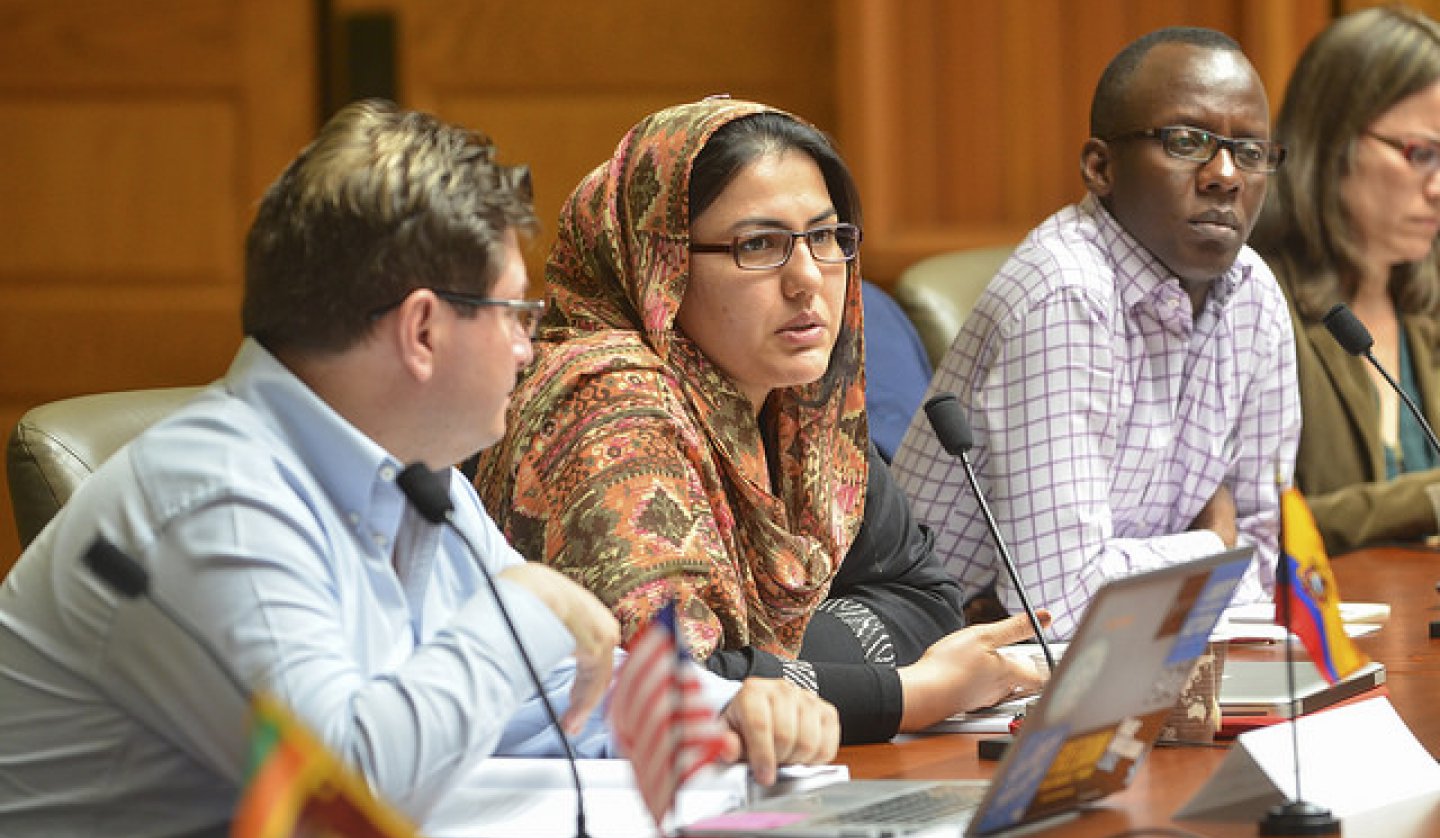 Draper Hills Summer Fellowship Program at Stanford University 2018
Deadline: November 15, 2017
Applications are now invited from emerging political, civil society and business leaders to participate in its 14th annual Draper Hills Summer Fellowship on Democracy and Development from July 15, 2018 to August 3, 2018. The Draper Hills Summer Fellowship is a three-week academic training program that is hosted annually at Stanford University's Center on Democracy, Development, and the Rule of Law.
Launched in 2005, the program brings together a group of 25 to 30 mid-career practitioners in law, politics, government, private enterprise, civil society, and international development from transitioning countries. This training program provides a unique forum for emerging leaders to connect, exchange experiences, and receive academic training to enrich their knowledge and advance their work.
For three weeks during the summer, fellows participate in academic seminars that expose them to the theory and practice of democracy, development, and the rule of law. Delivered by leading Stanford faculty from the Stanford Law School, the Graduate School of Business, and the departments of economics and political science, these seminars allow emerging leaders to explore new institutional models and frameworks to enhance their ability to promote democratic change in their home countries.
The program is funded  by the generous support from Bill and Phyllis Draper and Ingrid von Mangoldt Hills.
Eligibility
Please review the criteria below very carefully before submitting your application to the program. If you do not meet these criteria your application will not be reviewed.
Open to mid-career practitioners working actively in the field of democracy, development, and the rule of law;
This is not an academic fellowship but meant for practitioners only. We value practical experience over academic credentials, and we admit scholars only to the extent that they are active in government, public policy, civil society, economic development and rule of law. They should hold leadership roles in their respective sector.
Applicants must have at least ten to 12 years of experience to qualify for the fellowship. Those with more experience are much more competitive in the selection process.
Applicants can be working as policy-makers, academics, legal professionals, social entrepreneurs, business entrepreneurs, and leaders of civil society organizations (such as representatives of trade unions, nongovernmental organizations, the media, business and professional associations).
Candidates must be from and currently reside in a country where democracy is not well entrenched. Candidates residing outside their home country due to war or conflict may be granted exceptions.
Applicants will not be accepted from countries such as: the U.S., Canada, Australia, Japan, and member states of the European Union.
Candidates must be at least 28 years of age at the start of the fellowship in July 2018. The average age of our fellows at the time of the program is 38.
Candidates must be actively working in the field of democracy, development, and the rule of law. We do not accept candidates who are in the midst of full-time university degree programs.
Candidates must have a solid command of written and spoken English. All program materials and sessions are in English. Participants will also be required to give 7-minute TED-style talks throughout the three-week program regarding their work and motivation. English language proficiency is very important in order to benefit and contribute to the program dialogue.
Application
Deadline for the application form and two letters of recommendation is 5:00pm PST on Wednesday, November 15, 2017.

You should also carefully review the frequently asked questions section to address any questions you may have concerning the application process. The guidelines cover all steps in the application process.
If there are any questions or difficulty with the application, please email: [email protected].
For more information, visit Draper Hills Summer Fellowship.