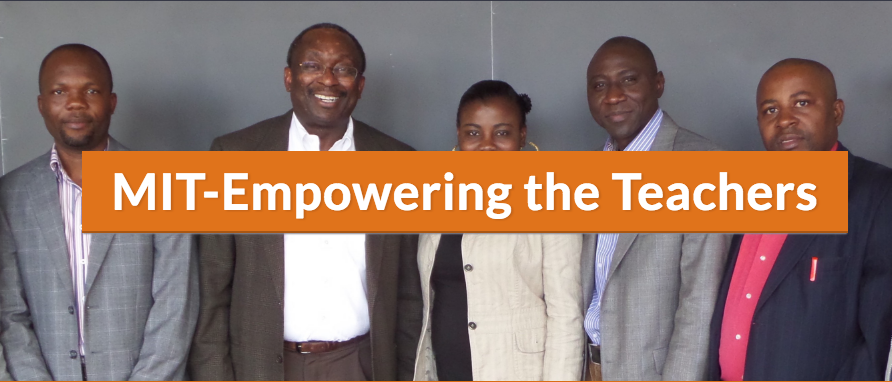 MIT-Empowering the Teachers Program 2018
Deadline: December 1, 2017
Applications are now open for the MIT-Empowering the Teachers Program (MIT-ETT) at MIT. The MIT-ETT program strives to foster innovation in science and engineering education in tertiary academic institutions in Africa through an intense engagement with faculty members from African universities.
The overarching goal of MIT-ETT is to facilitate the development of young African faculty leadership in science and engineering education who will introduce innovation and creativity into science and engineering curricular. There are two main objectives of the MIT-ETT program: to provide young African professors with exposure to cutting-edge pedagogical methods in the highest-rated engineering and science departments in the U.S. and to provide American faculty who have a deep interest in connecting with those in their disciplines in emerging economies a concrete means of engagement.
Eligibility
Open to a young African professoors who are interested in developing new curiculum and teaching methods and consider themselves to be change-agents;
A faculty member holding a PhD and teach in a department corresponding to Electrical Engineering and Computer Science, Mechanical Engineering, or Petroleum Engineering at a university in Nigeria;
Lecturer One rank.
Application
To apply, please complete and submit the following program in ONE email to: [email protected]
b) a copy of your current curriculum vitae (please include which coding languages you know);
c) a copy of 1 research paper and 1 conference paper that best represents your work/your areas of interest as ONE [non-secured] PDF attachment
For more information, visit MIT-Empowering the Teachers Program.