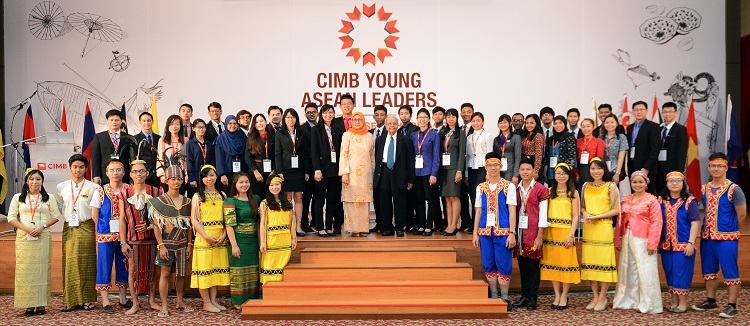 CIMB Young ASEAN Leaders Programme (CYAL) 2017 – Kuala Lumpur, Malaysia
Deadline: November 3, 2017
The CIMB Young ASEAN Leaders (CYAL) study tour is a scholarship programme for undergraduate students of ASEAN nationality. CYAL 2017 will take place in Kuala Lumpur, Malaysia from December 2 – 7, 2017, in collaboration with Universiti Kebangsaan Malaysia (UKM). The aim of the proposed programme is to support the exchange of learning and cross-cultural experiences among ASEAN youth leaders. Activities designed for this programme are projected to uplift the quality of life of ASEAN citizens whilst promoting sustainable development to build a strong foundation of greater understanding, good neighbourliness and a shared sense of responsibility.
The theme for CYAL 2017 is Sharing Economy Beyond Boundaries (SEB²) to be implemented through a collaboration between Universiti Kebangsaan Malaysia – The National University of Malaysia (UKM) and CIMB. Participants are expected to work in groups to produce a video on SEB². The winning video stands a chance to win exciting prizes and be shown at the closing ceremony on December 7, 2017.
Cost
The following cost will be covered:
Round-trip fare;
Materials and transportation on site;
Accommodation and food during the programme.
Eligibility
Open to nationals of ASEAN countries: Brunei, Cambodia, Indonesia, Malaysia, Myanmar, Laos, Philippines, Singapore, Thailand, Vietnam;
Candidate should be an undergraduate student between the ages of 18 to 30 with a minimum CGPA/CQPI of 3.0 or equivalent, enrolled in an ASEAN university;
Be able to fluently communicate in the English language, written and spoken;
Priority will given to those who have experience in Sharing Economy Beyond Boundaries (SEB²) or any other volunteering activities.
Application
Are you ready for the challenge? Apply now!
There are only 50 places in this programme. After technical knock-out, qualified applicants will undergo the first round of selection by officials of the CIMB Foundation and UCTC, UKM. The final round of selection will be a telephone interview. The selection will be based on the merits of the individual. There will be online or phone interviews conducted for shortlisted candidates.
Important Dates
The closing date of application will be midnight GMT +8, November 3, 2017;
Only selected participants will be notified after November 15, 2017
For more information, visit CYAL Programme.