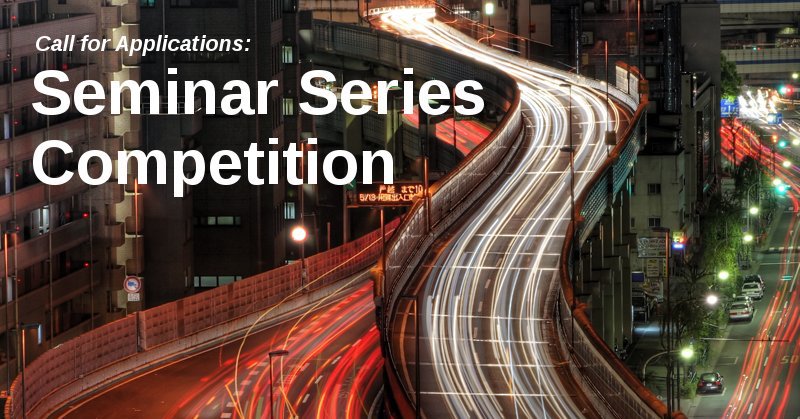 Urban Studies Foundation Seminar Series Funding Competition 2018 for Academics Worldwide (Up to £20k)
Deadline: September 14, 2018
Applications now being accepted for Urban Studies Foundation (USF) Seminar Series Funding Competition 2018. The Urban Studies Foundation Seminar Series Competition aims to support the generation of internationally excellent research in all areas of urban studies. In the 2018 competition, they seek to support between 6 and 8 seminar series, in each case up to a maximum of £20,000.
The main objective of the USF is to provide significant grant funding and support to individuals and institutions engaged in the advancement of groundbreaking postgraduate urban academic research and education. We achieve these aims primarily through our core grant-funding streams.
Eligibility
They welcome proposals from academics working in any country, and expect the proposal to be of international interest in terms of its coverage and scope.
Each series must propose at least two separate events in one or more different institutions.
All proposals should be capable of generating scholarly debate and dialogue that is compelling, significant, and contribute to publications of world standard. Unlike previous years, there will be only one stage in the application process.
Criteria
The decision of the Urban Studies Foundation will be final. Selection will be based on the following criteria:
Academic quality of the proposal and contribution to key contemporary areas of urban studies scholarship.
Value for money.
Feasibility and quality of dissemination strategy.
Confidence in deliverability of the event.
They will announce the result of the competition within eight weeks of the application deadline
Application
All applicants should submit the following documentation along with a completed application form to Joe Shaw ([email protected]) before the competition deadline 14th September 2018:
A letter of support from the host institution(s) or venue(s).
CVs of the project lead and additional team members.
Any additional supporting documents the applicants wish to include if necessary.
Download the application form here.
For more information, visit USF Seminar Series.