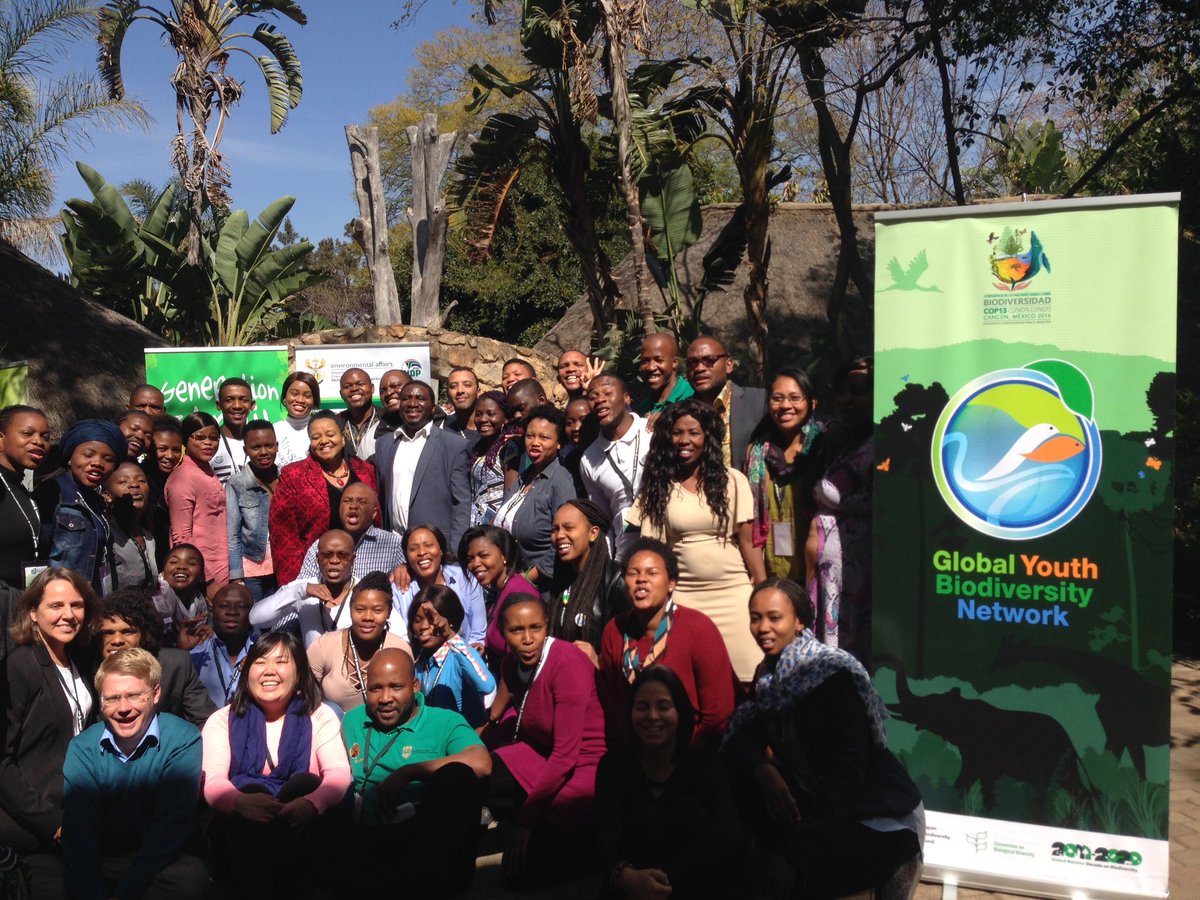 GYBN Regional Youth Capacity Building Workshop for Africa 2018 (Funded)
Deadline: August 31, 2018
Applications are invited for the GYBN Regional Youth Capacity Building Workshop for Africa 2018. The workshop aims to strengthen the capacity of young leaders in Africa to take action in support of National Biodiversity Strategies and Actions Plan and to contribute towards the achievement of the Aichi Biodiversity Targets.
Participants will take part in team building, networking and training sessions in international biodiversity conservation policy, mobilization, advocacy, campaign skills and project management to create or enhance existing projects that directly contribute to the Aichi Biodiversity Targets and the implementation of NBSAPs. The workshop for Africa will be held in partnership with the African Widlife Foundation in Nairobi, Kenya at the end of October 2018 (exact dates to be confirmed but likely from October 28 to November 3).
Goals of the Workshop
These week-long regional workshops will bring together 15-18 young leaders in Africa to:
Mobilize networks/communities at the regional, national or local levels in order to increase public/youth engagement, general awareness and political will for biodiversity conservation;
Learn about the Convention on Biological Diversity, the CBD's Strategic Plan 2010-2021 and the Aichi Biodiversity Targets
Learn about key aspects of NBSAP and how young people can partner with national and sub-national authorities to support implementation;
Catalyze concrete actions to bring these legally-binding international decisions down to the local, national, and regional level
Join a global effort to set youth priorities for a future in harmony with nature and push governments, business and citizens to act
Mobilize young people in order to have their perspectives considered in the CBD post 2020 framework
Cost
Travel, accommodation, and limited food expenses will be funded for successful applicants who are based in Africa. Visa costs will be covered on a case by case basis. Flights will only be funded for travel within Africa.
Eligibility
Applicants must be a registered GYBN member by the start of the application period;
Be between 18 – 35 years old;
Show commitment to biodiversity conservation with a previous track record showing such engagement;
Be an active member or coordinator of a youth organization/network/community that is active on Biodiversity on the local/national or regional level;
Possess the time and ability to share knowledge gained from the workshop, including implementing workshop outcomes and replicating workshop model at the national/local level;
The applicant's biodiversity-related work has to be based in the region in which a workshop is held. However, the applicant need not be a citizen of a country of that region.
Application
Applicants should fill out the application form and have a digital copy of CV and digital copy of Passport available. Send a PDF copy of your CV and the identification page of your passport to: [email protected] The title of your document should be LASTNAME_FIRSTNAME_CV.pdf and LASTNAME_FIRSTNAME_PASSPORT.pdf
For more information, visit GYBN Regional Youth Capacity Building Workshop.