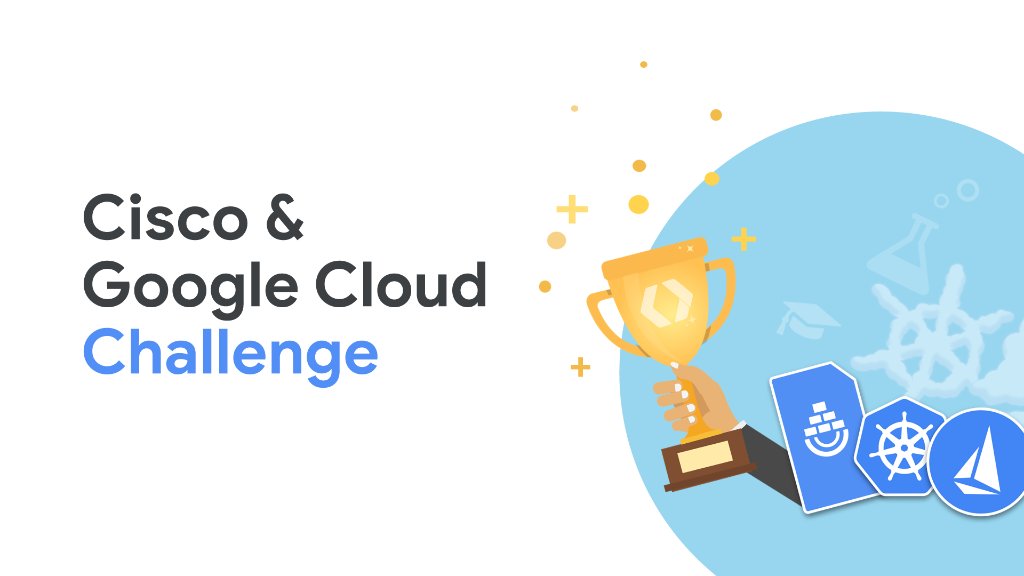 Cisco & Google Cloud Challenge 2018 for Developers in the US
Deadline: November 1, 2018
Innovate! Cisco and Google Cloud have teamed up to give you a chance to show them what you've got in hybrid cloud! They invite you to build your best hybrid cloud application using their technology. Show them how you can combine the power of these two platforms for a chance to win in the Cisco & Google Cloud Challenge 2018!
The challenge provides added support and benefits for participants to build enterprise hybrid solutions, creating a great opportunity to grow your offerings. The challenge is focused on Partners building hybrid cloud applications that exemplify the benefits of leveraging Cisco Container Platform (CCP) + Google Cloud Platform (GCP). Use cases for the challenge include:
Cisco Container Platform applications calling a Google Cloud Platform service
Allowing a Google Cloud application using a Cisco Container Platform service for an on-premises service
Accessing network device data via Cisco Meraki while using Google Cloud services for analytics, dashboards, etc.
Prizes
Two winners, each wins Google Cloud Platform (GCP) credits worth $25,000 along with the following prizes

1 year license for Cisco Container Platform
2 tickets to Cisco Live Barcelona 2019
Solution Partner Program (SPP) developer tier fees waived
Promotion on DevNet Ecosystem Exchange

Ten finalists, each wins Google Cloud Platform (GCP) credits worth $2,500 along with the following prizes

2 tickets to DevNet Create
Promotion on DevNet Ecosystem Exchange
Eligibility
Open to Cisco Partners, Google Cloud Partners, and independent developers in the US only;
Participants must be members of both programs;
Final submissions eligible for the challenge should include the following:

A solution that integrates both Cisco and Google Cloud technologies
A presentation that explains the business problem addressed by the solution
An architecture overview
A link to a demo or videos of the application
A list of team members (max 4)
Judging Criteria
Each submission will be evaluated based on the following criteria:
Overall functional value of the application
UX design
Creativity
How to Apply
Register: Register for free to get access to Cisco APIs to use in your solution
Prepare: Check out the learning labs, sandboxes, and more!
Build: Explore the technologies, attend an office hour, and build a prototype to show off to the world
Submit your Project: You can email your submission to GoogleCloudChallenge@external.cisco.com. Your submission must include a presentation deck with the following:

Team members
Business problem
Technical overview of solution
Links to the proof-of-concept demo or to the video explaining the solution
For more information, visit Cisco & Google Cloud Challenge.