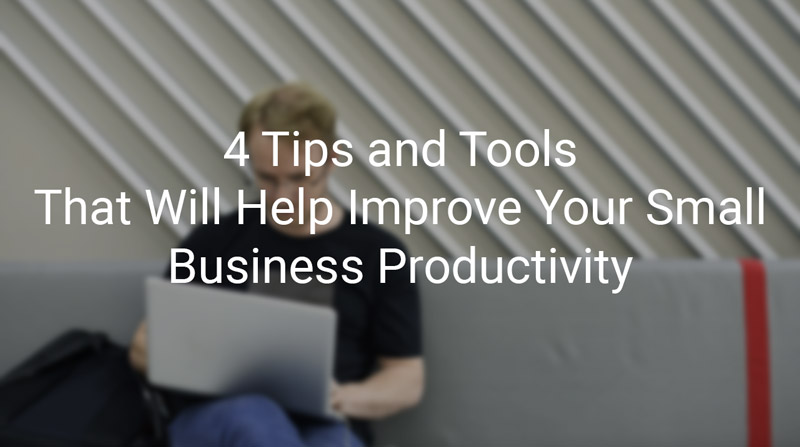 4 Business Productivity Tips and Tricks
At present, it is not easy to run a business. You have to deal with so many things at a time that it becomes very hectic for you to keep track of every employee, client, deadlines, etc. This is obviously very challenging but not impossible to manage. In this article, we are going to share with you some of the tips and tricks so that you can improve your business productivity.
1. Use of Advance Technology
In the conventional way of recording and documenting things, you have to waste hours and hours on a daily basis. It is better to replace that paper system into some automatic software system by which you have to do things in a matter of just a few minutes. By switching the manual system with the advanced automatic system, you will e able to run your business effectively and efficiently. As a result of this, your productivity will multiply many folds.
By doing this, your employees will also be able to focus on things that are more important. Also, there will be more transparency in the whole system. Your employees will get more time to improve their skillsets and thus improve their overall output.
If you want to develop a very efficient system in your office for proper communication and tracking of work, try just3things.com.
2. Workflow Tracking in Your Organization
You have to keep track of how your employees are performing when you are a business owner. It is very crucial because without it you will not be able to point out the flaws in their work and thus they will aggravate, and you will lose your business. Therefore, implement a system that monitors the workflow of your employees and gives your report about their performance.
To do this, you can simply make a schedule in which you will call meetings, and every employee will come and present his work. By doing this, you can keep a very good eye on each and every employee. The employees will also stay conscious of their work. In this way, your business productivity will improve a lot.
3. Employee Flexibility
It has been proven through research and findings that the company that gives flexibility has the happiest employees. Not only this, these employees are almost about 12% more productive than other employees who are kept under stick supervision with no flexibility.
The best you can do to give your employees flexibility is allow them to work in a very flexible and friendly environment. It is very important that you give them proper time for recess, vacations, bonuses, etc. These simple things will make a huge difference in their performance, and this performance enhancement will be translated into your business productivity in the long run.
4. Employee Development
As we all know that employees are productive only when they are satisfied with the environment in which they work. Along with a good environment, it is very important that you do things that help them develop. This is because due to the same routine on a daily basis, could result in employee disengagement with the work. So, try to add things that your employees previously have not done. You may plan team buildings and activities out of office to help them relax and have fun once in a while. You may also support them in their career growth by engaging them in workshops or having them enrolled in courses such as a Canada online MBA.
These are the simple tricks and tips that you can implement in your business organization. They are very basic and simple in nature, but their results in the form of your business productivity are immense. It is not at all possible that you run a business without inculcating this basis into it. If not, then the chances are maximum that your business productivity will either become stagnant or it will decrease with time.
For more articles, visit OD Blog.