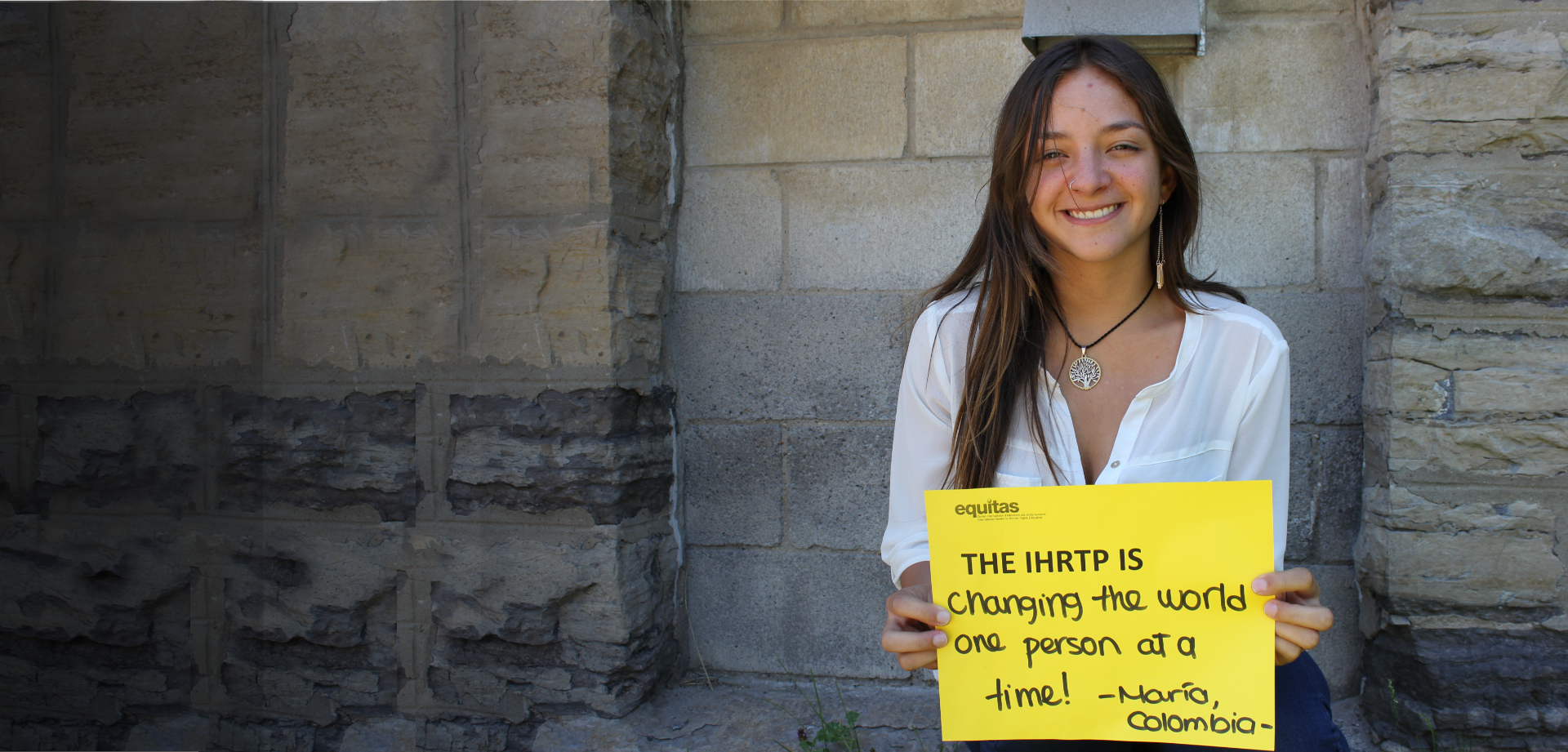 Equitas International Human Rights Training Program 2019 (Scholarships available)
Deadline: November 20, 2018 (International applicants)/March 19, 2019 (Canadian Residents)
Applications are open for the Equitas International Human Rights Training Program (IHRTP) 2019. The IHRTP is an internationally recognized intensive three week training program for human rights educators.
It is the only training in the world specifically dedicated to building the capacity and skills of human rights educators. The program is a unique opportunity for human rights educators to acquire practical tools to improve the effectiveness and impact of their work while deepening their understanding of human rights. The program will be held in Montreal, Canada from June 9-28, 2019.
Benefits
Innovative approach: The Program is an immersion into the participatory approach. The participants are at the heart of the process. They analyze their work and create new strategies for action based on their own experience
From education to action: During the training, the participants develop an individual plan, with the help of coaches, in order to put into practice their newly acquired knowledge and skills through activities (training, campaigns, evaluations, follow-up, etc.) within their organization and in their countries
Diversity: The varied professional backgrounds of the participants brings a great richness to the program. Every year, close to 90 participants from more than 45 countries are accepted to the program based on their experience and commitment to the field of human rights
Professional development: In addition to the participatory approach, the program familiarizes participants with the human rights-based approach, the gender perspective and the systems approach. The participants acquire and develop tools for improving the effectiveness and the concrete impact of their work. The IHRTP helps participants transform their working methods by making them more inclusive and participatory
Networking: The IHRTP is an opportunity for participants to meet other committed individuals who, like them, are leaders working for change in their communities. By taking part in the training, the participants become members of a community of practice allowing them to network with former participants and experts and to share tools and resources online
Expertise and international recognition: Equitas has 50 years of experience in human rights education. The quality of their prize-winning work has been recognized in Canada and abroad. In addition to having trained several world leaders in human rights, Equitas has an ongoing working relationship with the Office of the United Nations High Commissioner for Human Rights
Cost
The tuition fee is $6,195 CAD.
This covers:
Training costs
Accommodation and meals
Program materials
Emergency medical insurance
Full and partial scholarships may be available
Eligibility
Open to human rights educators from civil society organizations, regional and national institutions and government agencies.
Application
For more information, visit IHRTP.