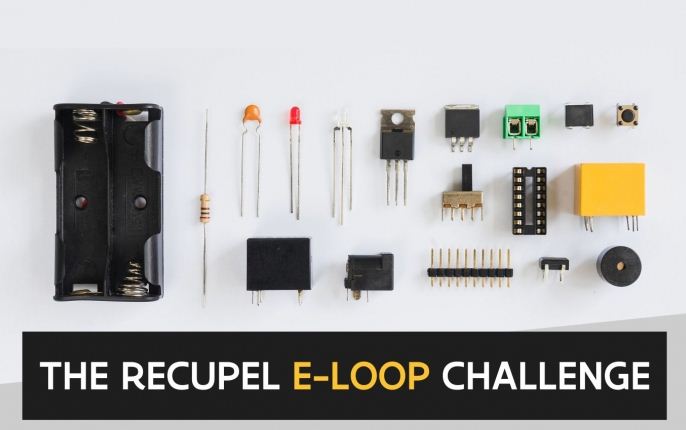 Recupel E-loop Challenge and Bootcamp 2019 (Fully Paid Adventure to Antwerpen, Belgium)
Deadline: December 1, 2018
Calling students all over the world, join the World Resources Forum to design out e-waste! Join teams of students from around the world for a once in a lifetime, all expenses paid, e-waste bootcamp in Antwerp, Belgium and work to create solutions to a global challenge.
Applications are invited for the Recupel E-loop Challenge 2019. Recupel, the Belgian non-profit association responsible for organising the collection and processing of e-waste invites students to develop a project to prevent, collect and upcycle electronic waste.
The Challenge calls for students from all educational and geographical backgrounds who like to become masters in dealing with the problem of e-waste. It creates a unique contest to dive into this problem and design inspiring solutions.
Three-Day Bootcamp
A three day bootcamp will take place on the World Resources Forum (February 24-27, 2019), an event that attracts the community putting the circular economy in practice. Here more than 800 experts from local and international authorities, environmental companies, sector federations, civil society and knowledge institutions will gather.
During the meeting they will exchange ideas, address bottlenecks in moving the circular economy forward and define new solutions to it. The forum will put you in close contact with a worldwide network of experts and expertise to test and improve your solutions. The bootcamp will help you position yourself as an innovator for life and help you to develop your core talents and communication skills by making tangible designed solutions.
The Recupel E-Loops challenge offers three design challenges:
Design for re-use: How can we design electronics to share them, to make them last longer and/or to make them easier to re-use?
Design for collection: How would a perfect collection system for electronics look like?
Design from recycling: How could we re-use the collected e-waste in the most valuable way?
Benefits
Being able to participate in the Recupel E-loop Challenge is a win on it's own. You get a unique opportunity to develop sustainable projects to work on yourself. At the end of the bootcamp you will present the invented solutions to the whole conference. A jury at the World Resources Forum will then choose the winning team;
Travel and accommodation for the Bootcamp in Antwerp will be paid for by the organisation.
Eligibility
 Open to students of over 18 years, of any nationality and educational background who want to act as agents of change;
An interest in themes as behavioral change ("nudging"), circular economy, innovation, stakeholder management, technological processing, product or engineering design, innovative cooperation, environmental preservation and education, and sustainable development are a plus to participate;
They invite students with a critical and entrepreneurial mindset, who can combine ambition and great curiosity with a healthy portion of empathy;
Students should be willing to travel to Antwerp (Belgium) and to participate in the bootcamp sessions between February 24-26, 2019.
Application
For more information, visit Recupel E-loop Challenge.